Dango Delights: Unlocking Edo Indulgence at Oiwake Dango Honpo in Shinjuku
Oiwake Dango Honpo is an esteemed Japanese confectionery establishment nestled in close proximity to the bustling Shinjuku-sanchome Station. With a history dating back to 1948, this establishment holds the key to unlocking the secrets of Edo period indulgence. Let us embark on a journey through time, where weary travelers and merchants found respite and delight in the delectable delights of dango and anmitsu.
The name "Oiwake" carries echoes of a bygone era, harkening back to the Edo period when the paths of the Koshu Kaido Highway and Ome Kaido Highway intertwined at this very spot. A hub of activity, it quickly became a popular haven for those seeking solace and a moment of respite. As they rested amidst the bustling ambiance, they relished in the irresistible allure of sweet treats like dango and anmitsu, forging memories that would last a lifetime.
Stepping inside Oiwake Dango Honpo, you are greeted by an enchanting café area adorned with a serene wooden motif. Accommodating approximately 30 seats, this inviting space beckons individuals and families alike. Whether you're seeking a moment of solitude or quality time with loved ones, the ambiance is sure to whisk you away to a world of tranquility and culinary bliss.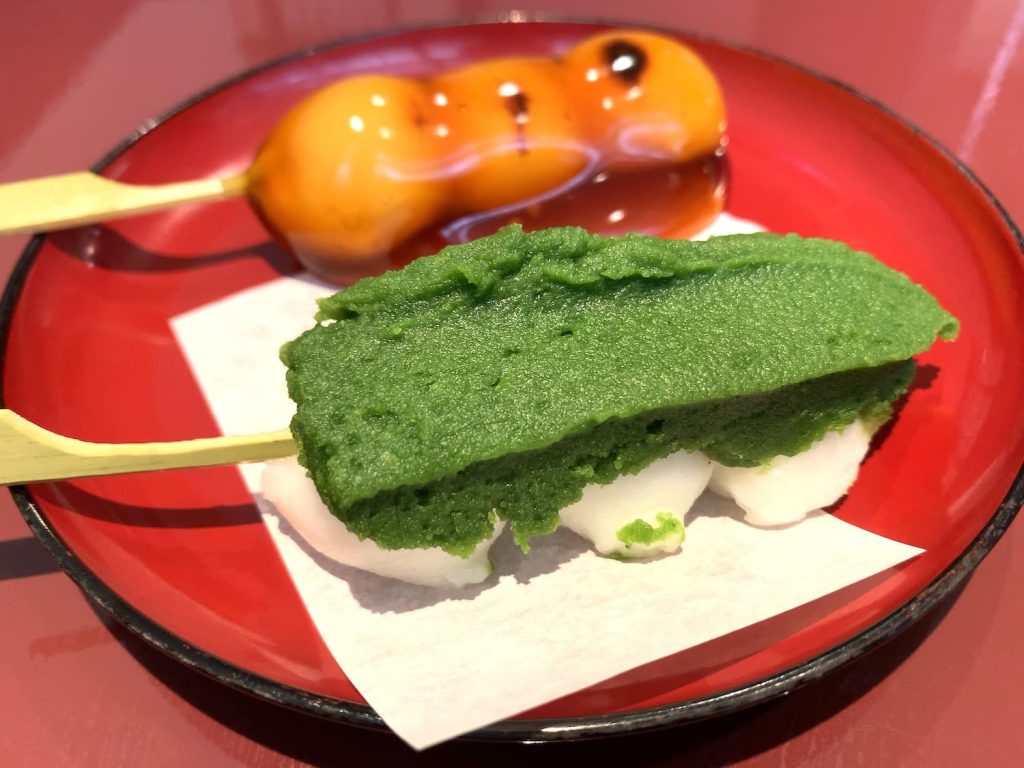 One cannot speak of Oiwake Dango Honpo without marveling at their commitment to excellence. Each day, skilled artisans meticulously prepare freshly made dango using domestically sourced ingredients. Their dedication to detail is unparalleled, resulting in confections that transcend mere desserts and become works of art. With every bite, you taste the passion and expertise that goes into crafting these exquisite delicacies.
Prepare your taste buds for an extraordinary experience with the Dango Assortment, one of Oiwake Dango Honpo's signature menu items. Indulge in a selection of two dango of your choice, handpicked from a tantalizing array of options. From the classic sweetness of mitarashi to the velvety richness of koshian, the fragrant allure of yomogi, and the vibrant charm of matcha-an, every morsel is an invitation to savor the artistry of Japanese confectionery. The added thrill of devouring these skewered delights only enhances the journey, creating memories that will linger on your palate.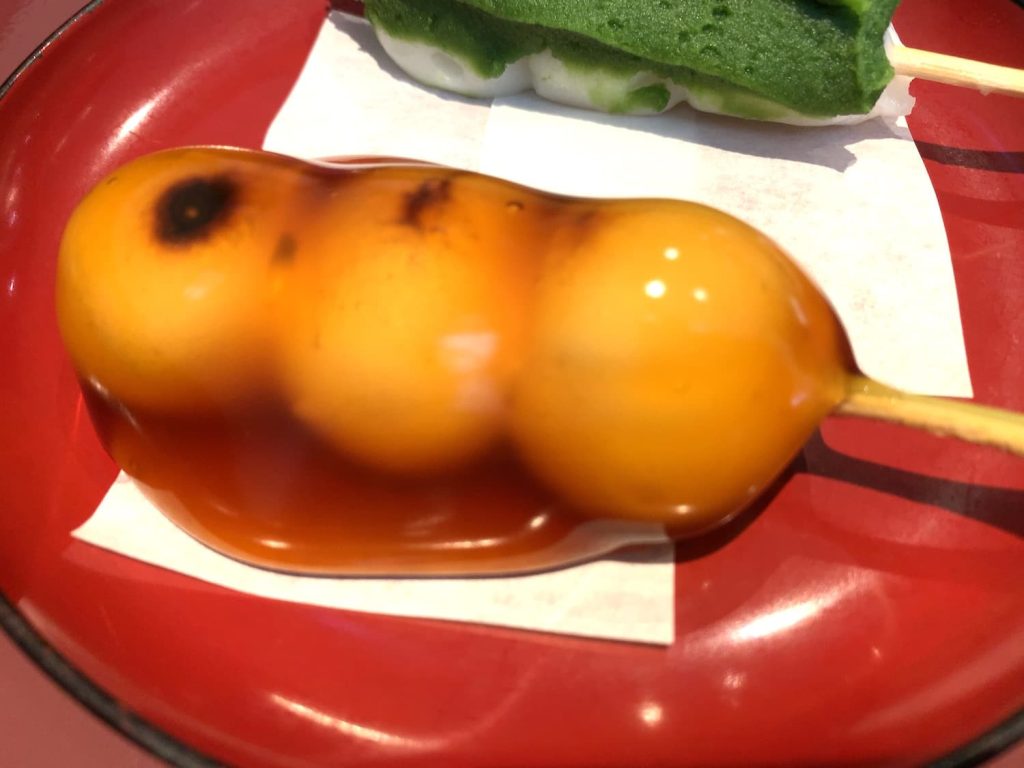 Among the dango variations, the "mitarashi" variant shines as a true masterpiece. Sink your teeth into tender morsels of dango, lavishly coated with a savory-sweet sauce. The aroma of sticky rice dances playfully, while the delicate balance of soy sauce imparts a surprisingly light texture. It's a symphony of flavors that will leave you yearning for more, an enchanting melody on your taste buds.
While reveling in the blissful world of Oiwake Dango Honpo, it's important to note that additional charges may apply depending on the dango selections made. Embrace the opportunity to explore the ever-popular seasonal limited edition kakigori (shaved ice) during the summer months. These refreshing delicacies, crafted with finesse, are bound to add an extra touch of coolness to your visit.
Name: Oiwake Dango Honpo Shinjuku Honten
Address: 3-1-22 Shinjuku, Shinjuku-ku, Tokyo
Phone: +81-(0)3-3351-0101
Hours: Monday through Friday 11:00 – 18:00 (café: 12:00 – 18:00) / Saturday, Sunday and National Holidays 11:30 – 18:00
Closed On: Jan 1st and 2nd
Number of Seats: 30
Budget: – JPY1,000
Payment Options: Credit Cards Accepted