A Secluded Inn with Exclusive Hot Springs and Playful Monkeys
Experience an elevated and secluded stay at the Jigokudai Onsen Korakukan, where guests can indulge in one of the most exclusive hot springs while admiring playful animals from a safe distance. Nestled in the surrounding mountains, the inn is a non-vehicular destination that's over 150 years old and the closest accommodation to the Snow Monkey Park. Guests can use the baths throughout the day, but during the two-hour cleaning interval in the morning, they can explore the diverse wildlife that may grace them with their carefree presence.
The hot water's high temperature demands caution, but during the winter months, guests may find themselves sharing the outdoor bath with monkeys that freely join them. It's the only open-air hot spring in the world where one can bask in the company of these primates. Jigokudani Onsen's history dates back to 1864, and the present-day Korakukan was constructed by the first owner. While floods forced it to be relocated in 1911, the edifice has seen three male and female owners since then, with the current proprietor being the first male owner since 1873.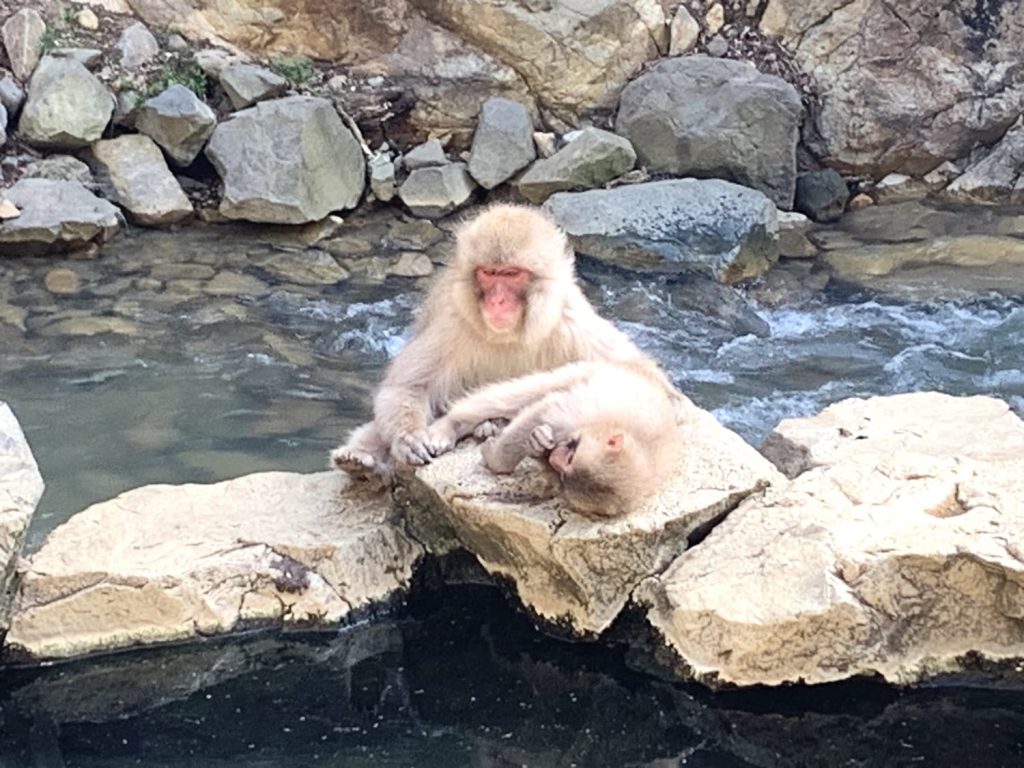 But what sets the Jigokudani Onsen Korakukan apart is that it predates the Jigokudani Monkey Park and was the world's first hot spring where monkeys bathed. The fifth-generation owner, Harue, attempted to feed the monkeys but failed until Kazuo Wada, a researcher sent by Kyoto University professor Junichiro Itani, arrived. In 1961, a young monkey followed an apple into the water, starting the tradition. The Nagano Electric Railway later established the Jigokudani Monkey Park in 1964, which is commonly referred to as the "Snow Monkeys" by foreign visitors.