Yamba Dam: Where Engineering and Nature Converge
Yamba Dam in Gunma Prefecture is a towering symbol of human ingenuity. Standing at 116 meters in height and spanning 290.8 meters across the Agatsuma River, this engineering marvel has a remarkable history.
Conceived in 1952 to tame the Agatsuma River, it faced numerous challenges, including local opposition, environmental concerns, and technical hurdles. After decades of setbacks, construction finally began in 1967, making it one of Japan's enduring dam projects.
The dam serves a dual purpose: flood control and supplying water for domestic, agricultural, and industrial needs, with a capacity to hold 107.5 million cubic meters of water.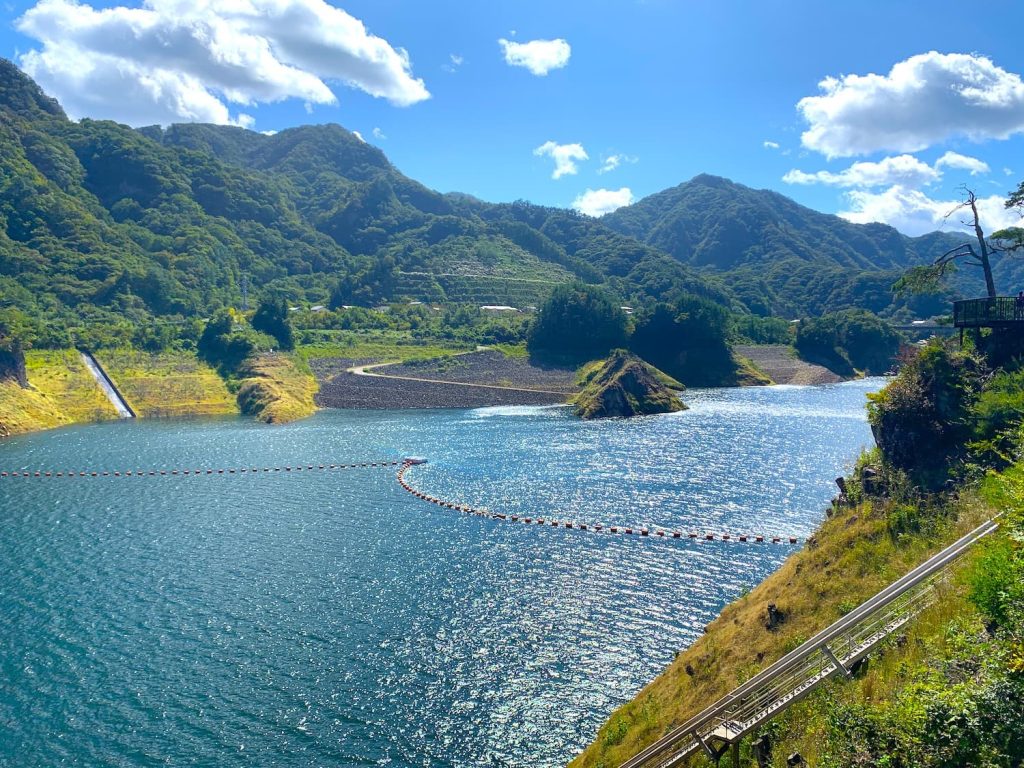 Not merely an engineering feat, Yamba Dam has become a tourist hotspot. Surrounded by scenic mountains and a vast artificial lake, it offers water activities like canoeing, fishing, and unique amphibious bus tours. On land, there are facilities for camping, barbecuing, and hiking. As seasons change, the landscape transforms, creating a stunning contrast of colorful foliage against the blue waters, especially during autumn.
Beyond its aesthetics, Yamba Dam allows visitors to explore its social and environmental impacts on the local community, providing valuable insights into the dynamic relationship between development and nature. In essence, Yamba Dam is more than a concrete giant; it's a captivating blend of engineering excellence and natural beauty in the heart of Gunma Prefecture, beckoning adventure-seekers.