Tokyo's Iconic Marvel Known for Stunning Views and Symbolism
The Rainbow Bridge is an absolute must-see destination. It is an astonishing marvel of engineering and design that spans 800 meters over the Tokyo Bay, connecting the thriving city center to the Rinkai Fukutoshin. However, the bridge's true splendor is revealed at dusk, when it transforms into a magnificent vista of 444 sparkling lights that shift between three distinct hues, offering a mesmerizing display of colors that illuminates the Tokyo Bay.
Yet, it is not only the Rainbow Bridge's stunning illumination that renders it an extraordinary sight. It boasts two decks, with the upper tier accommodating four lanes of vehicular traffic and the lower tier providing passage for the Yurikamome rapid transit system, Tokyo Prefectural Route 482, and pedestrian walkways. These walkways, commonly referred to as the "South Route" and "North Route," extend over 1.7 kilometers and provide panoramic views of the city from various angles, making it a veritable paradise for photographers.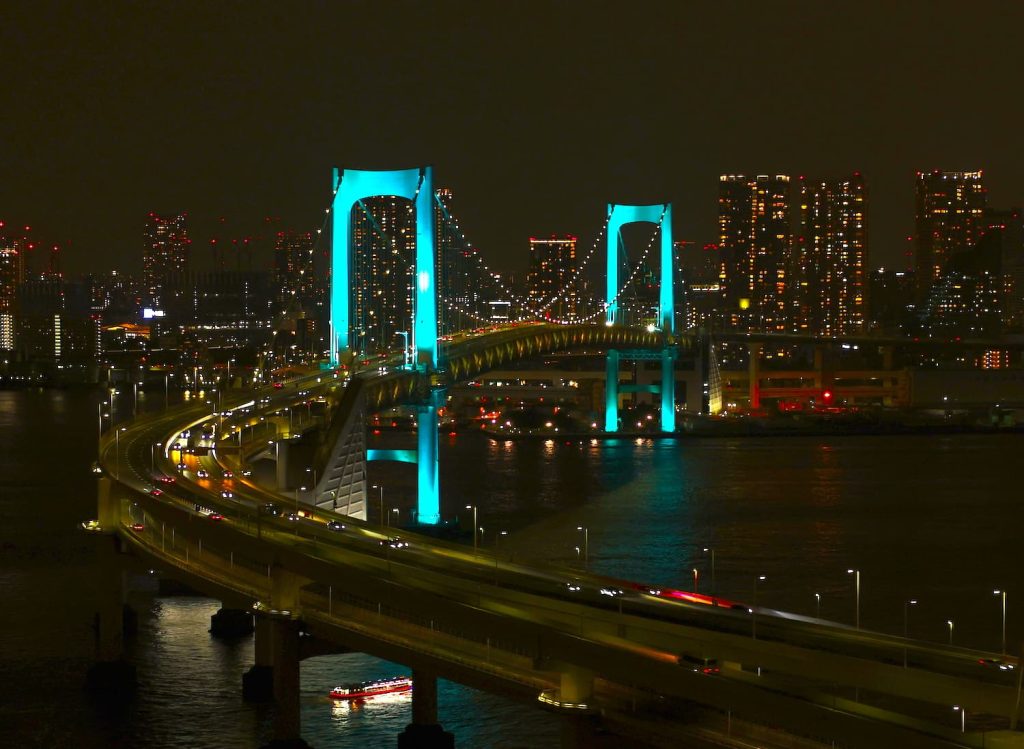 What's more, the walkways are entirely free of charge and accessible to visitors day and night, offering an unforgettable experience for tourists and locals alike. In the evening, the bridge comes alive with an enthralling array of colorful lights that change according to the season and special occasions. During the holiday season, the bridge is lit up in red, green, and white to celebrate Christmas, while during cherry blossom season, it's illuminated in pink.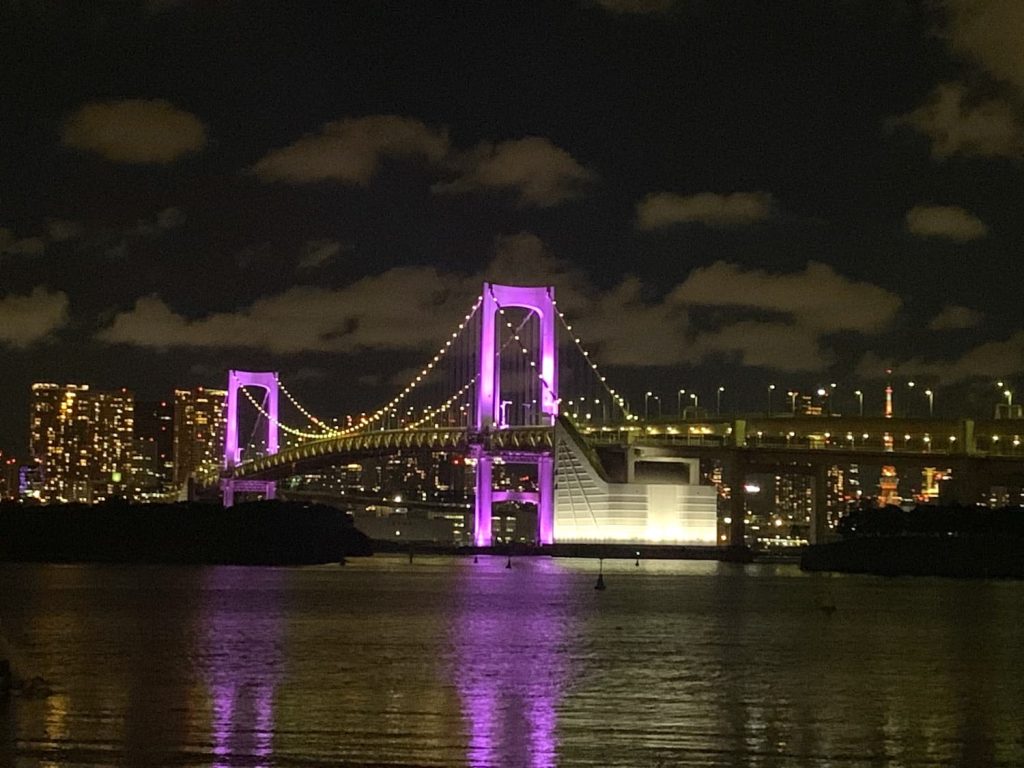 However, the Rainbow Bridge is more than just a breathtaking landmark; it is also a symbol of Tokyo's evolution from a humble fishing village to a thriving metropolis. It embodies the city's resilience and diversity, linking different cultures and areas together. As you stroll along its promenade, taking in the awe-inspiring views, you cannot help but appreciate the bridge's significance to the city's history and culture.