Experience Happiness at A Happy Pancake Omotesando
In 2015, a renowned café opened its doors and captured the hearts of pancake enthusiasts. A Happy Pancake Omotesando has mastered the art of creating fluffy pancakes that exude pure joy. Their secret lies in the meticulous selection of premium ingredients and precise temperature control, ensuring every bite is filled with happiness.
The pancakes at A Happy Pancake Omotesando goes beyond ordinary pancakes. Each one is crafted with care, starting from the moment the dough is kneaded upon order. Employing a unique technique and rigorous temperature management, these delicate pancakes are cooked for approximately 20 minutes to achieve their signature fluffiness. But the excitement doesn't end there. A Happy Pancake Omotesando offers a diverse range of meal options to satisfy every palate. Indulge in pancake variations like the savory "Pancake & Mushroom Cheese Omelette" or the mouthwatering "Thick-cut Bacon and Scrambled Egg Pancake." For those seeking healthier alternatives, the "Omelette and Bacon Salad" is a delightful choice. Just remember to arrive early, as meal-style pancakes are only served until 14:30.
A Happy Pancake Omotesando has become more than just a café; it has become a cultural phenomenon in Japan. The pancake trend that swept the nation in the 2010s can be traced back to this very place. The Japanese people fell in love with the fluffy and thick pancakes, forming long queues to get a taste. Today, A Happy Pancake Omotesando continues to thrive with 24 locations across Japan and beyond.
Visiting A Happy Pancake Omotesando is an experience not to be missed. Not only will you savor delectable pancakes that bring happiness to your taste buds, but you'll also immerse yourself in Japanese café culture and trends. Located in Omotesando, amidst the vibrant neighborhoods of Harajuku and Aoyama, this café offers a captivating atmosphere where fashion, art, and diverse cultures converge. Take a moment to unwind at A Happy Pancake Omotesando after shopping and strolling, and let happiness envelop you.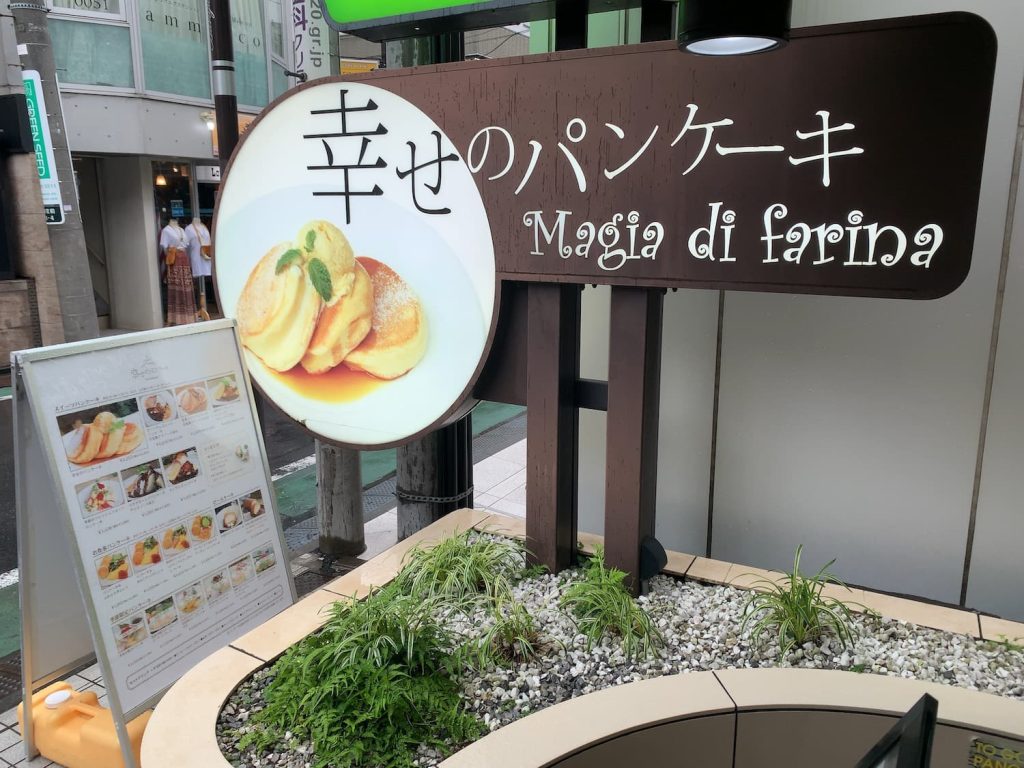 Name: A Happy Pancake Omotesando
Address: 4-9-3 Jingumae, Shibuya-ku, Tokyo
Phone: +81-(0)3-3746-8888
Hours: Monday through Friday 10:00 – 19:00 / Saturday, Sunday and National Holidays 09:00 – 19:30
Closed On: Open Daily
Number of Seats: 75
Budget: – JPY2,000
Payment Options: Credit Cards Accepted