A Captivating Fusion of Seafood, Cheese, and Culinary Delights
Introducing UMI Labo, an extraordinary seafood Italian cuisine and cheese hotspot conveniently located just a short stroll away from Chiba Station. As you make your way towards the monorail line, you'll instantly spot this delightful restaurant. It's actually the sister store of the renowned "Cafe&Dining Cheese Cheese Worker," a cheese specialty shop. Step inside and you'll find cozy counter seats near the entrance, while the back offers spacious table seating. The place boasts an airy and serene ambiance, thanks to its generous windows.
But what makes UMI Labo truly unique is its fusion of fresh seafood and cheese, accompanied by an extensive wine selection. Prepare your taste buds for an unforgettable culinary adventure. Among their highly recommended dishes are the shrimp cheese fondue and the incredible extra-long sushi that stretches over 50 centimeters. However, the real star of the show is their succulent, plump fresh oysters, offering a delightful and firm texture. You can enjoy them raw, grilled, or steamed, prepared just the way you like it.
Celebrating a special occasion? UMI Labo has got you covered. They offer surprise plates for birthdays and anniversaries, making your experience even more memorable. And don't forget to try their rare cheesecake, which is expertly flame-torched right in front of your eyes—a must-try delicacy.
While seafood and cheese might not be a common combination in Japan, UMI Labo presents it as a captivating new style of cuisine, inspired by Italian and French traditions. Its visually stunning dishes and contemporary interior have become a hit among the younger generation.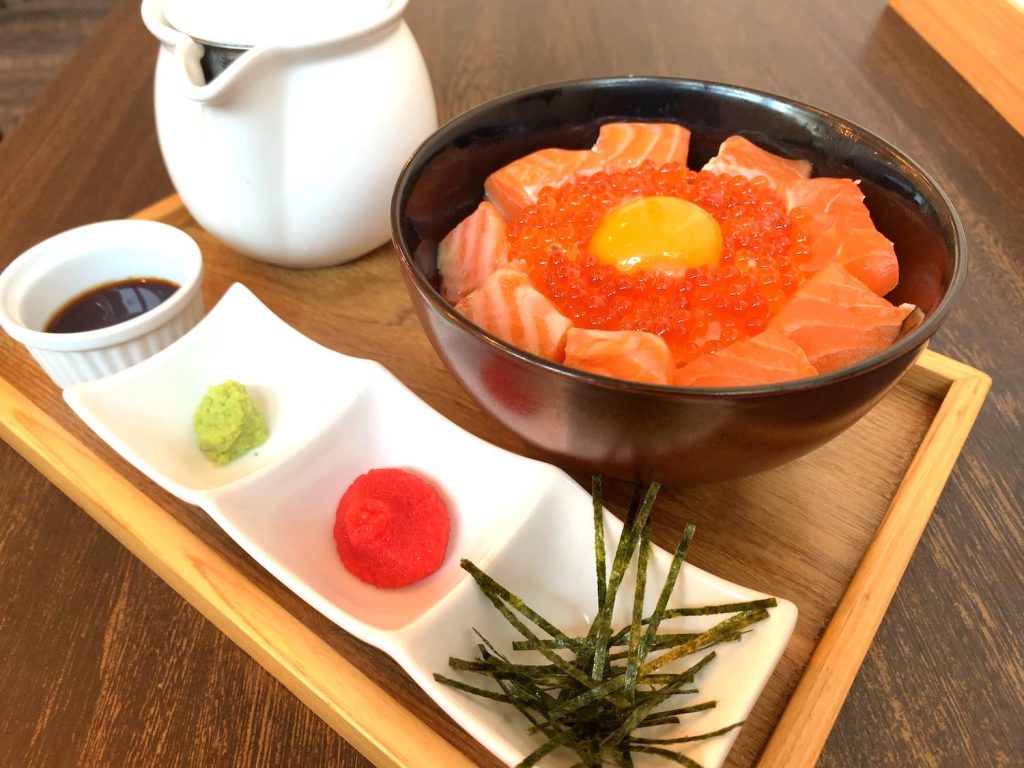 Dishes Japan highly recommends the crowd-favorite "Aburi Salmon Ikura Don," featuring fresh salmon delivered directly from Toyosu, prepared the moment it's caught. The salmon is lightly seared, adding a delightful hint of bitterness. Break the egg yolk over the fatty salmon and savor the bursting texture of the ikura. Complete your meal with a delightful ochazuke experience.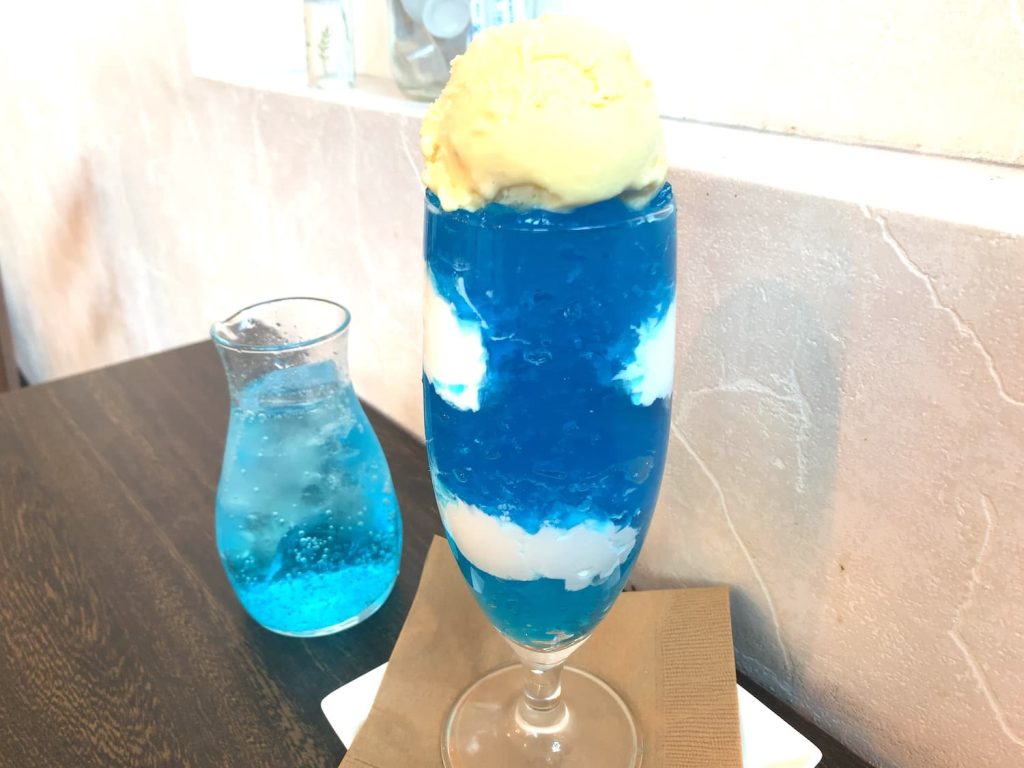 For a refreshing treat, indulge in their Umi-no-Cream Soda. This delightful concoction features ocean-themed jelly and a cloud-like, fluffy whipped cream crowned with a scoop of vanilla ice cream. As you savor this dreamy soda, pour in the blue lemon squash halfway through, creating a vibrant blue color reminiscent of white clouds floating in a sky of sky-blue hue. This exquisite menu item is a favorite among UMI Labo's patrons.
Visit UMI Labo and embark on a culinary journey where seafood and cheese blend harmoniously, creating a unique dining experience that will leave you craving more.
Name: UMI Labo
Address: 1-13-22 Nobuto, Chuo-ku, Chiba
Phone: +81-(0)43-306-3299
Hours: Monday through Friday 11:30 – 22:00 / Saturday and Sunday 11:00 – 22:00
Closed On: Open Daily
Number of Seats: 50
Budget: Lunch: – JPY2,000 Dinner: – JPY4,000
Payment Options: Credit Cards Accepted
Official Website: https://umi-labo.owst.jp