Culinary Masterpiece: Indulge in the Flavors of Hiroshima-yaki at Haneda Airport
Nestled on the fourth floor of Haneda Airport Terminal 3, an exquisite culinary gem emerged in the spring of 2023 – Hiroshima-yaki Okonomiyaki Machiya. This distinguished eatery beckons connoisseurs of gastronomy with its enticing specialty, the Omu Hiroshima-yaki (soba included). Prepare to be enchanted as the essence of Hiroshima-style okonomiyaki reveals itself through a remarkable culinary technique: delicately layering the ingredients without blending them into the batter, followed by a masterful grilling process.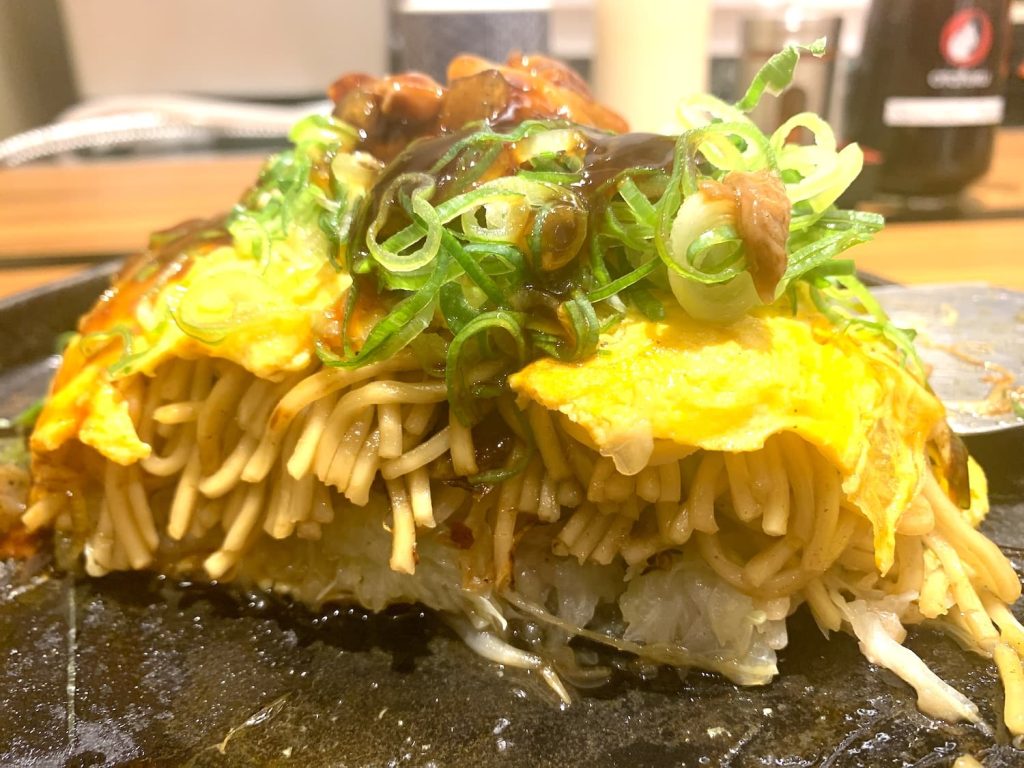 At the heart of this delectable creation lies a harmonious marriage of flavors. Tender cabbage and succulent yakisoba are enrobed within a luscious egg wrap, crowned with opulent embellishments of beef tendon and Kujo green onion. As the dish is presented by a gracious waiter, a cascade of savory-sweet chuunou sauce elegantly cascades from above, bestowing upon the masterpiece its final touch of culinary brilliance.
Indulging in this masterpiece is a sensory voyage, where the palate dances to the symphony of taste. The deep richness of the chuunou sauce intertwines effortlessly with the velvety textures of the egg and cabbage, while the presence of yakisoba adds intriguing dimensions of texture and accents to the overall flavor profile.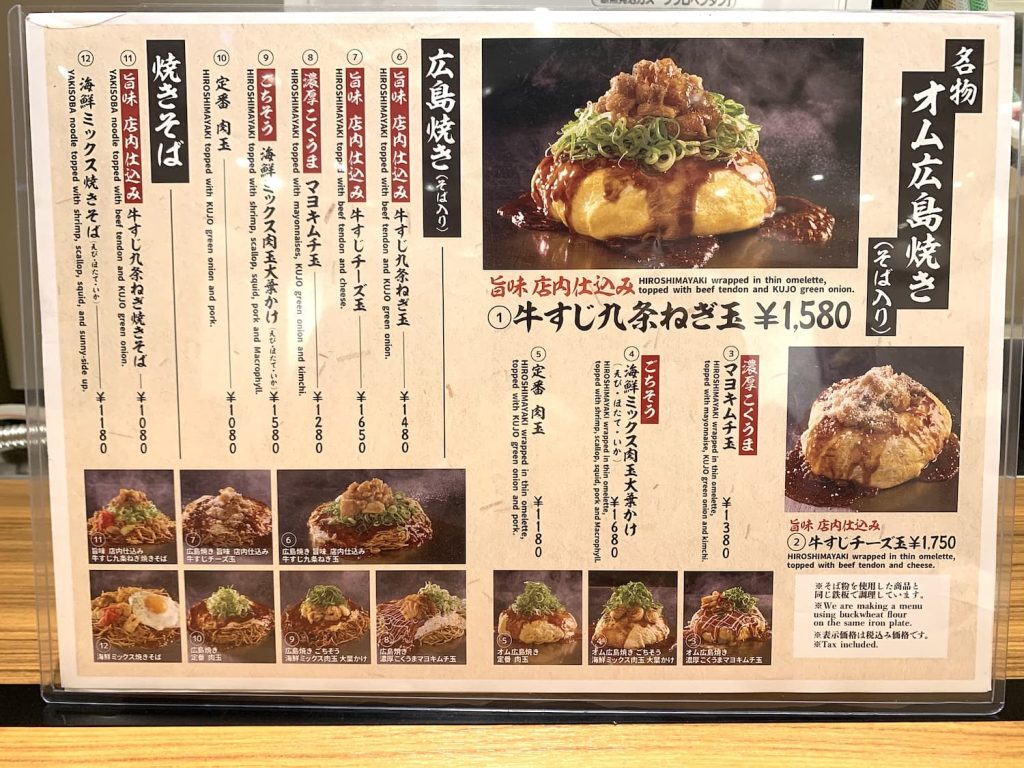 Beyond its famed "flour-based menu items," such as Hiroshima-yaki and okonomiyaki, this epicurean haven tempts epicures with a tantalizing array of "teppan-style dishes" and an impressive selection of "alcoholic libations." Every culinary component is meticulously sourced, ensuring an authentic and exceptional dining experience. Noodles of unparalleled dedication are meticulously procured from Hiroshima, while the illustrious Kujo green onions are delicately plucked from the fertile fields of Kyoto. To perfect the taste, the cabbage is meticulously handpicked from distinguished regions like Kyushu and Gunma, carefully selecting specimens boasting the highest sugar content, expertly aligning with the season's essence.
To achieve culinary perfection, Hiroshima-yaki Okonomiyaki Machiya delicately blends the wheat flour, meticulously attending to the texture until it reaches a state of delicate finesse, offering a sublime mouthfeel like no other. Employing the secret ingredient of natural yamaimo, the batter gracefully rises, culminating in a fluffy symphony of culinary delight.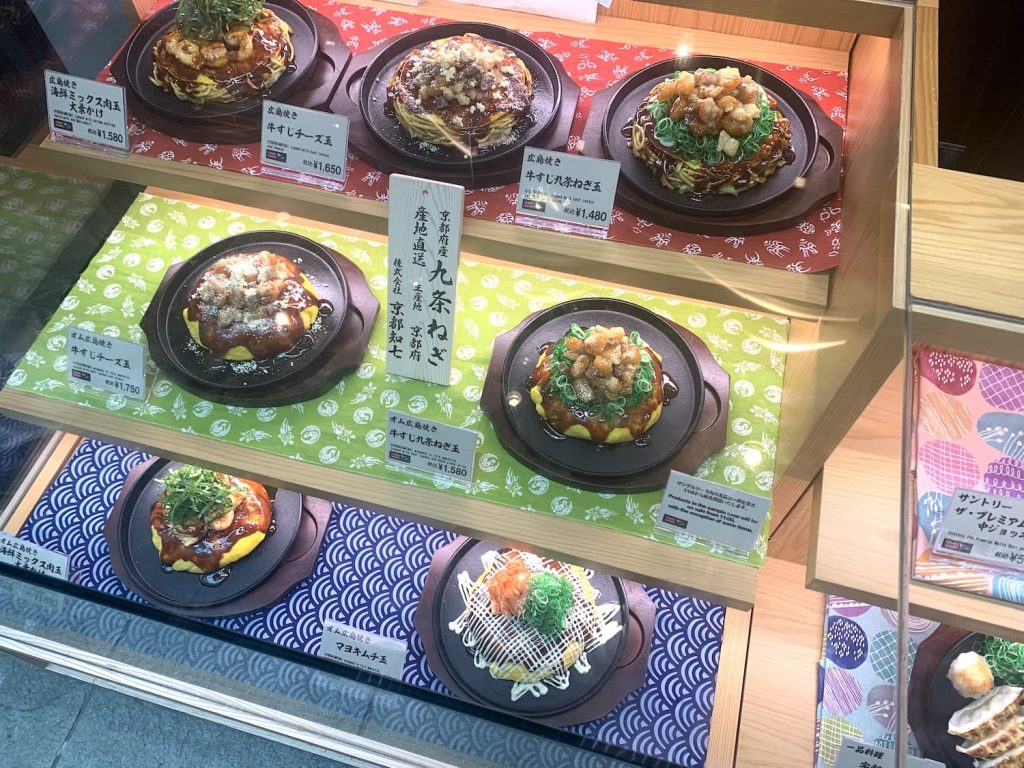 Name: Hiroshima-yaki Okonomiyaki Machiya
Phone: +81-(0)3-6459-9505
Hours: 08:00 – 22:00
Closed On: Open Daily
Budget: – JPY2,000
Payment Options: Credit Cards Accepted