A Gastronomic Haven for Niigata's Local Cuisine
Suzakaya is the quintessential haven for all gastronomes in search of their next culinary odyssey. This must-visit destination should be at the top of your list if you are yearning to explore the rich and diverse flavors of Niigata's local cuisine.
Their specialty dish, Hegi Soba, is a beloved Niigata classic made from Gen Soba grown in the highlands of Ojiya and infused with "funori" seaweed. This hearty soba boasts a unique crunch, refreshing moisture, and superbly smooth swallow that will leave your taste buds begging for more. But what truly sets it apart is the way it's presented – in a "hegi" square vessel that's just the right size for a satisfying taste experience.
If you're feeling adventurous, Suzakaya also offers "Noppe," a traditional Niigata dish that's as pleasing to the eyes as it is to the taste buds. This chilled nimono is made from satoimo (taro potatoes), chicken, and various vegetables and was originally consumed as a preserved food. The thick texture of the satoimo is maximized without the need for starch, and it pairs perfectly with sake.
Located just a stone's throw away from the JR Niigata Station Bandai Exit, Suzakaya is a bustling hub for both locals and tourists alike. Whether you're a solo traveler or part of a group, the first floor offers counter and table seating, while the second and third floors provide tatami seating for larger gatherings and banquets.
Don't miss out on the chance to experience the taste of Niigata for yourself. Head over to Suzakaya and treat your taste buds to an unforgettable culinary journey.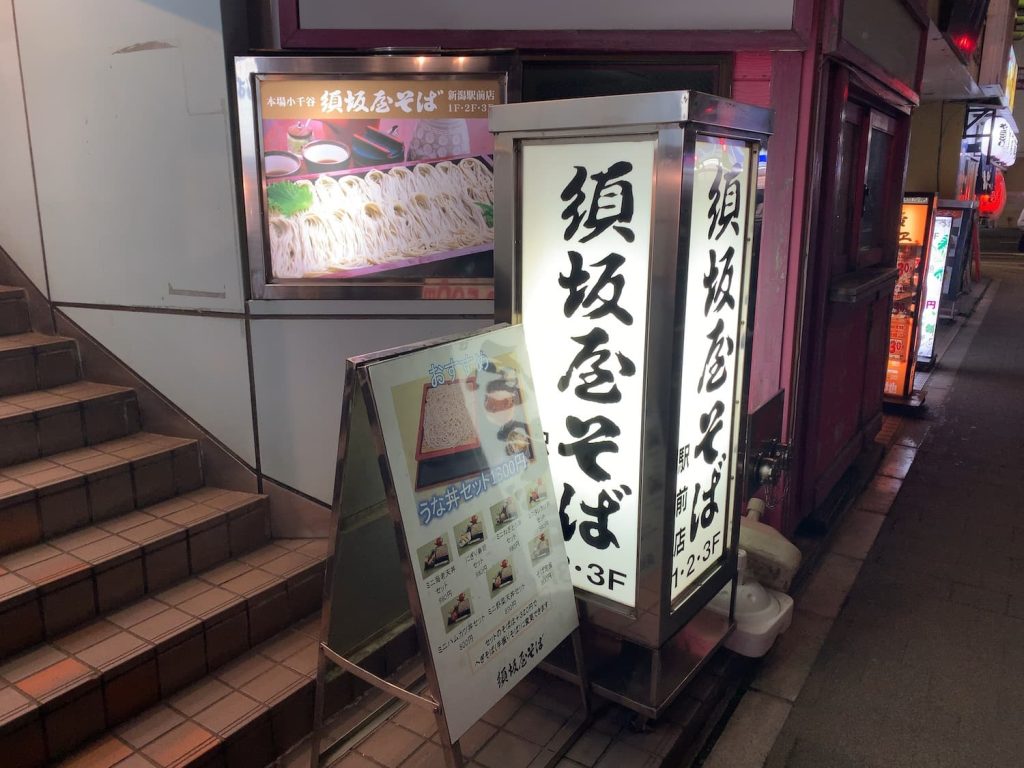 Name: Suzakaya Soba Niigata Ekimae-ten
Address: 1-4-29 Benten, Chuo-ku, Niigata
Phone: +81-(0)25-241-7705
Hours: 11:00 – 00:00
Closed On: Open Daily
Number of Seats: 100
Budget: – JPY2,000
Payment Options: Credit Cards Accepted