A Handcrafted Gyoza Haven in Kameido
If you have an affinity for gyoza, you cannot afford to overlook Fujiiya, a specialty restaurant located in Kameido, renowned for its distinct approach to pan-fried dumplings. With its location a mere two-minute walk from Kameido Station's North Exit, Fujiiya is a convenient option for those who crave a delectable meal.
Fujiiya differentiates itself from other gyoza restaurants by emphasizing set meals. While Kameido Gyoza nearby takes pride in solely serving gyoza plates, Fujiiya adopts a more comprehensive approach to its menu. Each gyoza is crafted entirely by hand, including the wrapper, to guarantee an authentic flavor that surpasses that of other gyoza establishments.
Fujiiya offers six exclusive gyoza types, each wrapped in-house with precision. However, the Yaki-Gyoza Zenpin Mori is the standout dish, featuring four of the most sought-after varieties: the Ganso (original) Gyoza, Bari Bari Gyoza, Kurobuta (meaning black pig) Gyoza, and Ebi Nira (shrimp and garlic chives) Gyoza – all boasting a delightfully crispy texture.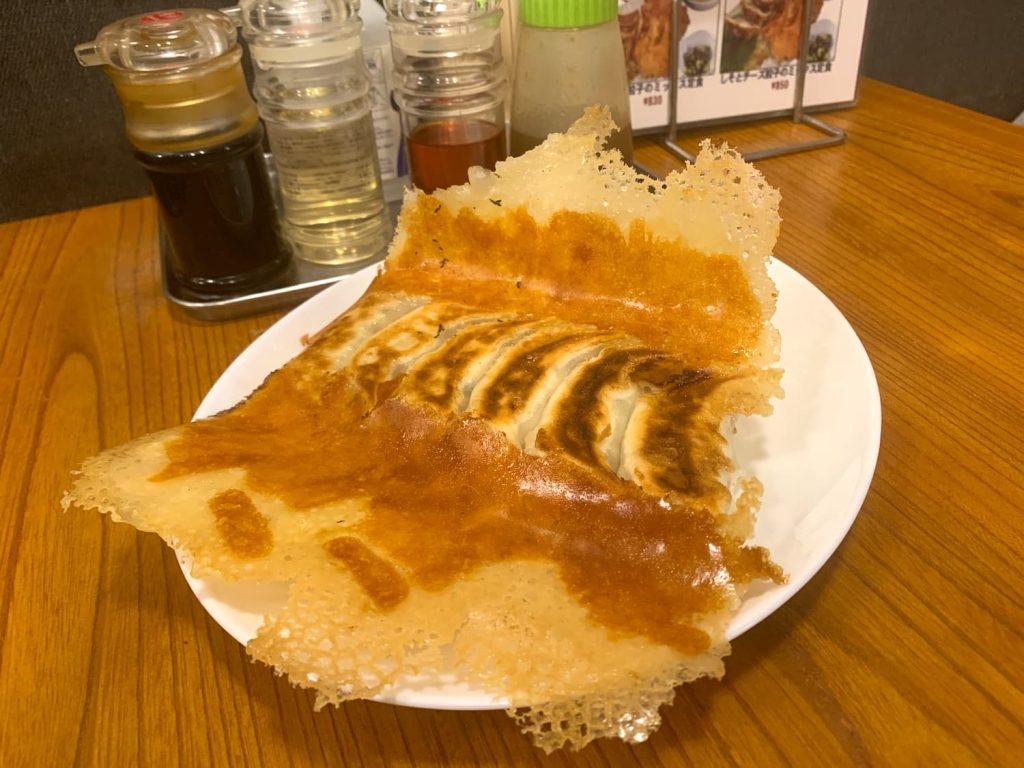 But that's not all; the Cheese Gyoza is another crowd-pleaser sure to tantalize your taste buds. Adorned with cheese just before the final cooking stage, these gyoza have a crispy exterior and a rich, cheese-infused filling that is simply irresistible.
And let's not forget about the condiments! Fujiiya offers a plethora of options, including chili oil, soy sauce, vinegar, and their special sauce, all of which are conveniently available at your table.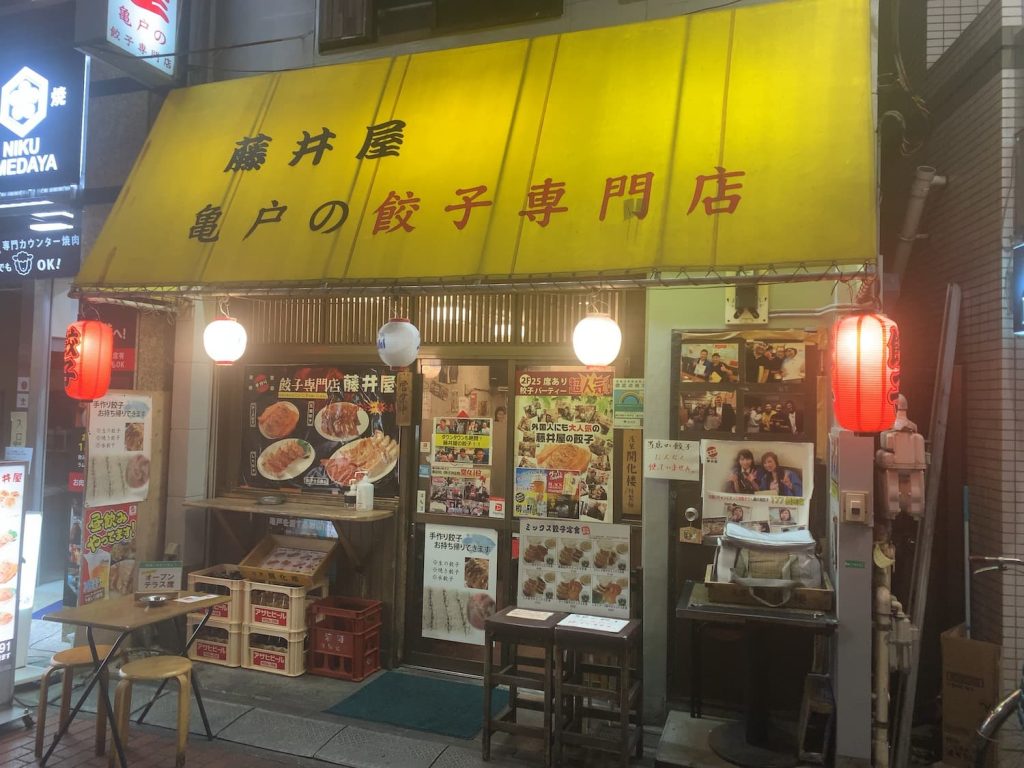 Name: Fujiiya
Address: 5-13-8 Kameido, Koto-ku, Tokyo
Phone: +81-3-3683-1891
Hours: 11:00 – 23:30
Closed On: Tuesdays
Number of Seats: 40
Budget: Lunch: – JPY1,000 / Dinner: – JPY2,000
Payment Options: Cash Only