Transport Yourself to a Showa-Era Curry Paradise at K2 Curry House
Nestled beneath the elevated railway, lies a curry paradise known as the K2 Curry House. As you step through the entrance door, you'll be transported back in time to the Showa era, with its nostalgic old-fashioned café atmosphere.
Aromas of curry fill the air, as you peruse the menu offerings. The K2 Curry House boasts five distinct types of curry to choose from: Beef, pork cutlet, chicken cutlet, shrimp fry, and croquette, all priced at an incredibly reasonable 600 yen.
But that's not all! The generous rice portion and sizable cutlets will leave you feeling satisfied, while the unique flavor profile builds gradually into a delightful spicy finish.
Feeling adventurous? Try their specialty dish, the spaghetti curry. This addictive combination of pasta and curry will have you hooked from the first bite. And with the ability to choose your own toppings, the possibilities are endless.
In a rush? No problem! All of their mouth-watering curries can be served with rice or spaghetti. And if you're feeling extra bold, ask about their off-menu options, such as the "double pork cutlet," "extra curry sauce," or "less rice" to cater to your unique tastes.
Come experience the culinary excellence of the K2 Curry House, where history and flavor come together to create an unforgettable dining experience.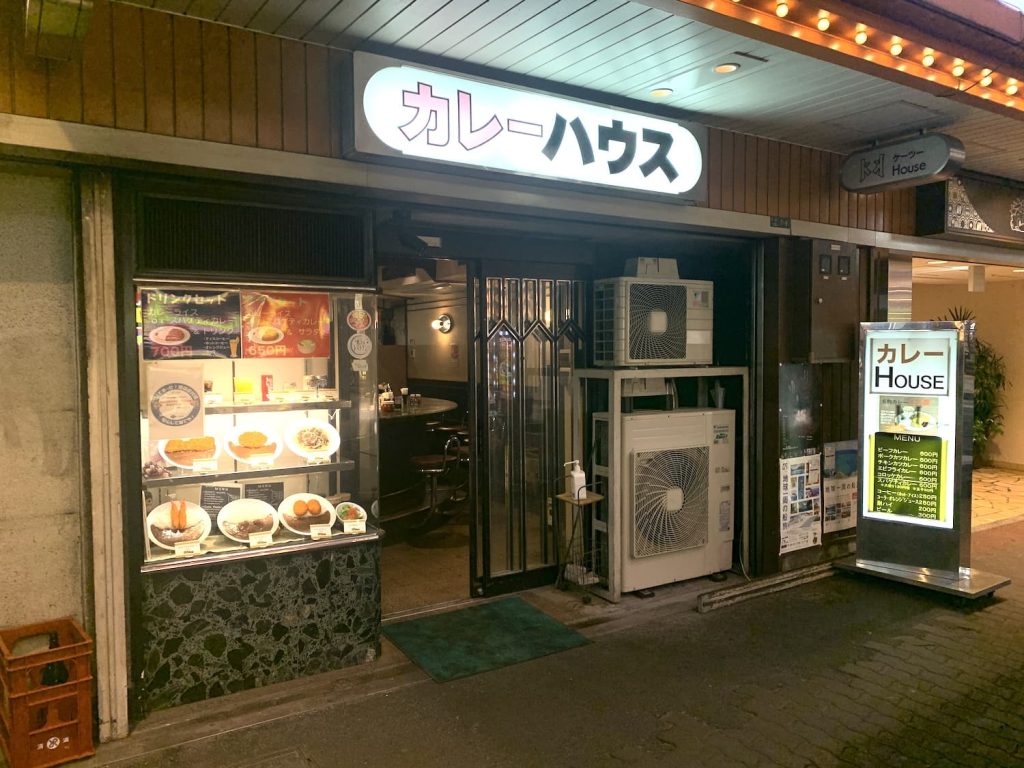 Name: K2 Curry House
Address: 1-7-9 Shibata, Kita-ku, Osaka
Phone: +81-(0)6-6371-3685
Hours: 11:00 – 21:00
Closed On: Open Daily
Number of Seats: 25
Budget: – JPY1,000
Payment Options: Cash Only