A Timeless Tradition in the Heart of Shinsaibashi
In the thriving heart of Shinsaibashi, where change is the only constant, stands an enduring restaurant that has withstood the test of time. Meijiken, a venerable Western-style establishment established in 1925, has become a beloved institution among the locals. Its prime location in the middle of Shinsaibashi-suji Shopping Arcade, which runs north and south, places it in close proximity to the renowned Daimaru Shinsaibashi department store. For those arriving from Namba Station, it's a mere 10-minute stroll away, which is pleasantly delightful.
What truly distinguishes Meijiken is its unwavering commitment to tradition. Amidst the wide range of restaurants and boutiques in the vicinity, Meijiken has stayed true to its roots, serving up timeless dishes such as pork chops, beef stew, and curry rice. It's no wonder the restaurant continues to amass a devoted following, even as the surrounding landscape evolves.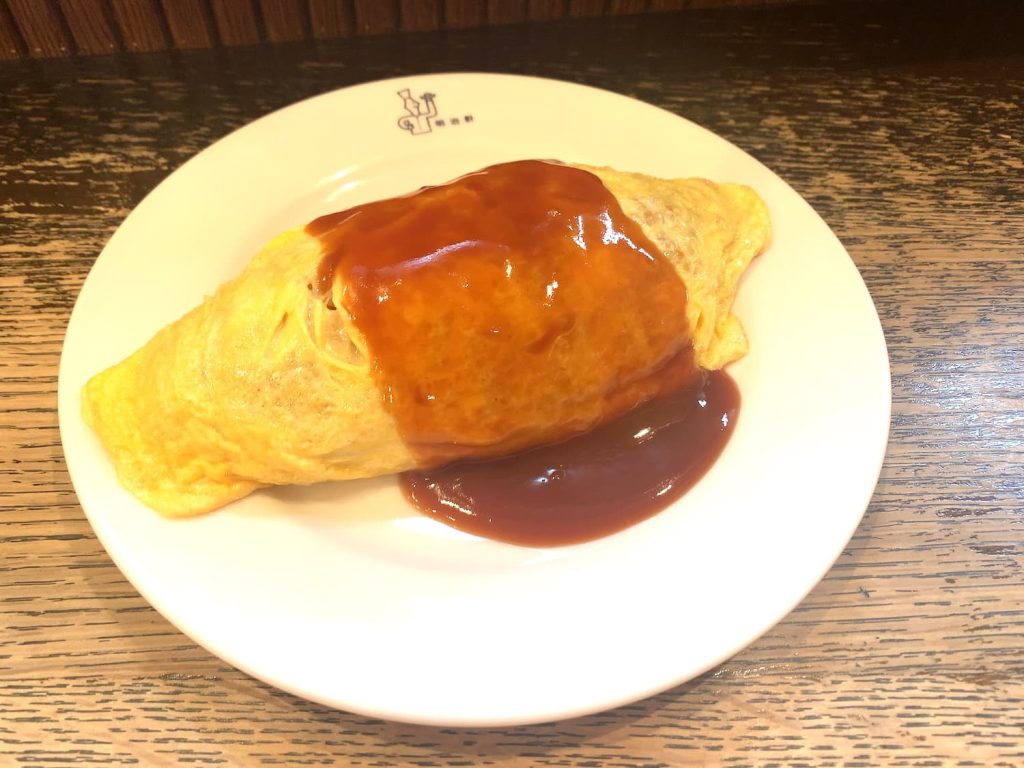 However, the ultimate testament to Meijiken's devotion to preserving its legacy is its signature dish, the "omurice." Since its inception, the restaurant has dutifully maintained the original recipe, resulting in an omurice with a luscious interior and fluffy eggs that tantalize the taste buds.
For those seeking further culinary adventures, Meijiken offers the delectable "kushikatsu." Thinly pounded beef, fried to a crisp and served with a unique sauce, imparts a juicy and delightful taste that is truly outstanding.
So, if you ever find yourself yearning for a taste of tradition in the heart of Shinsaibashi, make sure to visit Meijiken. You won't regret it.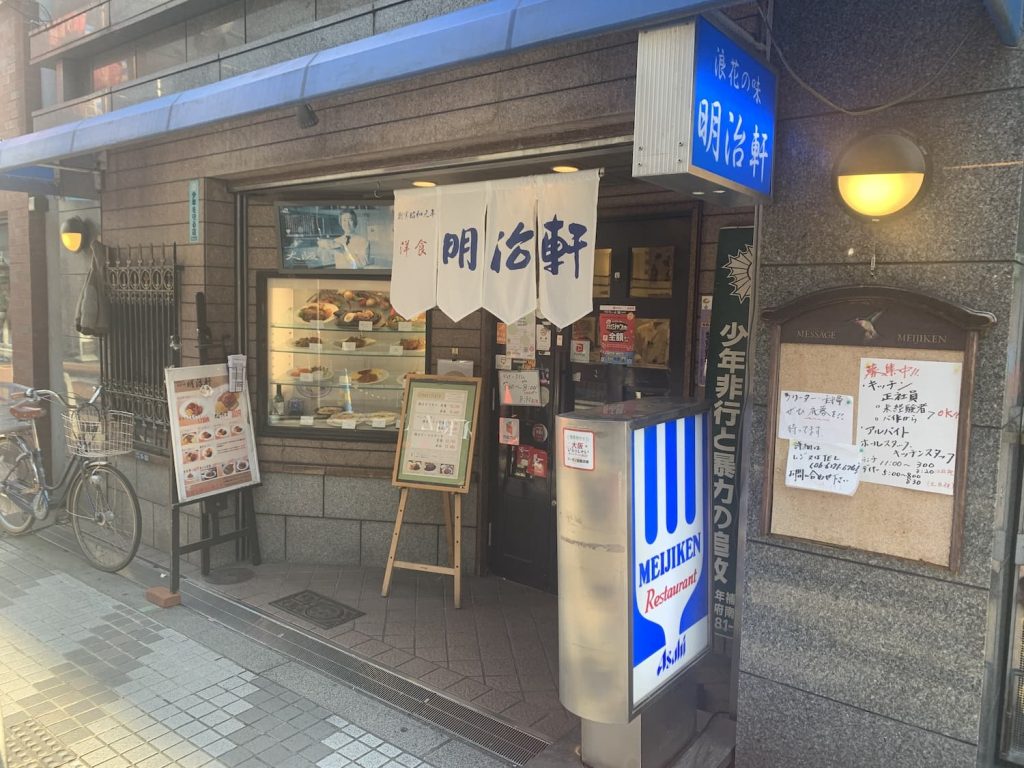 Name: Meijiken
Phone: +81-(0)6-6271-6761
Hours: Monday through Friday 11:00 – 15:00 & 17:00 – 20:30 / Saturday, Sunday and National Holidays 11:00 – 15:20 & 17:00 – 21:00
Closed On: Wednesdays (If Wednesday is a national holiday, then the following day is considered a day off.)
Number of Seats: 30
Budget: – JPY2,000
Payment Options: Cash Only