Elegant and Impeccable Tsukemen in Kamakura
Chuka Soba Sarazen is a tsukemen specialty restaurant run by a former member of a female idol group "Baito AKB." Sarazen opened in August 2020 in the wake of Covid-19. The owner, who is practically self-taught, was inspired by Chuka-Soba Tomita, a legendary tsukemen restaurant in Japan. Among other things, the owner is passionate about creating the perfect flavor, nodogoshi (feeling of food or drink going down your throat), and elasticity of the noodles.
Sarazen is conveniently located next to the entrances of Kenchoji Temple and Kamakura Gakuen Junior and Senior High School. Kenchoji Temple, the first large-scale Zen training monastery in Japan and, parenthetically, the birthplace of Kenchin-Jiru (Japanese vegetable soup).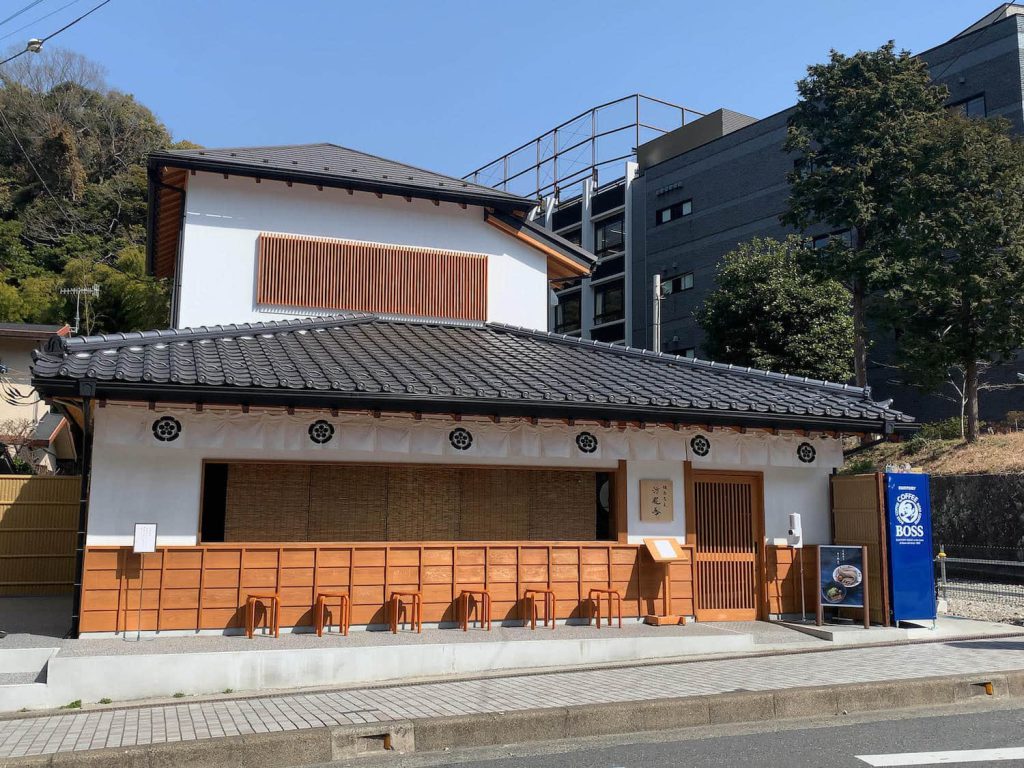 The main menu at Sarazen is Noukou Tonkotsu Gyokai Tsukemen – a rich combination of pork bones and seafood. The thick and creamy dipping broth contains bamboo shoots, chashu pork, sakura-shaped fu (a traditional type of wheat gluten), chopped green onions, yuzu peel, seaweed, and gyofun (dry fish powder). This default noodle dish is garnished with one tsukune (meatball) containing chicken cartilage. Coarse salt and citrus are served on the side. If you desire extra toppings, you must order online at an additional charge.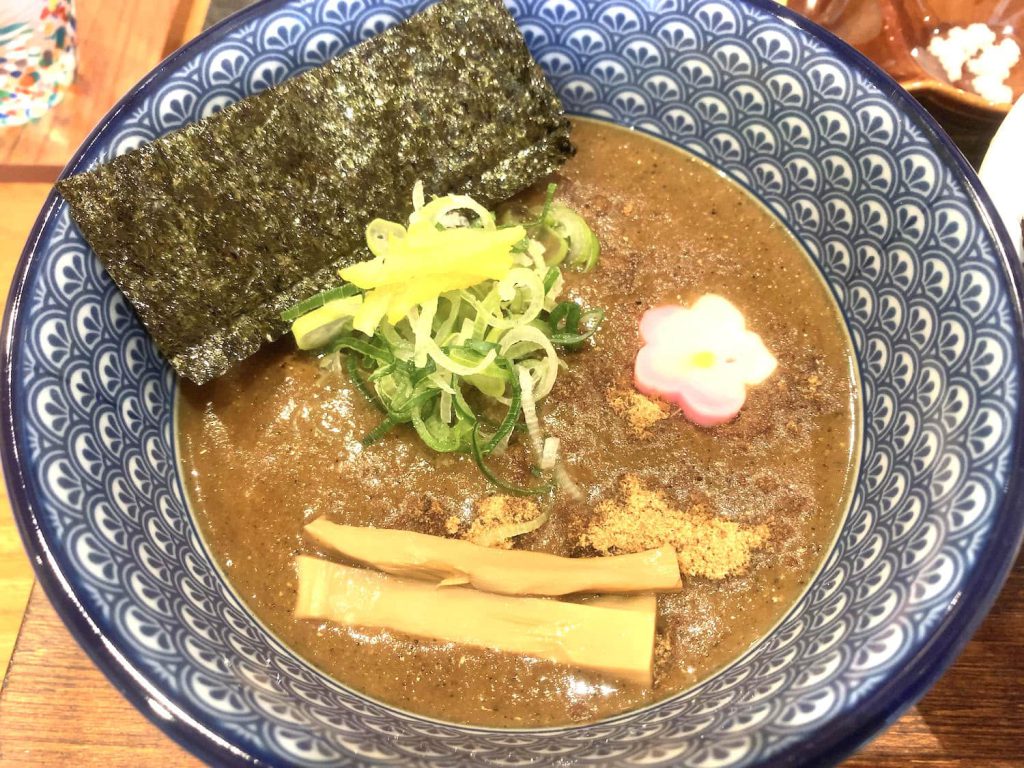 The ultra-thick noodles are homemade and are a blend of two representative types of wheat: Norin 61 and Spelt. The owner suggests that you first try eating the noodles alone without embellishments. The dish is completed in sequence by, first, sprinkling a little coarse salt on the noodles, followed by squeezing some citrus on top, and, lastly, dipping the noodles in the broth. The noodles are fresh, plump, and absorbent, with a savory flavor of sweet wheat.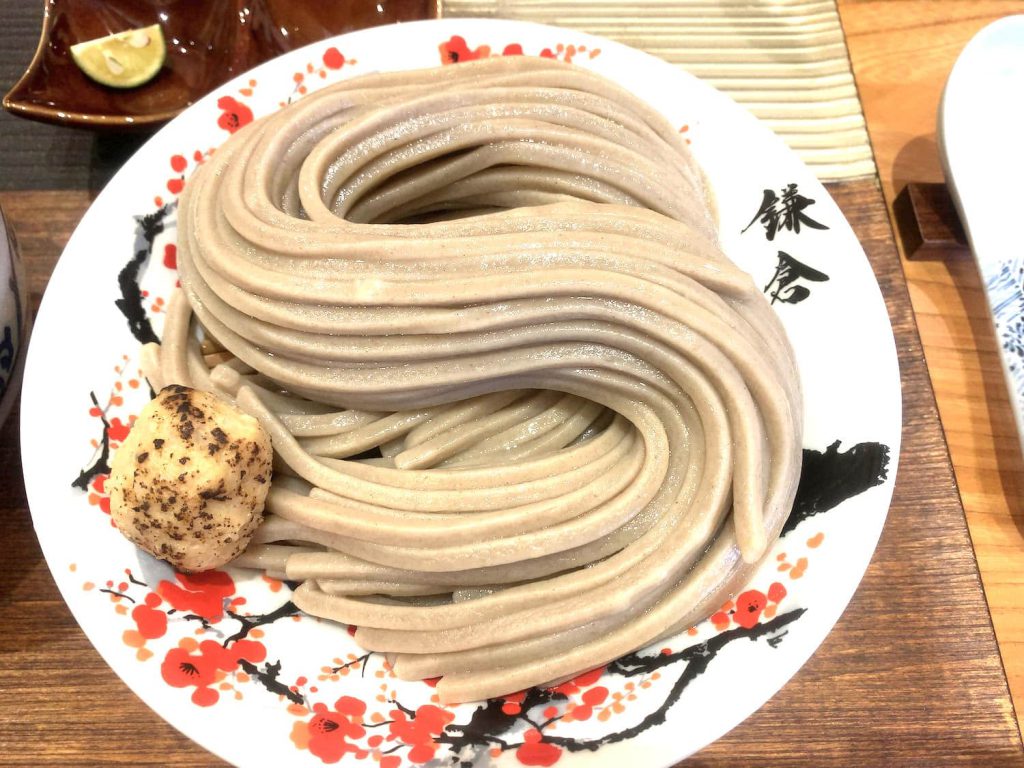 Uncommon for a traditional ramen shop, the restaurant requires guests to make a reservation a day in advance on the official website. The purpose of advanced reservations is to avoid long waiting times and allow Japanese-style personalized service (omotenashi).
Please be aware that only food can be photographed in the restaurant.
Name: Chuka Soba Sarazen
Address: 115-3 Yamanouchi, Kamakura, Kanagawa
Hours: 11:00 – 15:00
Closed On: Monday through Wednesday
Budget: Lunch: – JPY3,000
Payment Options: Cash Only