Indulge in Authentic Japanized Chinese Delights
If you're looking for a tasty and authentic Japanized Chinese dining experience, look no further than Kailaku. Founded in 1954, this popular restaurant can be found tucked away in an alleyway between Matsumoto Kiyoshi and Don Quijote, just steps from the east entrance of Ikebukuro Station.
The chic black-themed establishment boasts an extensive menu, but its signature dish is a true standout. Introducing the jumbo-sized dumplings, these delicacies are sure to surprise you with their size at first glance. But don't let that fool you, as these dumplings are crafted with the utmost care and attention to detail. Made with no preservatives, artificial colors, or stabilizers, these dumplings are a true feast for both the taste buds and the stomach.
The thick wrappers are filled with a mouthwatering mixture of ground pork, green onions, cabbage, garlic, and ginger, creating dumplings that are bursting with fresh vegetables and succulent pork meat. The best way to enjoy these dumplings is by dipping them in bean paste sauce, which complements the dumplings' savory taste and slight sweetness perfectly. But if you prefer to make your own dipping sauce, soy sauce, vinegar, sesame oil, and black pepper are also available.
And for those on the go, these dumplings are also available for takeout. So, when visiting Ikebukuro, make sure to stop by Kailaku for a meal that will leave both your stomach and heart feeling full.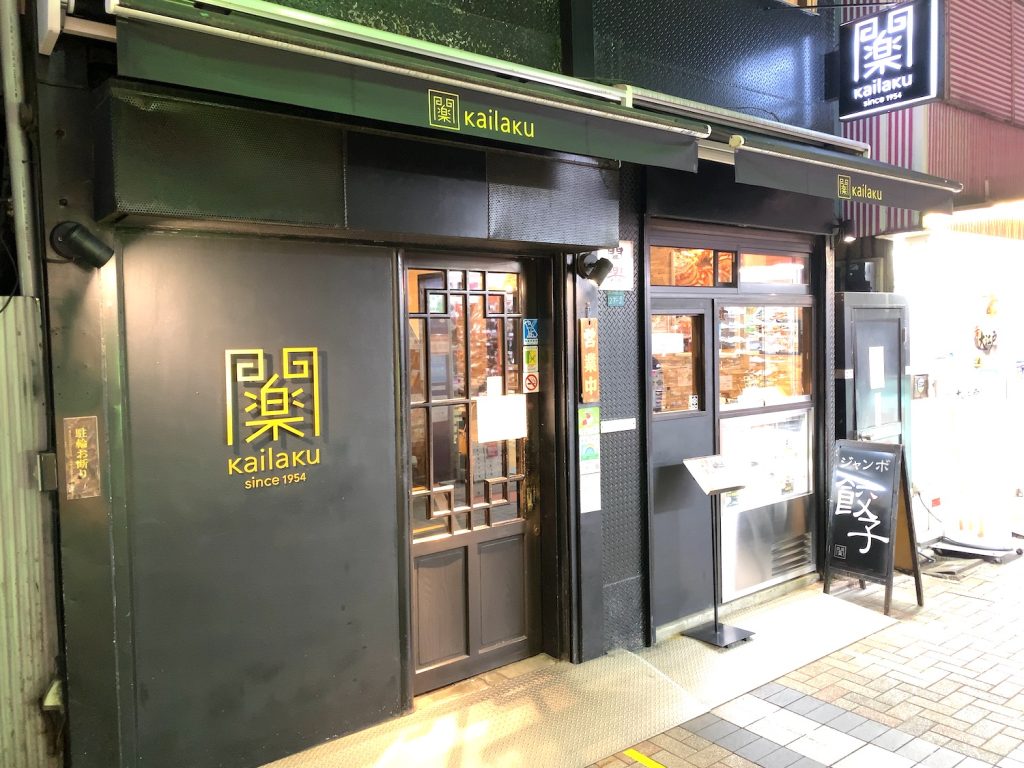 Name: Kailaku
Phone: +81-(0)3-3985-6729
Hours: Monday through Saturday: 11:00 – 22:30 / Sunday: 11:00 – 21:30
Closed On: First and Third Mondays of Each Month
Number of Seats: 70
Budget: – JPY1,000
Payment Options: Cash Only