The Perfect Tonkatsu Experience: Waguri – Hiyoshi's Beloved and Renowned Specialty Restaurant
For lovers of tonkatsu, a trip to Waguri, a beloved and renowned specialty restaurant in the neighborhood of Hiyoshi, is a must. Nestled just a stone's throw from the west exit of Hiyoshi Station, this establishment has been cherished and frequented by locals for many years, and it's easy to see why. The secret to its success is in the recipe, which is identical to that of the famous Ginza shop, "Aoki." This, coupled with the high-quality pork used, has resulted in a flavor that is widely enjoyed by people of all ages.
The tonkatsu at Waguri is known for its "sweet fat" and its ability to remain delicious even when cold. One reason for this is the quality of the pork used, which is all premium brand pork, mainly "Hayashi SPF" depending on the procurement situation. Raised in a clean environment and fed with feed that avoids the mixing of antibiotics, the delicacy of the meat and the indescribable texture when eaten are characteristics unique to the pork that is carefully raised one at a time.
For an added touch of flavor, try using Texas and Pakistan rock salt, or Andes red salt, to bring out the full flavor of the Hayashi SPF pork. And for the ultimate indulgence, don't miss the chef's pride and joy: the "Jo Rosu Katsu Curry," a luxurious dish made with Hayashi SPF pork upper loin, and served with a special roux made by simmering together onions, pork, vegetables, chicken bones, and pork bones for five hours.
Waguri is a must-visit destination for anyone looking to experience the best tonkatsu has to offer. With its adherence to a tried and true recipe, and its commitment to using only the highest-quality ingredients, it's no wonder that this restaurant has stood the test of time and remained a favorite among locals for so many years.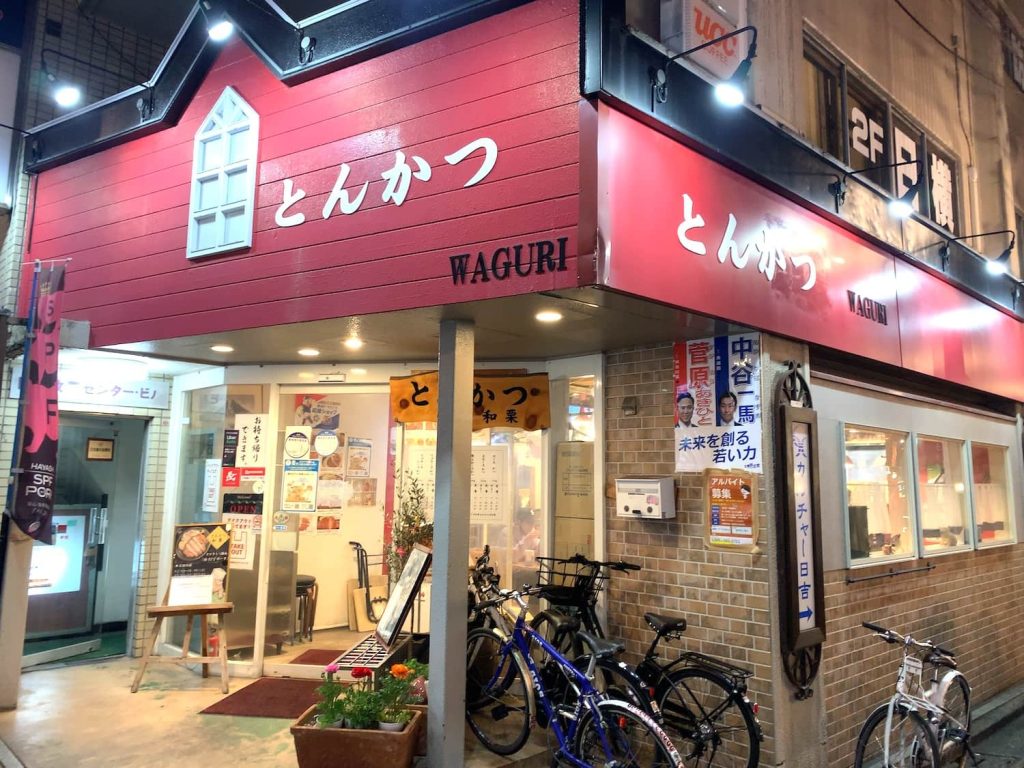 Name: Tonkatsu Waguri
Phone: +81-(0)45-565-9762
Hours: 11:00 – 15:00 & 17:00 – 21:00
Closed On: Open Daily
Number of Seats: 38
Budget: – JPY2,000
Payment Options: Cash Only