Savoring Handcrafted Perfection: Kamiyama's Exquisite Soba in Shibuya
Kamiyama is an establishment discreetly nestled in the alleyways near NHK, far from the hustle and bustle of Shibuya. Within the glass-walled soba-making room, the proprietor deftly crafts noodles from scratch, allowing patrons to savor the entire process from flour to the finished product. Using premium domestically sourced buckwheat, ground fresh every morning with the aid of a millstone and mixed with pristine water, the soba here boasts exceptional quality.
The soba broth, designed to complement the noodles, is meticulously prepared using dried bonito flakes to achieve a refined and sophisticated flavor. In addition to traditional offerings like chilled zaru soba and hot kake soba, Kamiyama offers creatively adorned variations with toppings, providing a delightful range of experiences.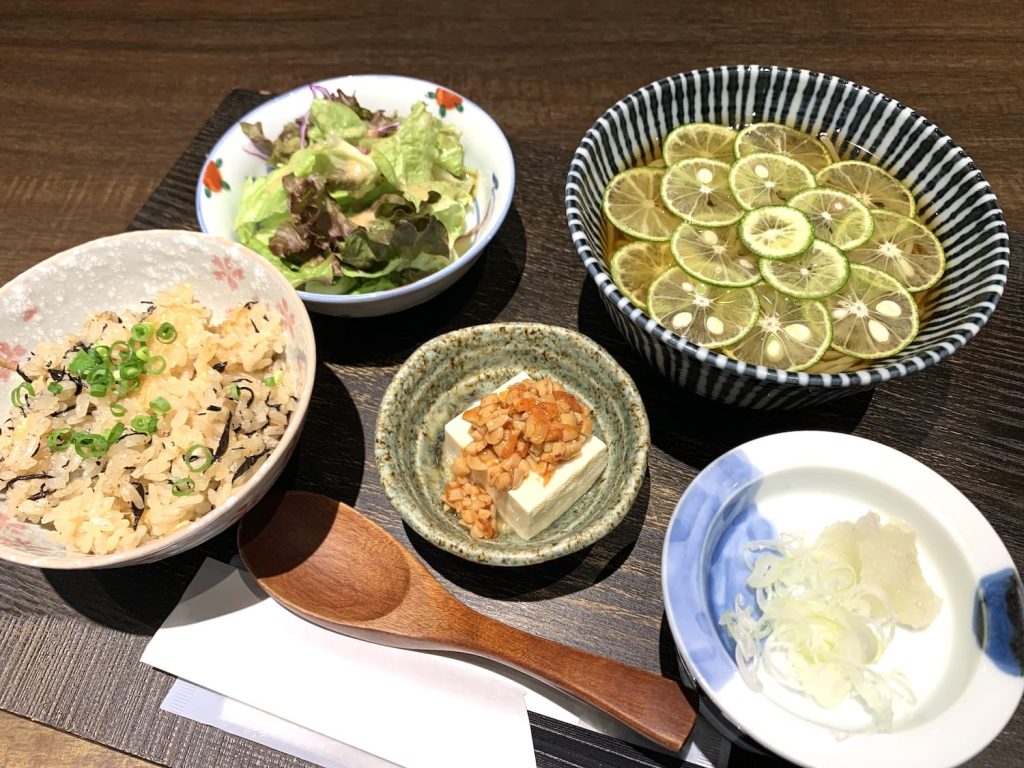 The soba served is made from 100% buckwheat flour, known as "juwari soba." Dishes Japan ordered the Sudachi Soba lunch set, which included a serving of sudachi soba, today's rice, and a side dish, alongside a refreshing salad. The soba exhibited pleasing firmness and a thin, well-cut texture, providing a satisfying chewiness. The invigorating fragrance and tartness of sudachi fruit harmonized perfectly with the soba's natural flavor.
For lunch, reservations at Kamiyama are not required, but for dinner, it is advisable to make arrangements in advance. The dinner service exclusively offers course meals, providing an exquisite culinary journey. If you are seeking an authentic handcrafted soba experience in Shibuya, we highly recommend venturing to Kamiyama.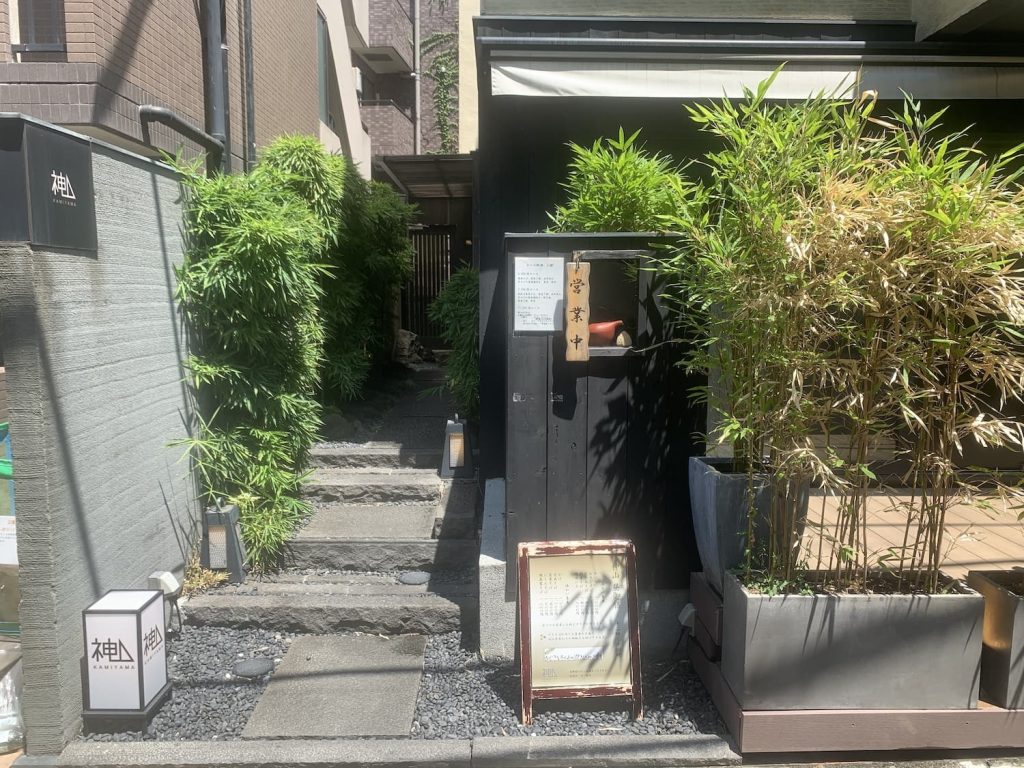 Name: Kamiyama
Address: 10-8 Kamiyamacho, Shibuya-ku, Tokyo
Phone: +81-(0)3-3460-0088
Hours: Monday through Friday 12:00 – 14:00 (Dinner is reservation-only until the previous day) / Saturday 12:00 – 20:00
Closed On: Sundays and National Holidays
Number of Seats: 20
Budget: Lunch: – JPY2,000 Dinner: – JPY10,000
Payment Options: Credit Cards Accepted