Discover the Allure of Matcha Sweets at Sawawa Kamakura: A Delightful Journey on Komachi-dori Street
Sawawa Kamakura branch is where the history and culture of Kamakura envelop you, allowing you to indulge in the authentic allure of matcha sweets. A unique experience awaits as you discover their exquisite array of confections, including soft-serve ice cream and gelato, all skillfully crafted with the finest-grade matcha sourced from Shizuoka.
What makes their soft-serve ice cream and gelato truly captivating is the freedom to choose your matcha intensity – whether a profound bitterness or a delicate sweetness. Among their delightful offerings, the Matcha Warabimochi reigns as the crowd favorite. Meticulously handcrafted by skilled artisans, this delicacy features freshly made warabimochi generously coated with premium matcha, providing a delightful texture and a tantalizing blend of fragrance and bitterness.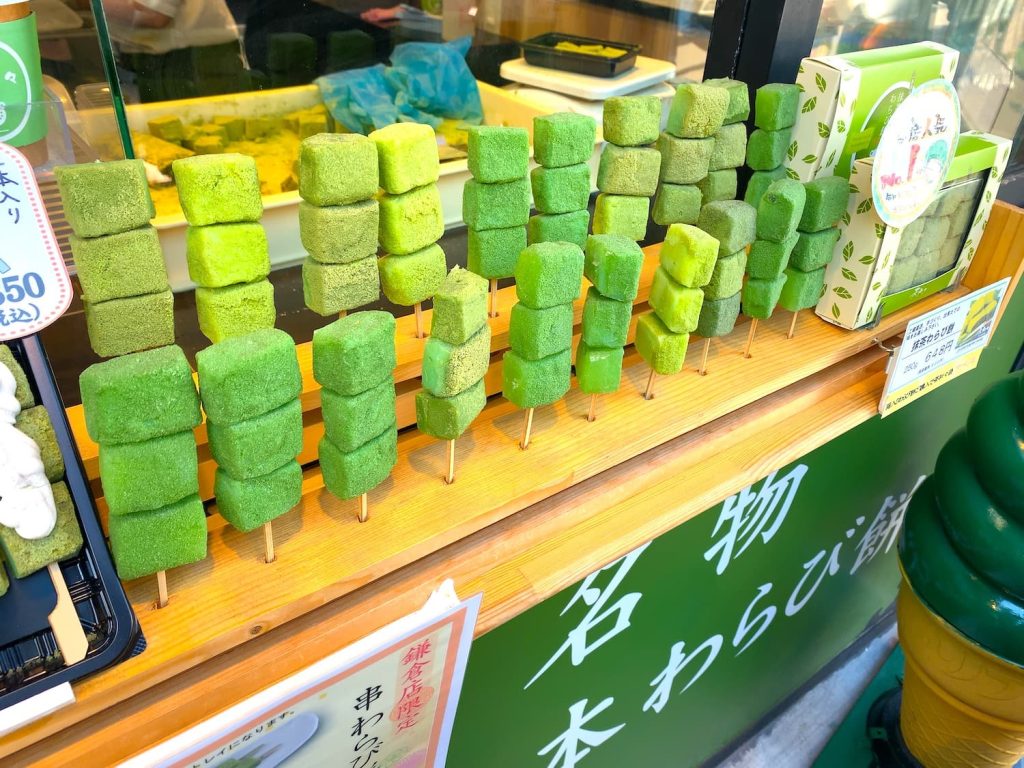 You can enjoy the Matcha Warabimochi conveniently served on skewers, perfect for an on-the-go treat, or relish its goodness within the cozy confines of the shop or on the inviting benches outside.
Strategically located on the enchanting Komachi-dori Street, stretching from Kamakura Station to Tsurugaoka Hachimangu Shrine, the Sawawa Kamakura branch boasts a welcoming ambiance. Amidst the bustling street, where tourist attractions abound, this charming shop invites you to place your order at the counter and take delight in the matcha treats while leisurely exploring the captivating sights of Komachi-dori Street.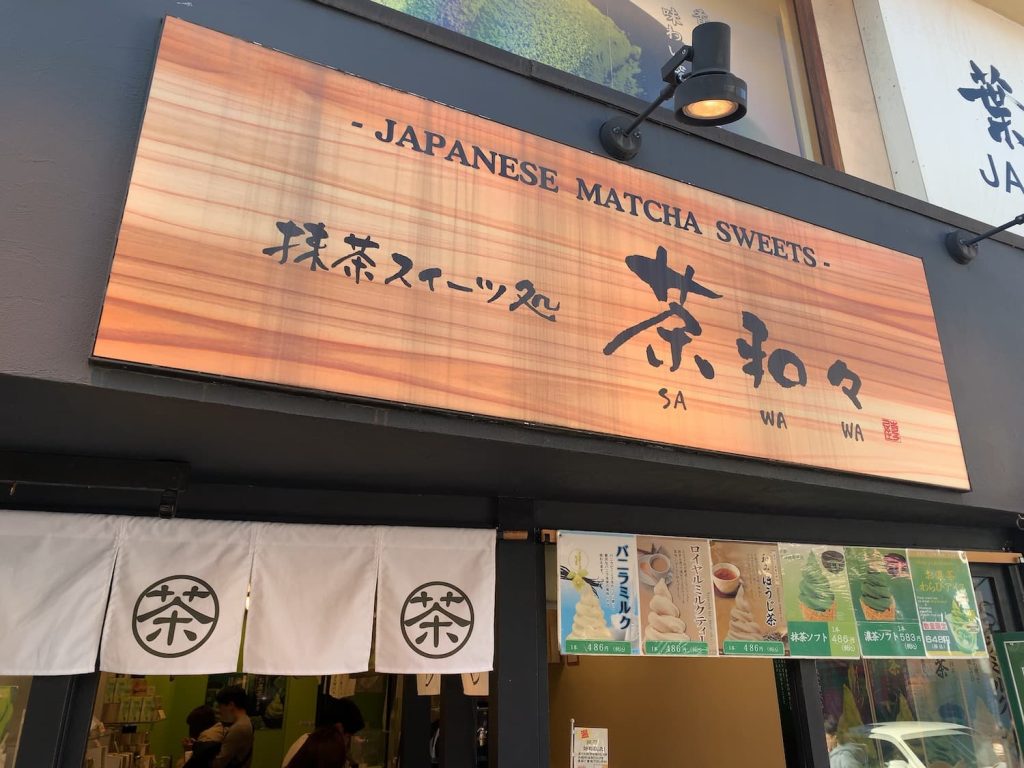 Name: Sawawa Kamakura Branch
Address: 1-6-11 Komachi, Kamakura, Kanagawa
Phone: +81-(0)467-23-7731
Hours: 10:00 – 18:00
Closed On: Open Daily
Budget: – JPY1,000
Payment Options: Credit Cards Accepted