Monzen-Nakacho's Gastronomic Paradise
Nestled within Tokyo's Koto Ward, the vibrant streets of Monzen-Nakacho entice individuals to embark on an unparalleled culinary odyssey. At the core of this bustling neighborhood lies Kushiya Yokocho, a renowned eatery celebrated for its mastery of kushiyaki — tantalizing grilled meat skewers. As you immerse yourself in the opulent historical and cultural tapestry of this captivating locale, prepare your taste buds for an unforgettable gastronomic sojourn.
Amidst the vivacious ambiance of Monzen-Nakacho, Kushiya Yokocho beckons both local residents and tourists with its irresistible fusion of delectable delicacies, welcoming milieu, and budget-friendly prices. Step into the cozy interior of the restaurant, adorned with inviting counter seats that provide a sanctuary for solo diners seeking a scrumptious banquet accompanied by convivial camaraderie.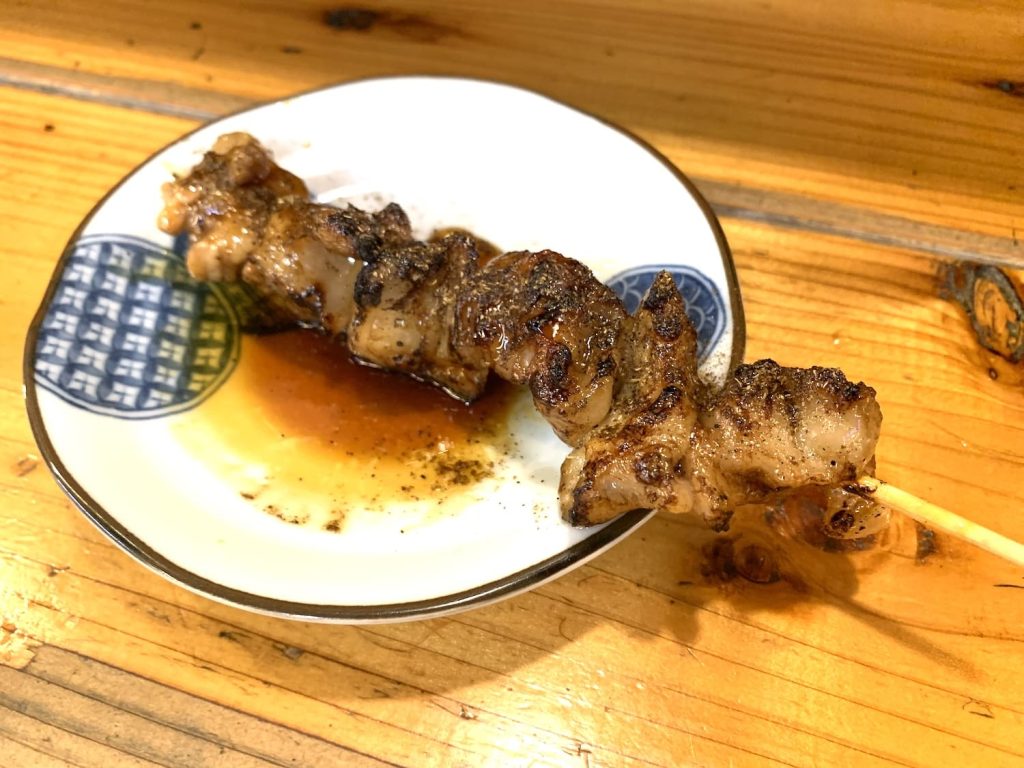 At Kushiya Yokocho, the pursuit of culinary excellence ascends to unprecedented heights. Placing paramount importance on the quality of their meat, the restaurant exclusively sources pork from Chiba Prefecture, ensuring that every morsel is a sensory delight. Their unwavering commitment to unparalleled taste and freshness is evident in the daily deliveries of exceptionally pristine pork, obtained directly from the factory. Furthermore, the skilled grill masters behind the counter have undergone rigorous examinations to offer you the epitome of skewered cuisine.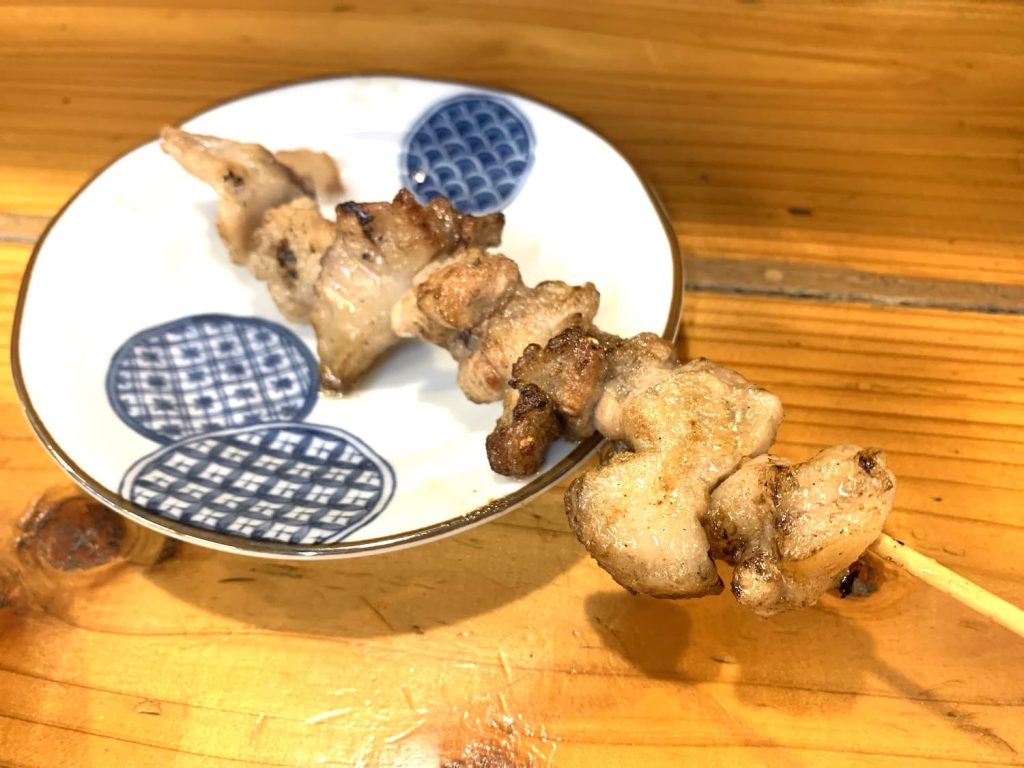 As you relish an assortment of meat dishes featuring beef, horse, poultry, and their renowned motsuyaki, intricate flavors pirouette on your palate. The grill masters meticulously adjust the intensity of the charcoal's heat, tailoring it to the specific meat being cooked, resulting in succulent skewers with a flawless char. And what would a delightful skewer be without an exquisite sauce? Handed down through generations, Kushiya Yokocho's marinade is a harmonious blend that clings to each delectable piece, creating a tantalizing explosion of flavor.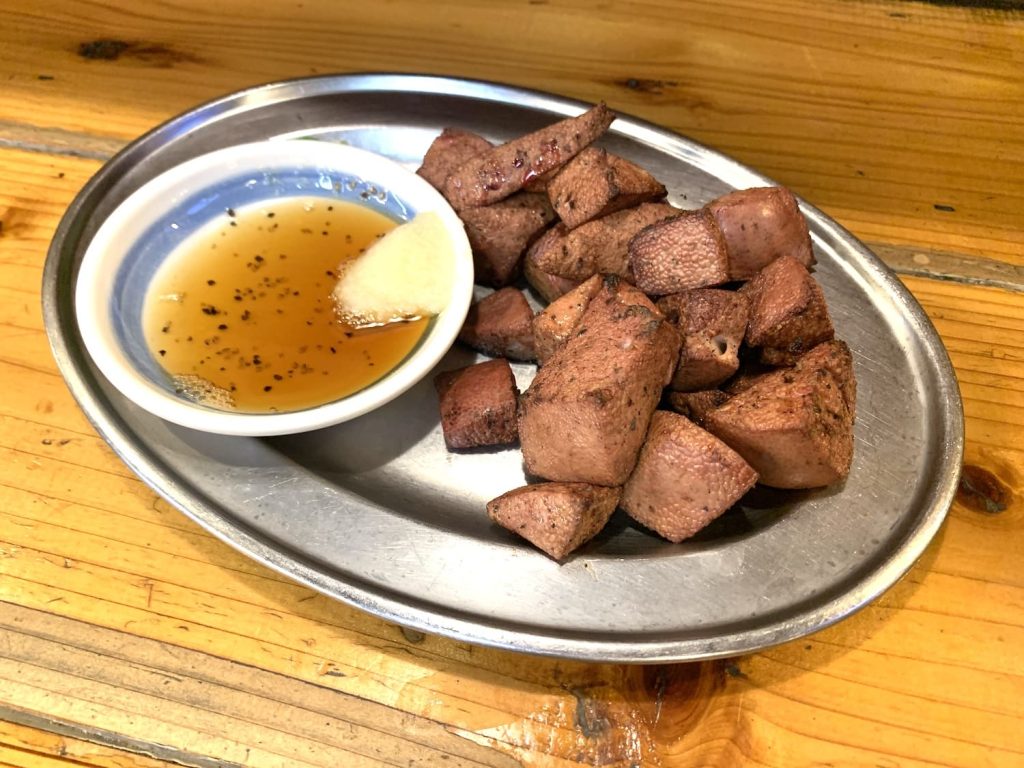 Amidst their impressive array of offerings, one menu item shines — the irresistible Liver No. 1. Priced at a mere 290 yen, this delicacy is a haven for liver connoisseurs. Served with a drizzle of aromatic sesame oil and grated garlic, the liver is swiftly grilled at scorching temperatures of approximately 900 degrees, courtesy of the charcoal's fiery embrace. Indulge in the freshest and most meticulously prepared liver imaginable.
Kushiya Yokocho caters to diverse palates, ensuring that every visitor discovers their ideal skewered delight. With a seating capacity of 100 and the convenience of accepting reservations, this culinary gem invites you to gather your loved ones and partake in an unforgettable dining experience. Whether you're savoring succulent pork, relishing the charred perfection of beef, or venturing into uncharted taste territories with horse or poultry, Kushiya Yokocho promises a captivating feast for all.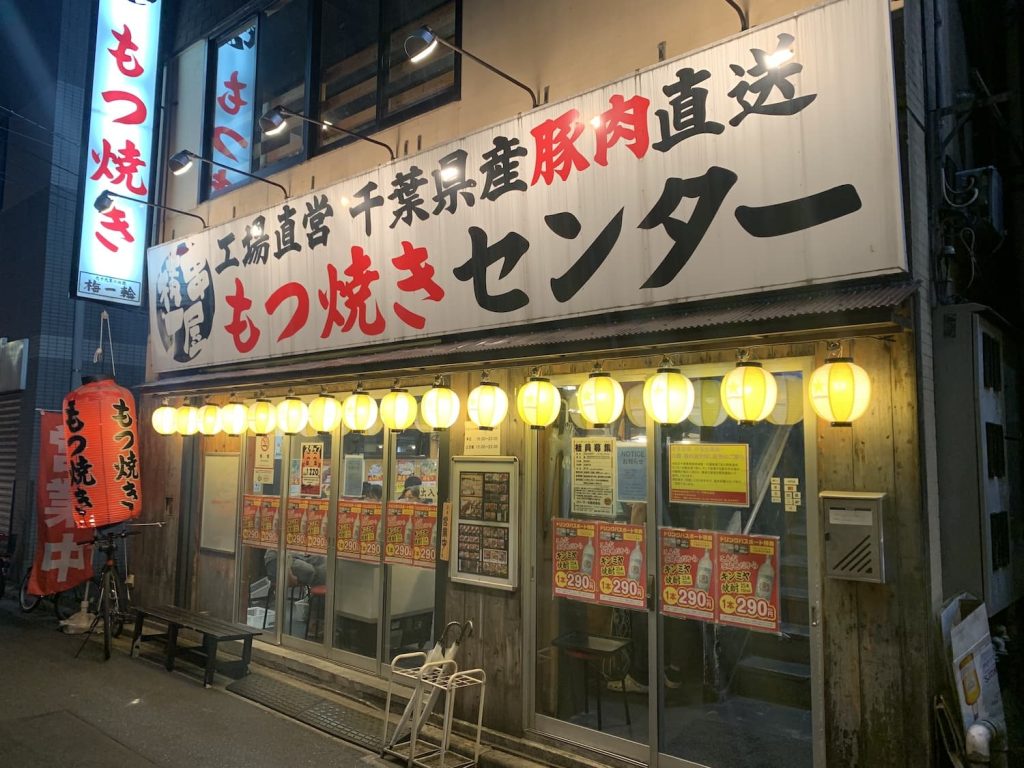 Name: Kushiya Yokocho Monzen-Nakacho Branch
Address: 1-6-10 Tomioka, Koto-ku, Tokyo
Phone: +81-(0)3-5809-8691
Hours: 16:00 – 23:00 (Saturdays and Sundays 13:00 – 23:00)
Closed On: Open Daily
Number of Seats: 100
Budget: – JPY3,000
Payment Options: Credit Cards Accepted