The Ultimate Luxurious Bowl Inside JR Tokyo Station
Uochuu is an affiliate of Tanakada, an upscale izakaya with its flagship location in Fukuoka Prefecture. Tanakada also maintains a branch in the upscale Nishi-Azabu neighborhood, nestled between Hiroo and Roppongi in Tokyo. Tanakada is renowned for its unorthodox practice of omitting the prices of its dishes from its menu. In contrast, Uochuu primarily offers Kaisen Teishoku (seafood set meal) at reasonable prices, commensurate with its quality. Uochuu serves meticulously selected, top-quality seafood ingredients procured from the Toyosu Fish Market. All dishes include a main course, a serving of rice, pickles, steamed egg custard, and miso soup. Uochuu is located within GRANSTA, an in-station shopping and dining complex that boasts over 150 stores.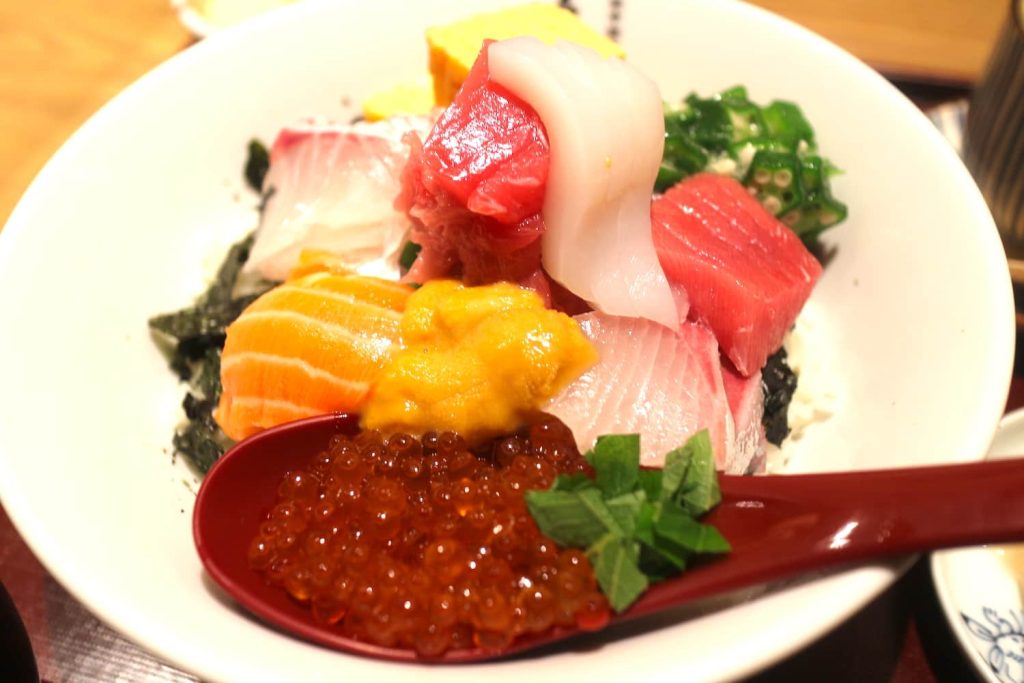 The signature dish on the menu is the "Uochu-don," which is prominently featured as the restaurant's premier specialty. It is a lavish array of eight varieties of seafood, including kanpachi (great amberjack), salmon, tai (sea bream), uni (sea urchin), ikura (salmon roe), maguro akami (lean tuna), ika (squid), and maguro nakaochi (tuna rib), arranged over rice. The dish is adorned with thick slices of maguro, glistening salmon roe, and golden-hued sea urchin, lending it an impressive visual appeal. Indulge in this delectable, umami-rich sashimi that will dissolve in your mouth. Mix wasabi with either the sweet (Kyshu style) or dark (Kanto style) soy sauce and pour it over the sashimi.
A breakfast menu is available from 8:00 to 11:00, making it an ideal option for those seeking a traditional Japanese breakfast.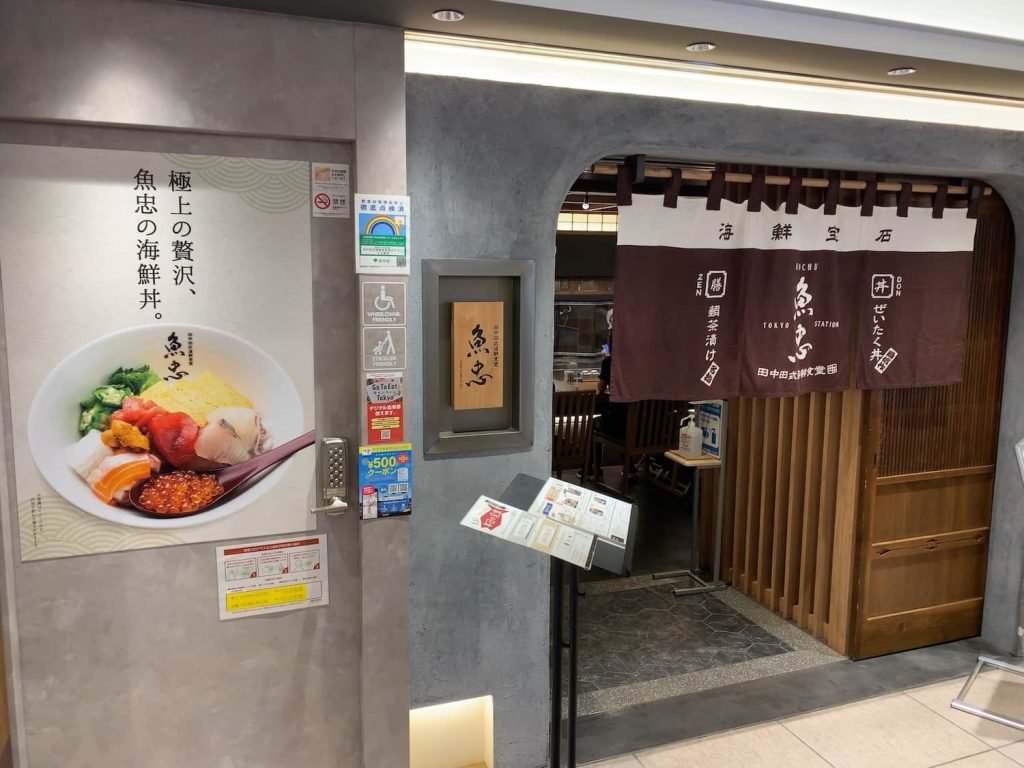 Name: Tanakada Shiki Kaisen Shokudo Uochuu
Phone: +81-3-6206-3012
Hours: Monday – Saturday 8:00 – 22:30 / Sunday and National Holidays 8:00 – 21:30
Closed On: Open Daily
Number of Seats: 39
Budget: – JPY4,000
Payment Options: Credit Cards Accepted
Official Website: http://uochuu.net