All-You-Can-Eat Wagyu Horumon Yakiniku
While the name Horumon Houdai Tsukihoru has been retired, the restaurant is still in operation under a new name, Yakiniku Horumon Heijoen Tsukishima Branch.
Horumon Houdai Tsukihoru specializes in grilled Wagyu horumon (offal) dishes. It is a sister restaurant of Nikuya Yokocho, an all-you-can-eat A5 Wagyu beef restaurant in Akihabara. The restaurant procures internal organs of whole wagyu cows, process them at its own factory, and cut them at the restaurant to the optimum size before presenting to customers. The restaurant is in an alleyway slightly off Monja Street in Tsukishima.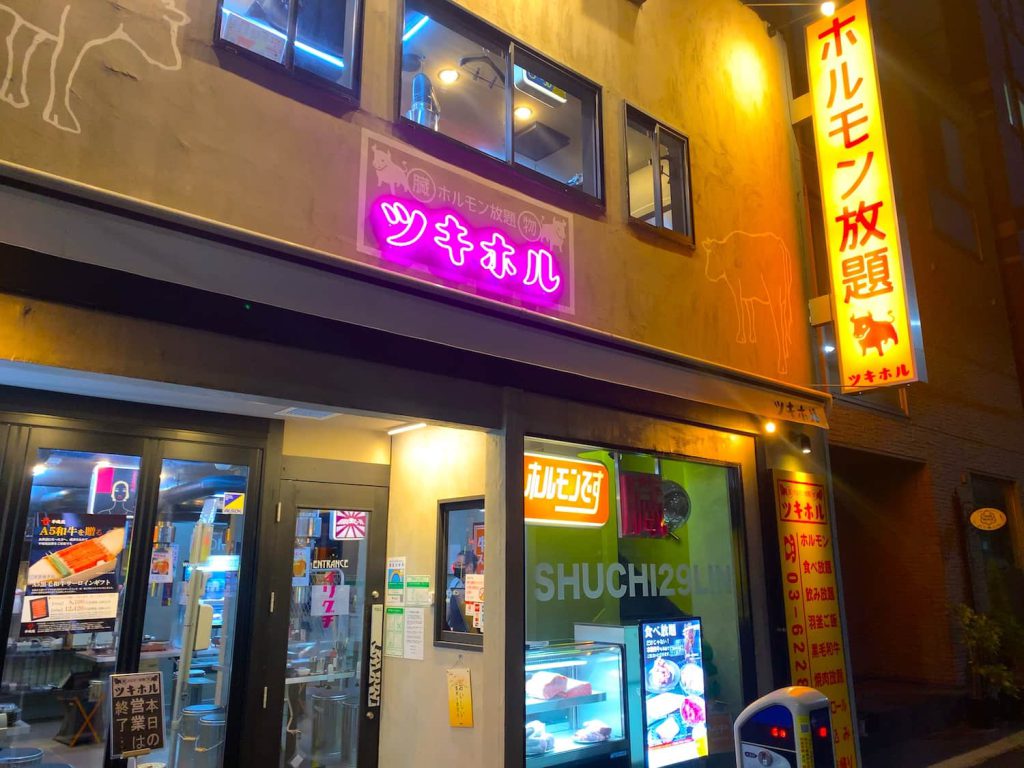 The restaurant is reminiscent of a cozy, retro-style Showa-era bar with a pop culture atmosphere. It is a nostalgic world where you can't help but want to take pictures. It is a smoke-free yakiniku restaurant with the latest smoke exhaust system.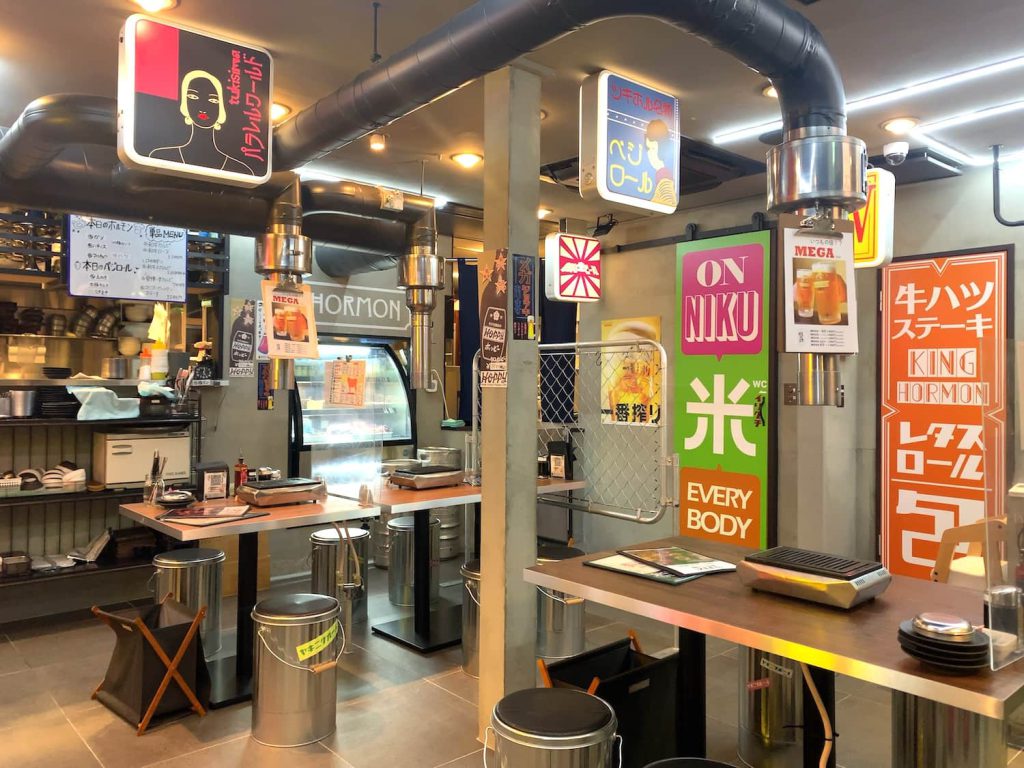 Horumone dishes are typically served at taishu-sakaba (public izakaya). However, the reality is that not many people know about the different parts of horumon. The all-you-can-eat option allows you to experience various parts of the meat that you would not normally choose. Rest assured, the restaurant also offers a wide variety of yakiniku menus and side dishes other than horumon.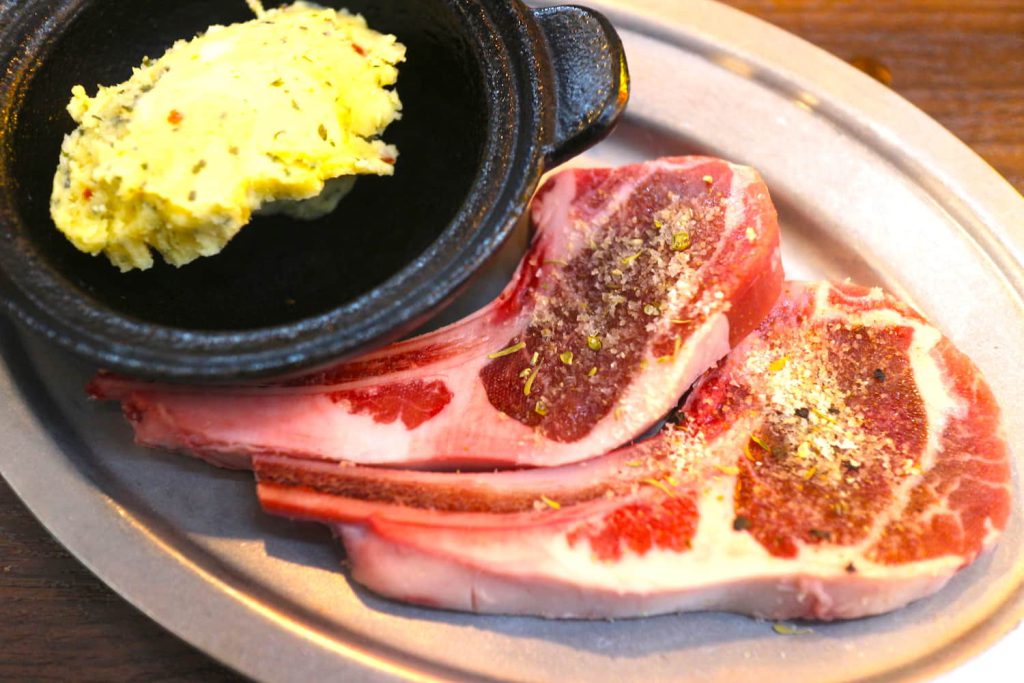 Wagyu horumon is characterized by its rich, fatty sweetness compared to foreign or domestic beef. It contains plenty of collagen, so it is appreciated by women for its contribution to beautiful skin.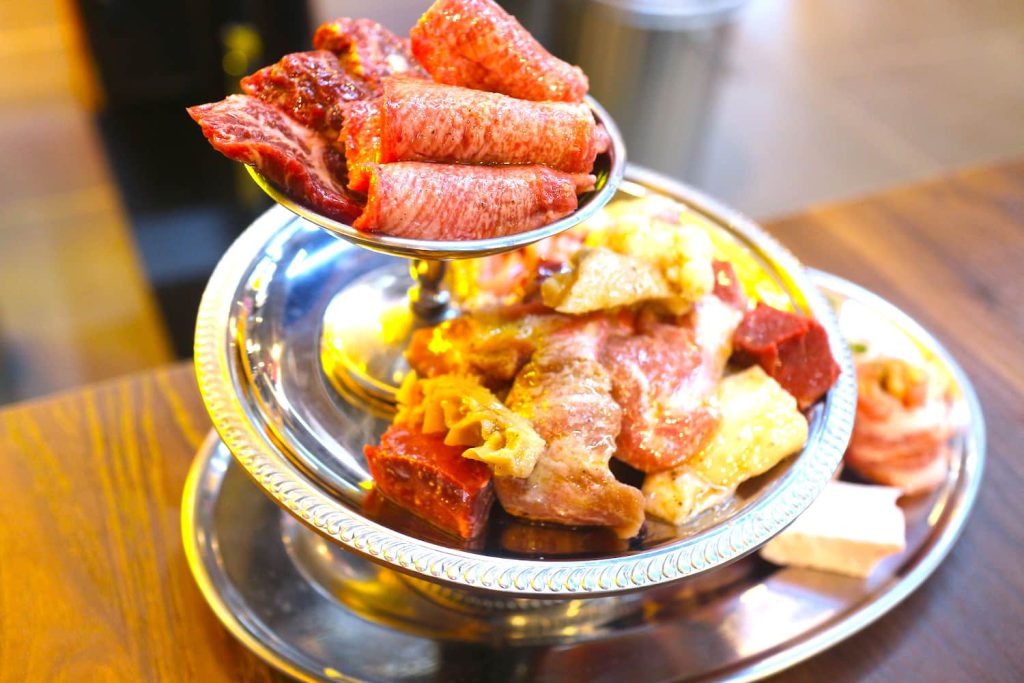 Name: Yakiniku Horumon Heijoen Tsukishima Branch(焼肉・ホルモン 平城苑 月島店)
Address: 1-19-2 Tsukishima, Chuo-ku, Tokyo
Phone: +81-3-6228-2941
Hours: Monday – Friday 17:00 – 23:00 / Saturday, Sunday, and National Holidays 12:00 – 15:00 & 16:30 – 23:00
Closed On: Open Daily
Number of Seats: 58
Budget: – JPY5,000
Payment Options: Credit Cards Accepted