Experience Tokyo's Finest Tonkatsu at Maruichi: A Must-Try for Pork Aficionados
Discover the exquisite Tonkatsu at Maruichi, a renowned restaurant nestled in the fiercely competitive Kamata district of Tokyo. The Tonkatsu is known for its refined sweetness and succulent quality, owing to the usage of "Hayashi SPF," a premium brand pork sourced from Chiba prefecture, making it an absolute must-try for pork aficionados. Among the three lunch options served at Maruichi, the "Gokujou Rosu Katsu Teishoku," prepared using top-notch pork, is a crowd-pleaser that sells out in no time.
To enhance your taste buds, Maruichi offers two types of salt, allowing you to personalize your dish. It is recommended that you savor the thick portion of the meat with salt, rather than sauce, to relish the direct taste of the meat. On the other hand, generously applying sauce to the edge of the meat intensifies its flavor.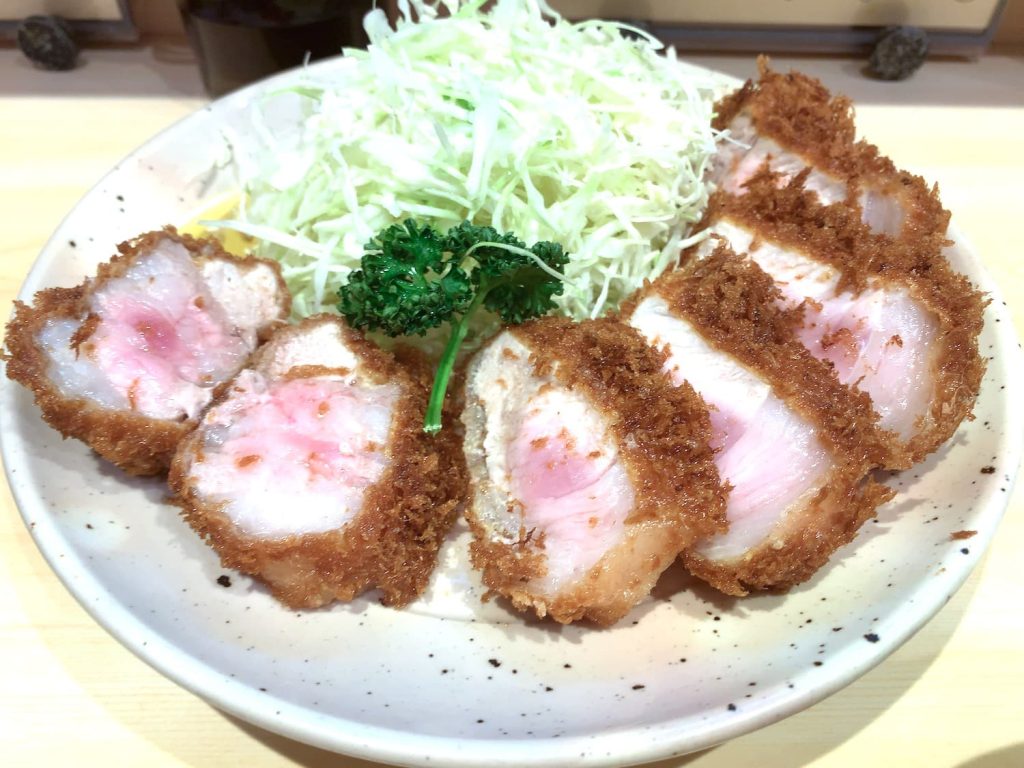 Accompanying the Tonkatsu is shredded cabbage, which is juicy and slightly chewy, complementing the perfect sweetness of the cabbage. Moreover, Tonjiru, a pork and vegetable miso soup, is a delectable addition that is so flavorsome that it can satiate your hunger on its own.
Despite the long queues, Maruichi's charisma makes waiting in line a delightful experience. Its reputation as one of Tokyo's top-rated restaurants is well-deserved, hence it is advised to plan accordingly while visiting. Also, since Tokyo Kamata is conveniently accessible from Haneda Airport, it is an ideal destination to drop by when arriving or departing from Tokyo. Get ready to indulge in the "supreme tonkatsu" and savor the ultimate pork dish at Maruichi.
Name: Tonkatsu Maruichi
Address: 5-28-12 Kamata, Ota-ku, Tokyo
Phone: +81-(0)3-3739-0156
Hours: Tuesday, Thursday and Friday 11:00 – 14:00 / Wednesday and Saturday 11:00 – 14:00 & 17:00 – 20:00
Closed On: Sundays, Mondays and National Holidays
Number of Seats: 13
Budget: Lunch: – JPY2,000 / Dinner: – JPY3,000
Payment Options: Cash Only