An Enchanting Journey into Soba Wonderland
Nestled amidst the serene beauty of Togakushi, Nagano Prefecture, lies Uzuraya, a mystical soba restaurant renowned for its extraordinary handcrafted buckwheat noodles. With a captivating history spanning generations, Uzuraya entices visitors with its unique ambiance, transporting them to a realm of culinary delight and cultural immersion.
Uzuraya's soba-making process is an artistic endeavor in itself. Exclusively utilizing locally cultivated buckwheat, painstakingly ground by hand using ancient stone mills, ensures unparalleled quality. Accomplished chefs skillfully knead, roll, and cut the flour into delicate, slender noodles. These treasures are then lovingly boiled, their firm and chewy texture perfected through a refreshing cold-water rinse.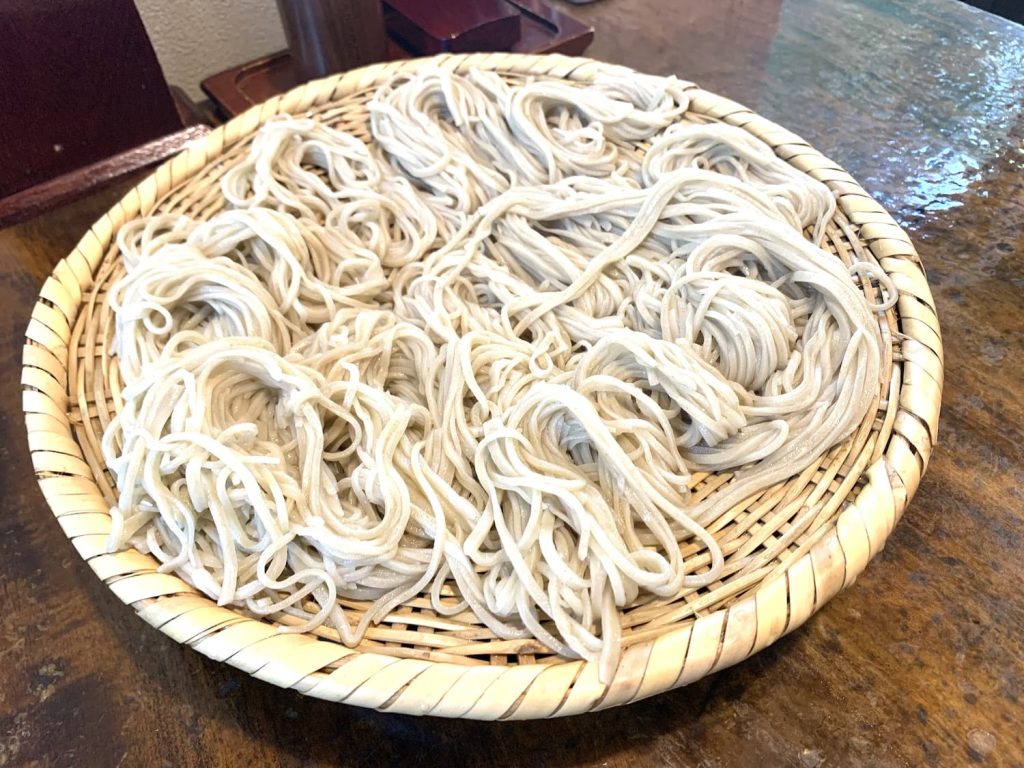 Uzuraya's culinary repertoire tantalizes the senses with a symphony of over 20 distinctive soba dishes. From the simplicity of zaru soba, chilled noodles with a savory dipping sauce, to the intricate flavors of tororo soba, adorned with grated yam, each creation showcases the restaurant's culinary expertise. Indulge in tempura soba, a combination of fried seafood and vegetables, or savor the delicacy of uzura soba, garnished with quail eggs. Seasonal offerings such as sansai soba, teeming with wild mountain vegetables, and kuri soba, infused with the essence of chestnuts, further elevate the dining experience.
Uzuraya not only beckons with its delectable fare but also unveils the tapestry of Togakushi's culture and nature. Situated in close proximity to the revered Togakushi Shrine, a paramount Shinto sanctuary, the restaurant invites guests to immerse themselves in Japan's spiritual heritage. Stroll along a mystical 2-kilometer path, flanked by majestic cedar trees, as you encounter the shrine's five scattered buildings, devoted to the gods of mountains, forests, and agriculture.
Uzuraya stands as an enduring symbol of Japanese culture and tradition, embodying the values of craftsmanship, hospitality, and harmony with nature cherished by the Japanese people. Echoing the essence of Togakushi's history and spirituality, this revered restaurant serves as a testament to the sanctity of one of Japan's most sacred locales.
Uzuraya eagerly anticipates your arrival in Togakushi, a mere 20 kilometers northwest of Nagano City. Embark on this culinary pilgrimage by car or taxi from Nagano Station, a scenic 40-minute drive through picturesque landscapes. Convenient parking is available in close proximity to the restaurant.
Alternatively, indulge in a leisurely bus journey from Nagano Station, where buses await to transport you directly to the Togakushi Shrine or Togakushi Ski Resort. Savor an hour of enchanting vistas before arriving at your destination.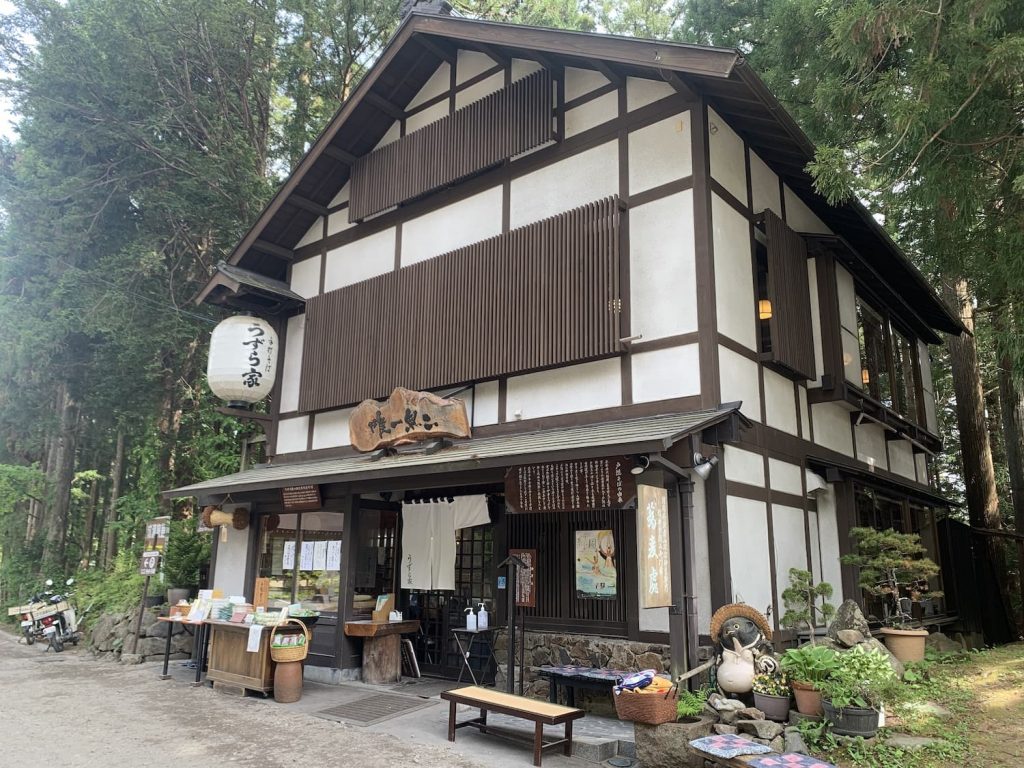 Name: Uzuraya
Address: 3229 Togakushi, Nagano
Phone: +81-(0)120-833-090
Hours: 10:30 – 16:00
Closed On: Wednesdays
Number of Seats: 70
Budget: – JPY2,000
Payment Options: Credit Cards Accepted