Embark on a Gastronomic Journey with Japan's Station Bento Boxes at Ekibenya Matsuri!
Welcome, food enthusiasts! Prepare to embark on a gastronomic expedition that will transport your taste buds on a captivating voyage through the delectable world of Japan's renowned station bento boxes. Ekibenya Matsuri, located in the bustling JR Tokyo Station ticket gate, is a haven for culinary aficionados, boasting an impressive collection of over 200 bento box varieties for your indulgence.
This exceptional food culture in Japan originated from a railway tradition that commenced with rice balls wrapped in bamboo skin. Today, it has transformed into a grandiose festival of flavors, gaining global recognition for its mouth-watering cuisine that represents local specialties from all corners of Japan.
At Ekibenya Matsuri, you will discover an array of famous and sought-after station bento boxes, as well as exclusive and limited-time boxes, and freshly prepared hot boxes from the live kitchen. With each morsel, you will experience the essence of the "station bento festival" every day.
One of the popular items on the menu that is sure to tantalize your taste buds is the "Salmon and Ikura (salmon roe) bento with grilled salmon belly," offered by "Yoshidaya," a company established in 1892 when Hachinohe Station in Aomori Prefecture first opened its doors. The salmon is expertly grilled to perfection, seasoned with just the right amount of saltiness, and adorned with soy sauce-marinated ikura, also known as "sea jewels." This exquisite dish exudes a rich flavor in your mouth, making it an absolute must-try for any food lover.
So, what are you waiting for? Make your way over to Ekibenya Matsuri in Gransta Tokyo, and immerse yourself in the diverse flavors of Japan's station bento boxes. Get ready to embark on a culinary journey that will leave you yearning for more!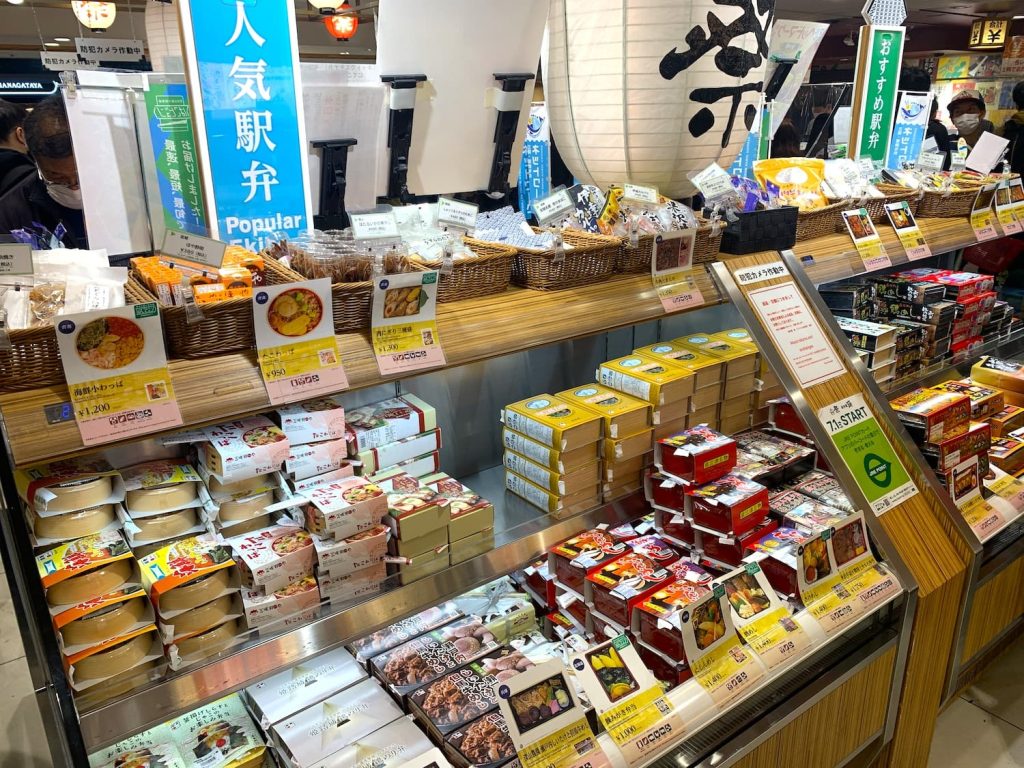 Name: Ekibenya Matsuri
Phone: +81-(0)3-3213-4353
Hours: 05:30 – 22:00
Payment Options: Credit Cards Accepted