Winner of the Prestigious Sagamihara Store Award
Tonkatsu Kappo Matsumura has earned the prestigious Sagamihara Store Award, which recognizes small and medium-sized businesses in Sagamihara City that deliver exceptional services and experiences to their customers. Since 2004, the "Sagamihara Store Award" Executive Committee has been acknowledging outstanding businesses in two categories. After a rigorous evaluation process, the top businesses in each ward are selected, and then Sagamihara citizens vote to honor the best local businesses.
Located in Sagamihara City in Kanagawa Prefecture, Tonkatsu Kappo Matsumura is a tonkatsu restaurant that offers a comfortable atmosphere for both individuals and families. You can choose to sit at a table, counter or tatami seating, which adds to the cozy ambiance. While the restaurant's location may be difficult to find, Google Maps will help guide you. From JR Kobuchi Station, take the bus and alight at Onodai-nichome, then walk for about two minutes to reach the restaurant.
The Rosu Katsu set is a recommended dish at Tonkatsu Kappo Matsumura. This set includes a juicy and tender loin cutlet made from domestically sourced pork from Ibaraki Prefecture. The meat is coated with crispy breadcrumbs fried slowly at 160 degrees Celsius. A fresh celery stick from Nagano Prefecture is served on top of the tonkatsu to cleanse the palate. The set meal also includes miso soup, rice, and pickles. The homemade sauce is a perfect complement to the savory and sweet flavor of the pork, making it a culinary delight.
Tonkatsu Kappo Matsumura is not merely a tonkatsu restaurant; it is also renowned for its delectable sashimi. The constant stream of customers during its opening hours attests to the restaurant's popularity. So, if you're in the area and looking for a scrumptious meal, Tonkatsu Kappo Matsumura is a must-visit spot.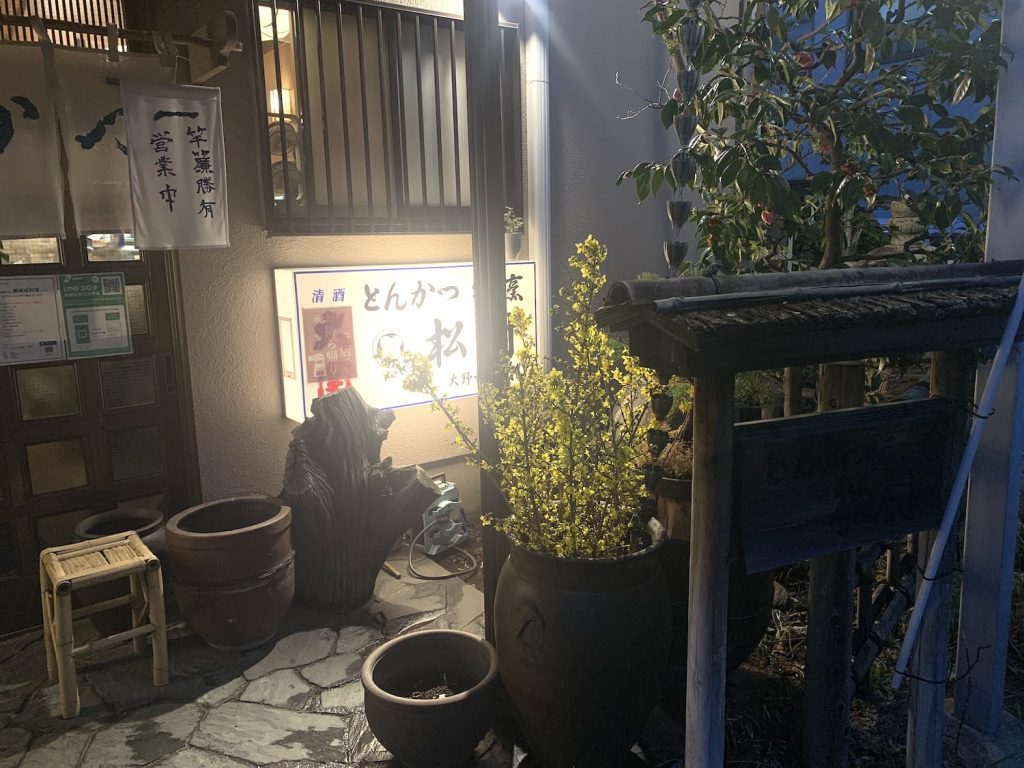 Name: Tonkatsu Kappo Matsumura
Phone: +81-(0)42-758-5229
Hours: 11:30 – 14:00 & 17:00 – 21:00
Closed On: Mondays (if Monday is a national holiday, the following day will be closed)
Number of Seats: 80
Budget: – JPY2,000
Payment Options: Credit Cards Accepted