Wondering what to do on your trip to Japan? Discover the best sights and things to do as recommended by the locals.
Sightseeing
Tsukiji Hongwanji Temple(築地本願寺)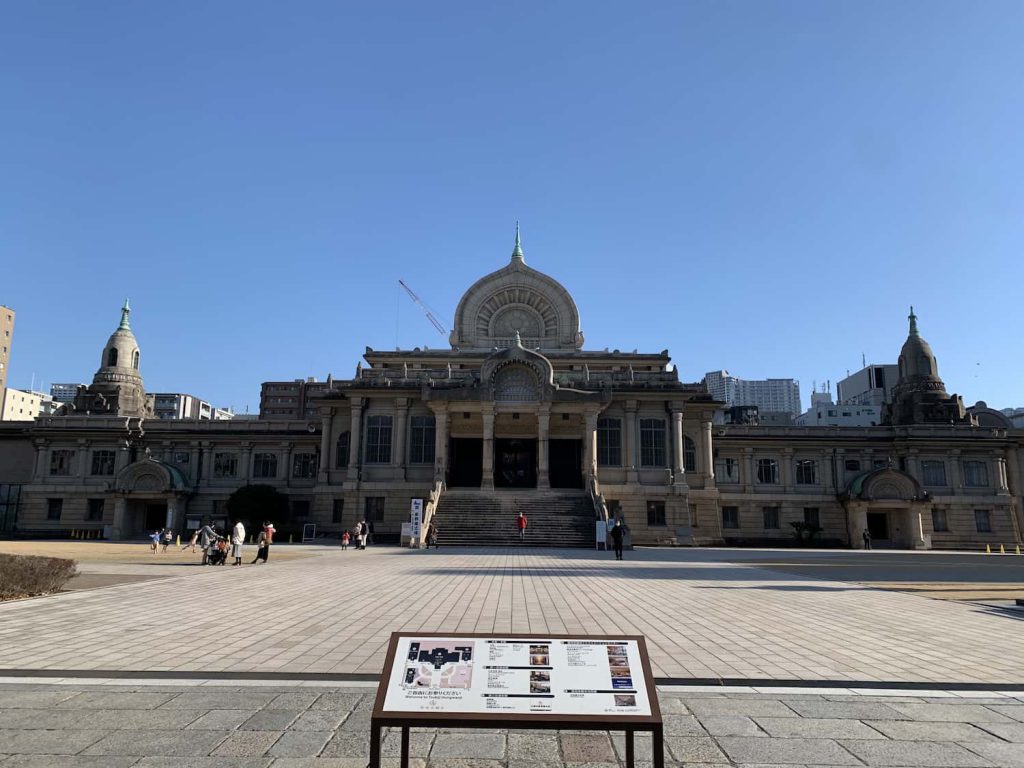 This famous temple is one of the landmarks of Tsukiji. It is located next to Ginza. It was built in 1617 in Asakusa as a branch temple of Nishi Honganji Temple in Kyoto, but it was later destroyed by fire and moved to Tsukiji. The present main hall, modeled after an ancient Indian building, was rebuilt in 1934 following the Great Kanto Earthquake of 1923. The temple was designated as an Important Cultural Property of Japan in 2014.
Address: 3-15-1 Tsukiji, Chuo-ku, Tokyo
Phone: +81-3-3541-1131
Hours: 6:00 – 16:00
Official Website (Japanese Only): https://tsukijihongwanji.jp/
Shopping
Ginza Shopping Complexes(銀座ショッピング街)
The Ginza Shopping Complex features a wide range of products from luxury brands such as Chanel and Gucci to inexpensive fashion items such as UNIQLO. Major department stores in the complex are listed below.
Ginza Mitsukoshi(銀座三越)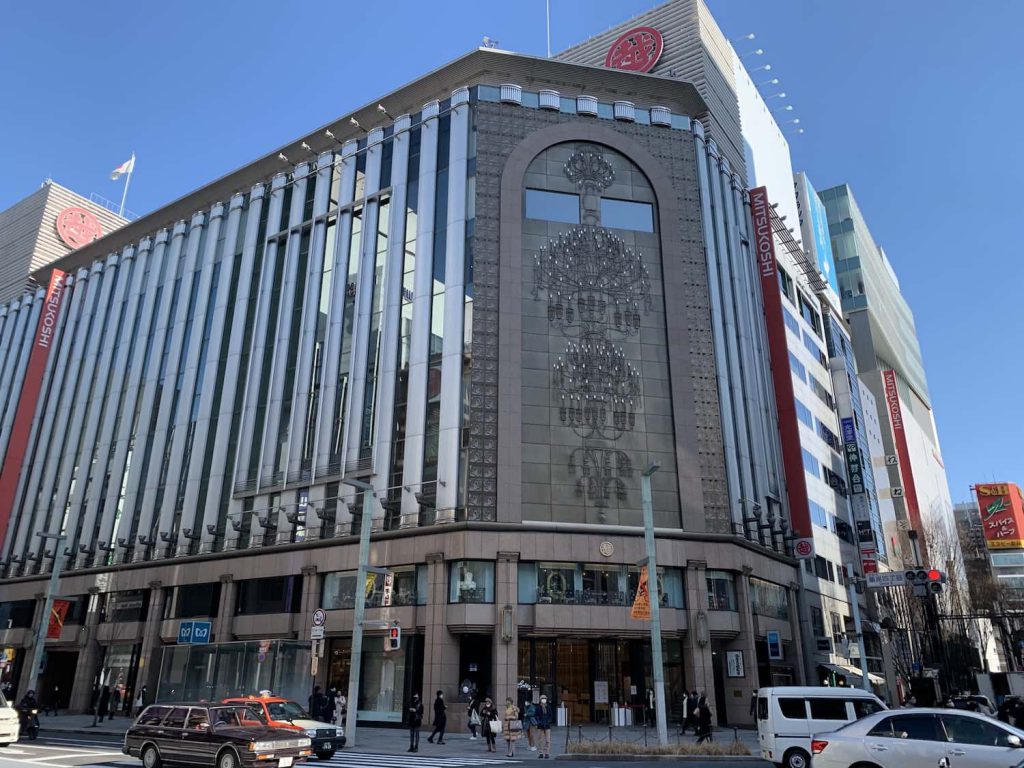 Official Website: https://www.mitsukoshi.mistore.jp
Wako(銀座和光)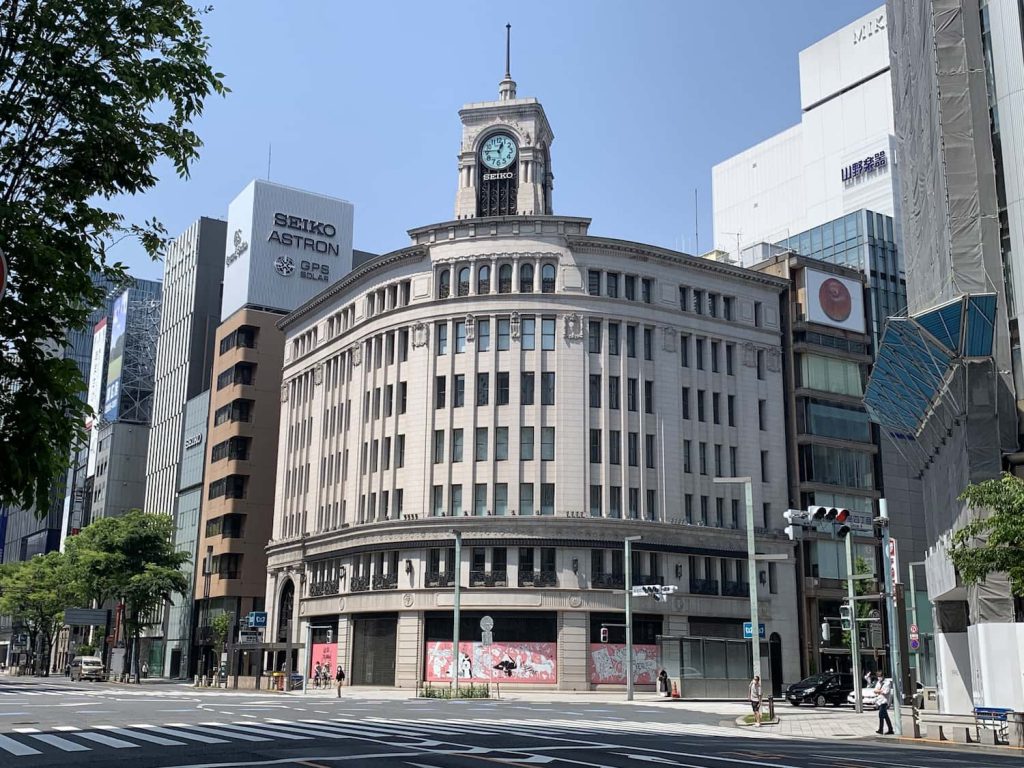 Official Website: http://www.wako.co.jp.e.zn.hp.transer.com/
Matsuya Ginza(銀座松屋)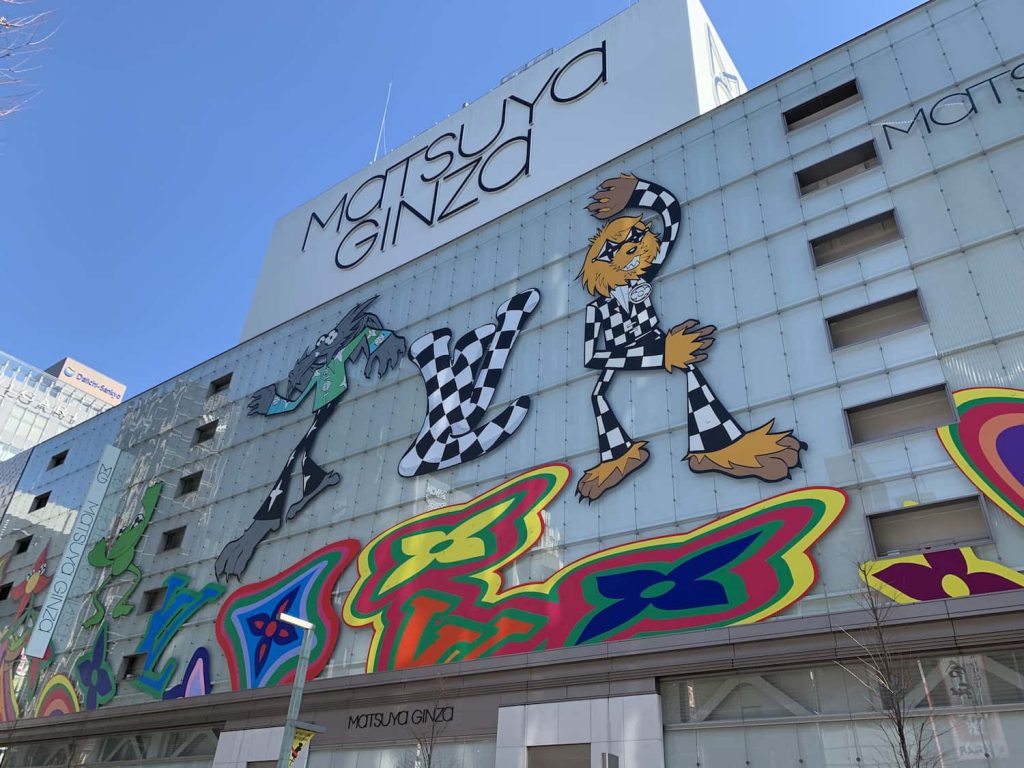 Official Website: http://www2.matsuya.com/visitor/en/
Tokyu Plaza Ginza(東急プラザ銀座)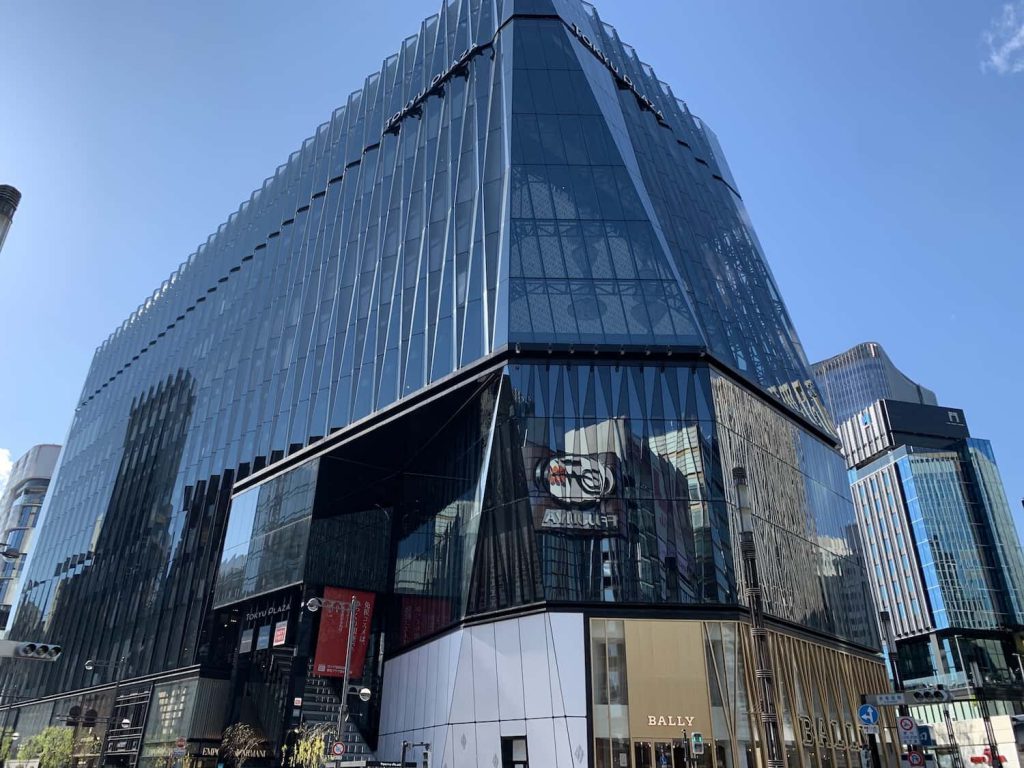 Official Website: https://ginza.tokyu-plaza.com/en/
Ginza Six(ギンザシックス)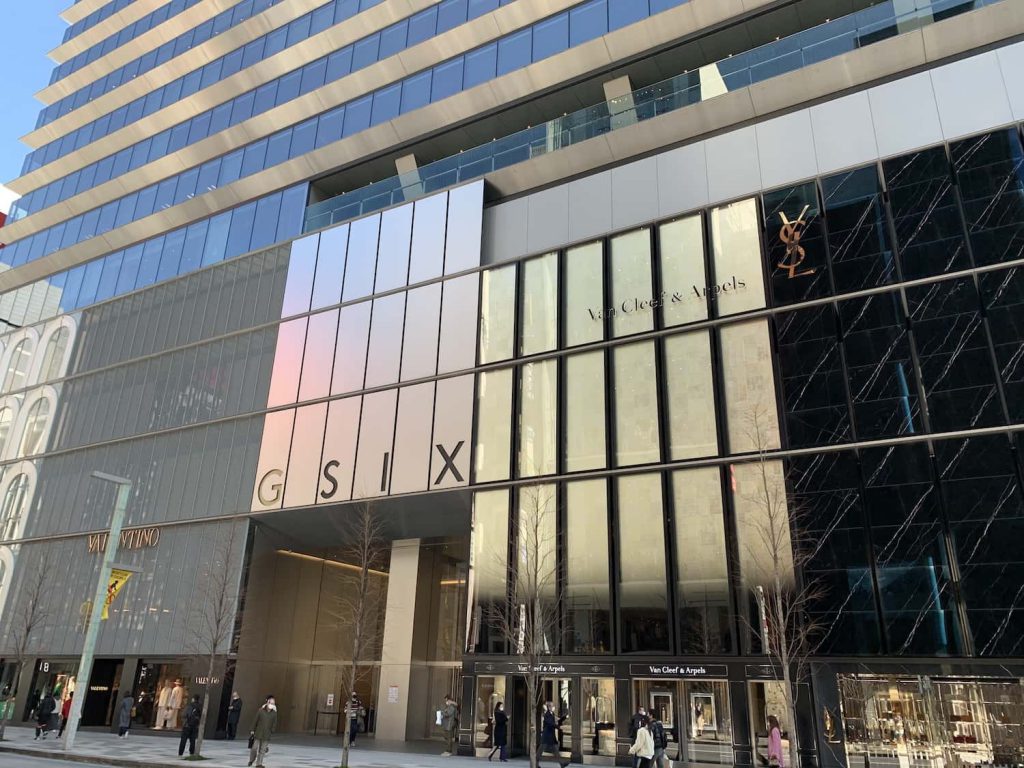 Official Website: https://ginza6.tokyo.e.abf.hp.transer.com/
Museum
Shiseido Gallery(資生堂ギャラリー)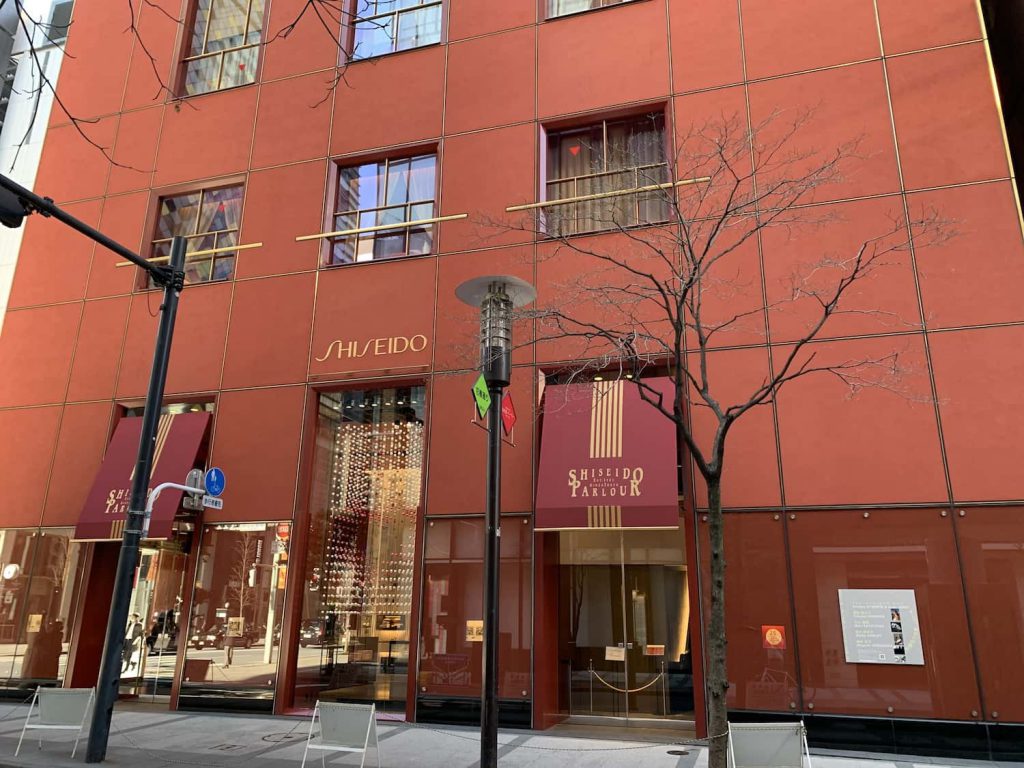 Opened in 1919, Shisedo Gallery is one of the largest and oldest existing galleries in the Ginza area. It features two exhibition spaces with ceilings over 5 meters high. Under the theme of "Discovery and Creation of Beauty," the museum introduces a wide range of exhibits, with a focus on contemporary art from Japan and abroad.
Entertainment
Kabukiza Theatre(歌舞伎座)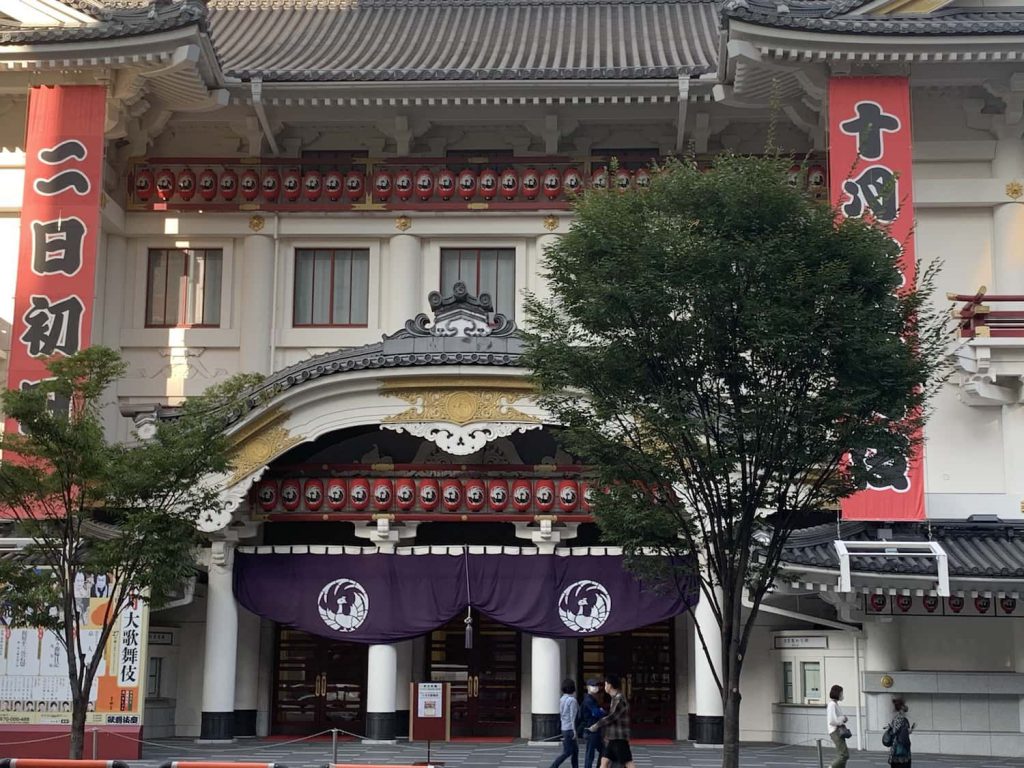 Kabukiza Theatre is the only theater in the world dedicated exclusively to kabuki. This theater, first opened in 1889, has been rebuilt four times and is now in its fifth generation. In addition to the theater, the complex includes the Kabukiza Tower, a high-rise building with a gallery where costumes and props are exhibited. A variety of shops are also within the tower complex.
Food & Drink
Tsukiji Outer Market(築地場外市場)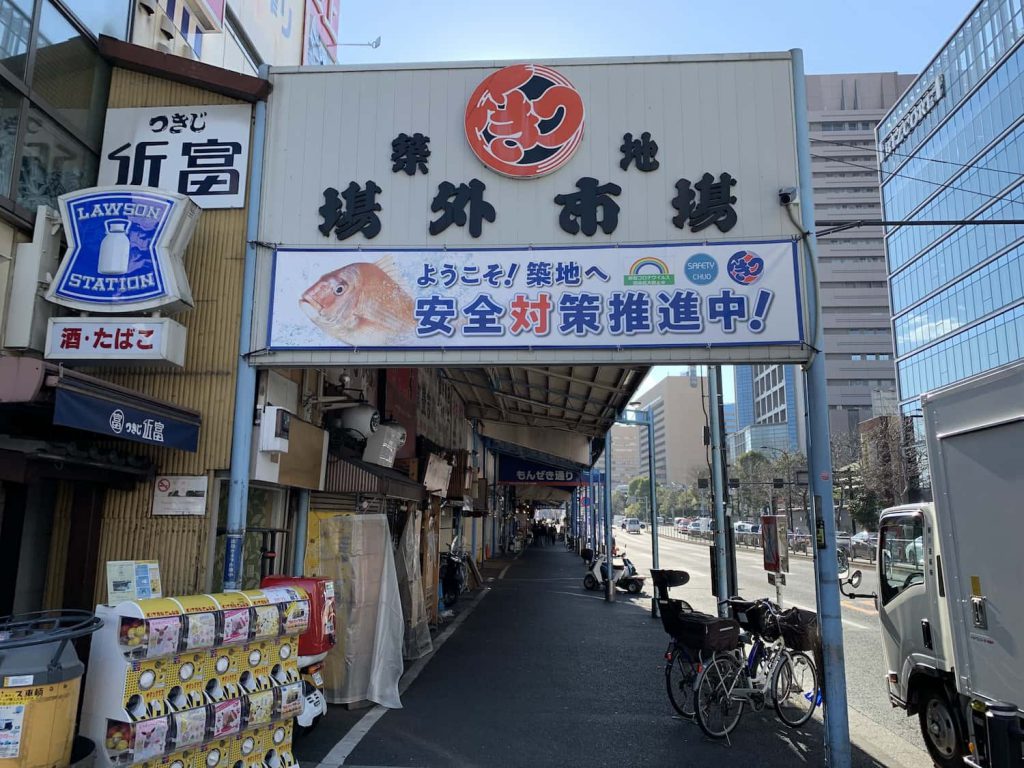 The Tsukiji Market is still alive and vibrant although it underwent a major change in October 2018 when the "inner market" with its wholesale operations and famous tuna auctions moved to Toyosu and was renamed the Toyosu Market. The outer market remains at its original location in Tsukiji. The outer market, adjacent to the former Tsukiji Market, is a place where the public can enjoy shopping and dining. As before, the outer market consists of fresh fish, meat and fruit vendors; kitchen tools; and lots of street food. Vendors and sushi chefs continue to come to this market to buy for business purposes. The general public can also capitalize on the outstanding selections favored by market professionals.