Wondering what to do on your trip to Japan? Discover the best sights and things to do as recommended by the locals.    
Sightseeing
Kaneiji(寛永寺)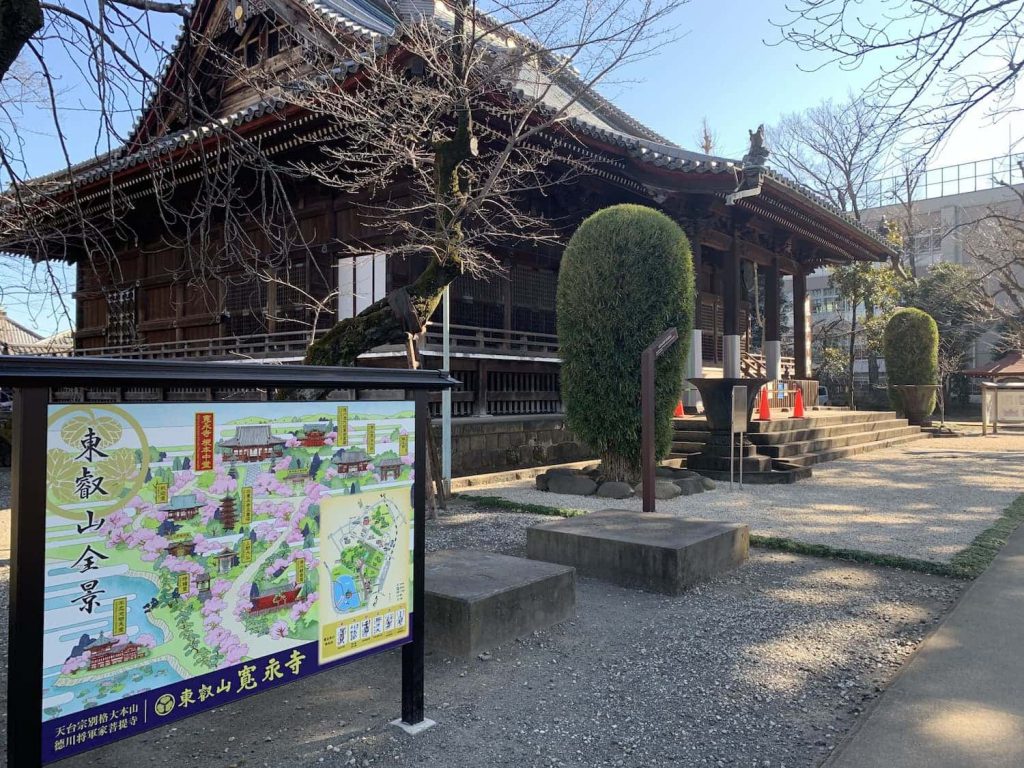 Founded in 1625 by a monk named Tenkai, this temple belongs to the Tendai sect of Buddhism. It was the family temple of the Tokugawa family and six shoguns. Tsunayoshi Tokugawa and Yoshimune Tokugawa, are buried here. At its peak, the temple had a vast territory that included the present-day Ueno Park.
Address: 1-14-11 Ueno Sakuragi, Taito-ku, Tokyo
Phone: +81-3-3821-4440
Official Website: kaneiji.jp
Ueno Toshogu Shrine(上野東照宮)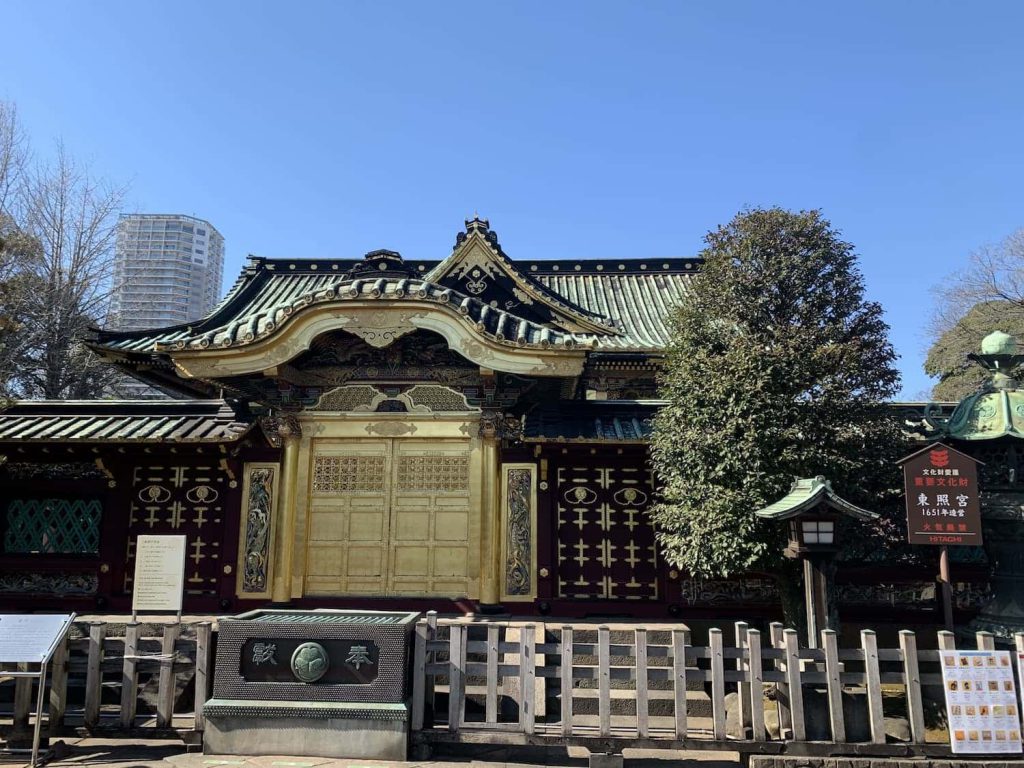 Toshogu Shrine was built in 1627 in accordance with Ieyasu Tokugawa's will and is dedicated to his spirit. In addition to Ieyasu Tokugawa (1543-1616), the founder of the dynasty, it enshrines Yoshimune Tokugawa and Yoshinobu Tokugawa, the last shogun of the Tokugawa Shogunate. The current shrine is lavishly decorated with gold foils and, thus, is called "shrine of gold." Not surprisingly, the shrine has been designated a Cultural Property of Japan.
Museum
National Museum of Western Art(国立西洋美術館)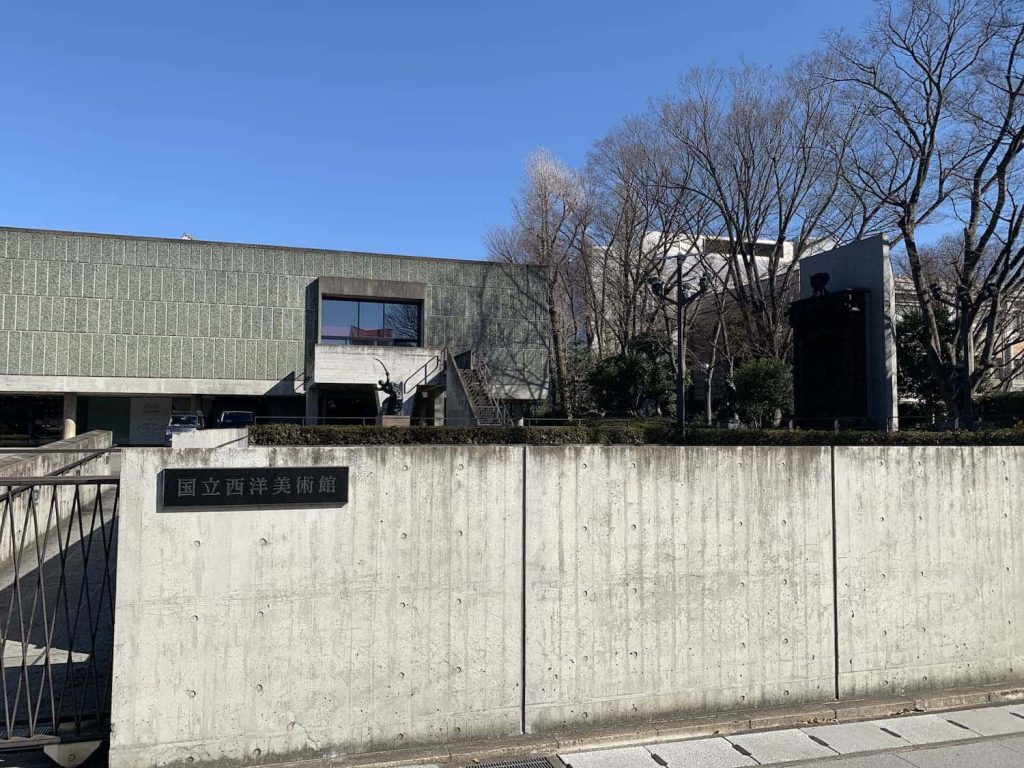 The National Museum of Western Art houses the Matsukata Collection of impressionist paintings and Rodin sculptures as well as other outstanding examples of Western art. Designed by Le Corbusier (1887-1965), a leading French architect, the museum was a gift of the French government.
Address: 7-7 Ueno Koen, Taito-ku, Tokyo
Phone: +81-3-5777-8600
Hours: 9:30 – 17:30
Closed On: Mondays
Official Website: https://www.nmwa.go.jp/en/
National Museum of Nature and Science(国立科学博物館)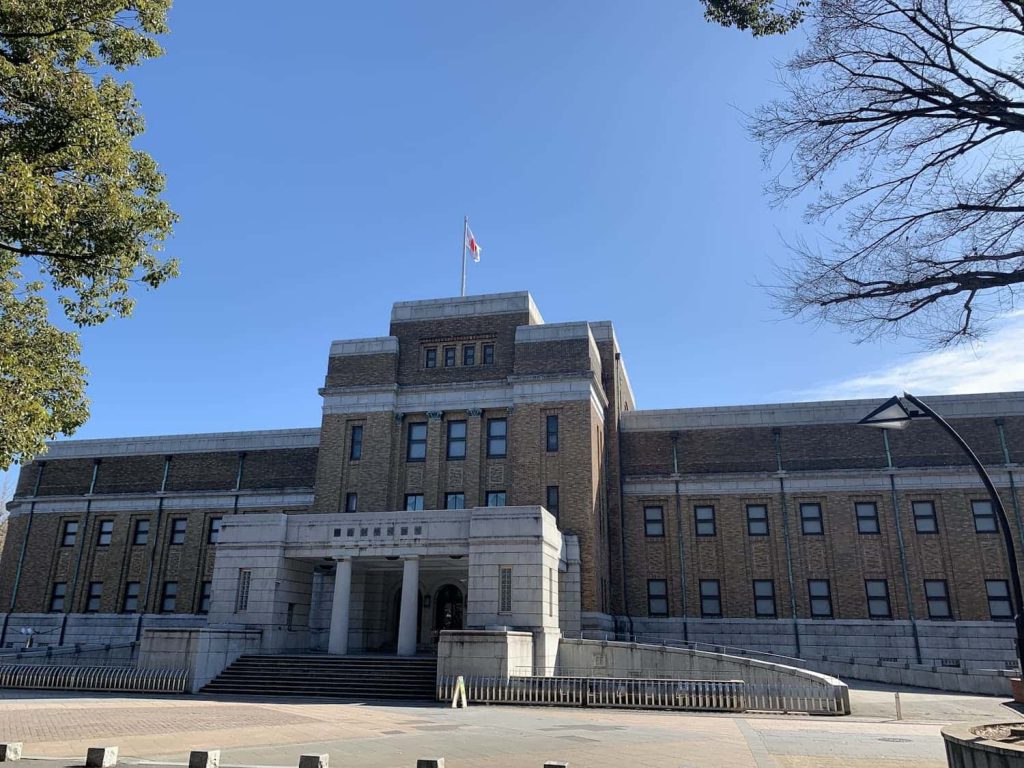 Founded in 1877, the National Museum of Nature and Science is one of the oldest museums in Japan and the only comprehensive science museum. The museum is a world center for research on natural history and the history of science and technology. The museum is engaged in research, collection, storage of specimens, and educational support activities. It houses a valuable collection of some 3.7 million items. It provides many interactive learning opportunities.
Tokyo National Museum(東京国立博物館)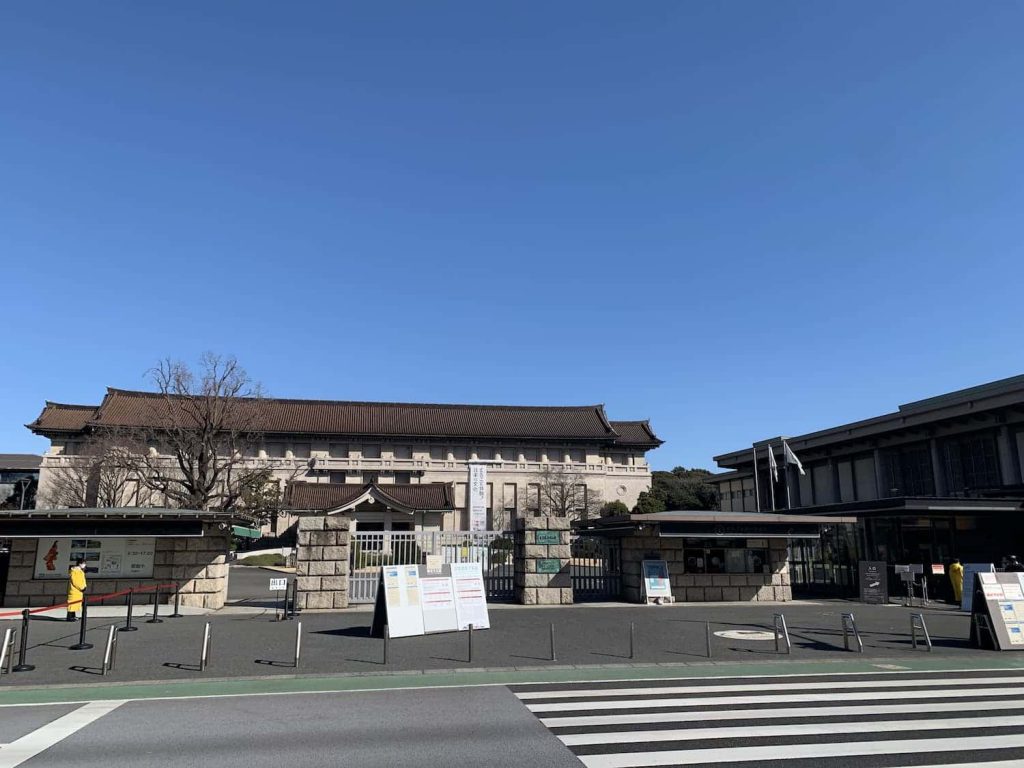 The Tokyo National Museum, the oldest of Japan's national museums and the largest of its art museums, is a comprehensive national museum managed by the National Institute for Cultural Heritage. It collects, preserves, and exhibits cultural properties from Japan and the rest of Asia. It conducts research and educational programs in order to conserve and enhance Japan's cultural properties. It has special focuses on ancient and medieval Japanese art and Asian art along the Silk Road.
Address: 13-9 Ueno Koen, Taito-ku, Tokyo
Phone: +81-3-5777-8600
Hours: 9:30 – 17:00
Closed On: Mondays
Official Website: https://www.tnm.jp/?lang=en
Tokyo Metropolitan Art Museum(東京都美術館)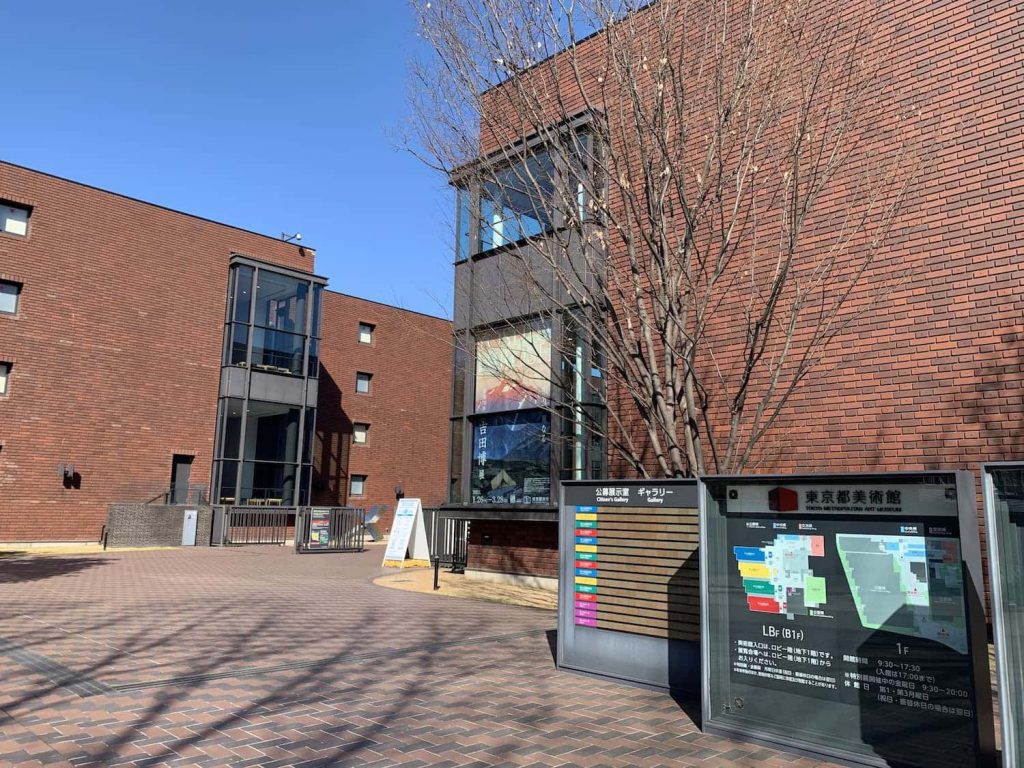 Since its opening in 1926 as Japan's first public art museum, the Tokyo Metropolitan Art Museum has been a major venue for the presentation of contemporary art. Affectionately known as the "Ueno Museum of Art," its primary mission is to promote art appreciation among Tokyo residents. It serves, however, a much wider audience with special exhibitions including those of both major Japanese and foreign artists.
Address: 8-36 Ueno Koen, Taito-ku, Tokyo
Phone: +81-3-3823-6921
Hours: 9:30 – 17:30
Closed On: Every first and third Monday
Official Website: https://www.tobikan.jp/en/
Shitamachi Museum(下町風俗資料館)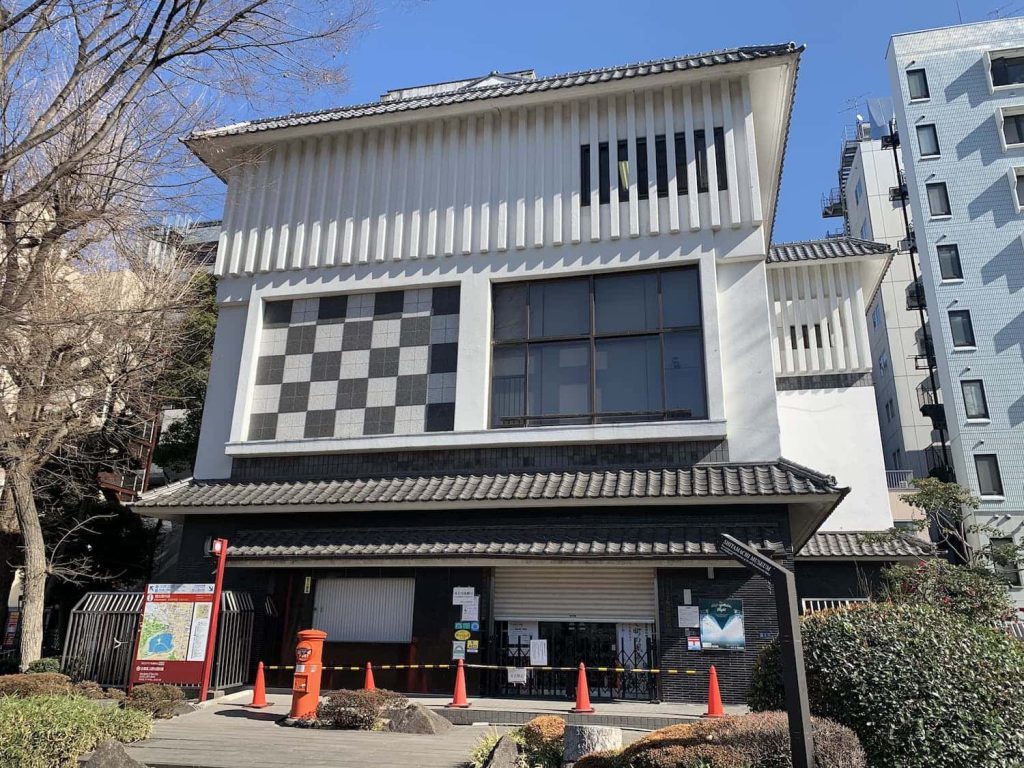 The museum was established to convey the life and culture of the shitamachi (old downtown Tokyo) in the Meiji, Taisho, and Showa eras. Shitamachi (literally "down-town") originally referred to an area near the old Edo Castle where the common people lived. In the Japanese context, it refers to the lowlands of what is now Taito Ward. Shitamachi was the traditional home of artisans and merchants. The museum features displays and demonstrations of life in the shitamachi. There are, for example, life-size exhibits of actual housing and demonstrations of traditional handicrafts.
Entertainment
Tokyo Bunka Kaikan(東京文化会館)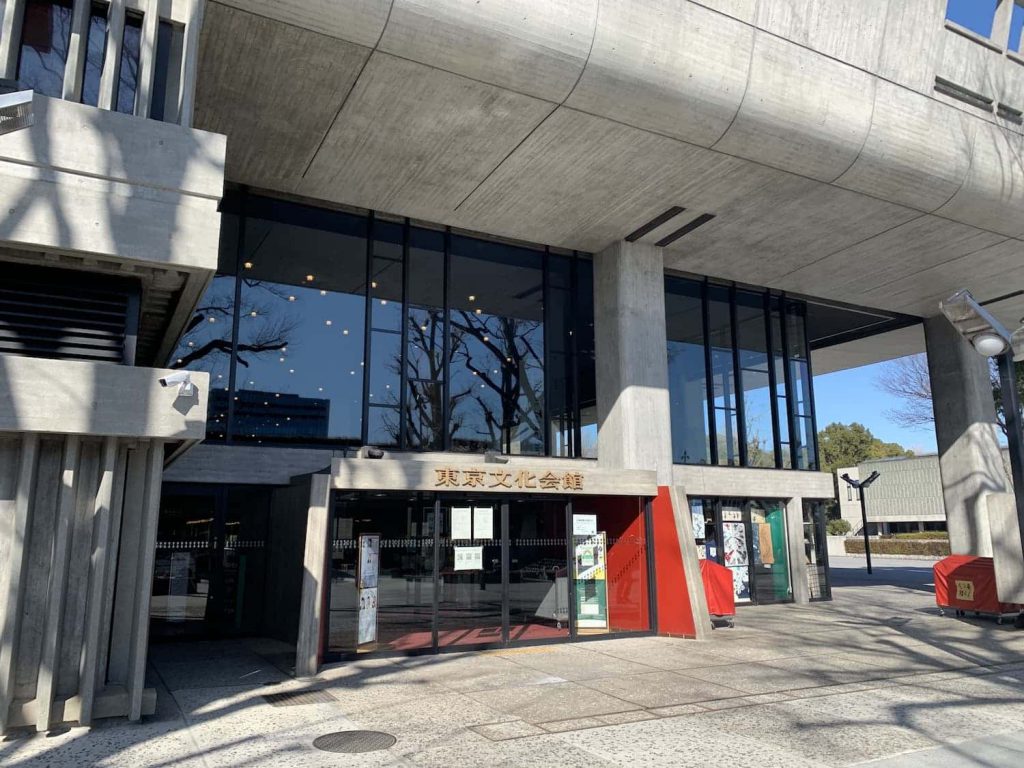 Tokyo Bunka Kaikan is a full-scale music hall for opera and ballet. Opened in April 1961 in commemoration of the 500th anniversary of Tokyo, the hall is owned and operated by the Tokyo Metropolitan Government. The main hall, hosts performances of world-famous artists, and is famous for its "miraculous" acoustics.
Ueno Zoo(上野動物園)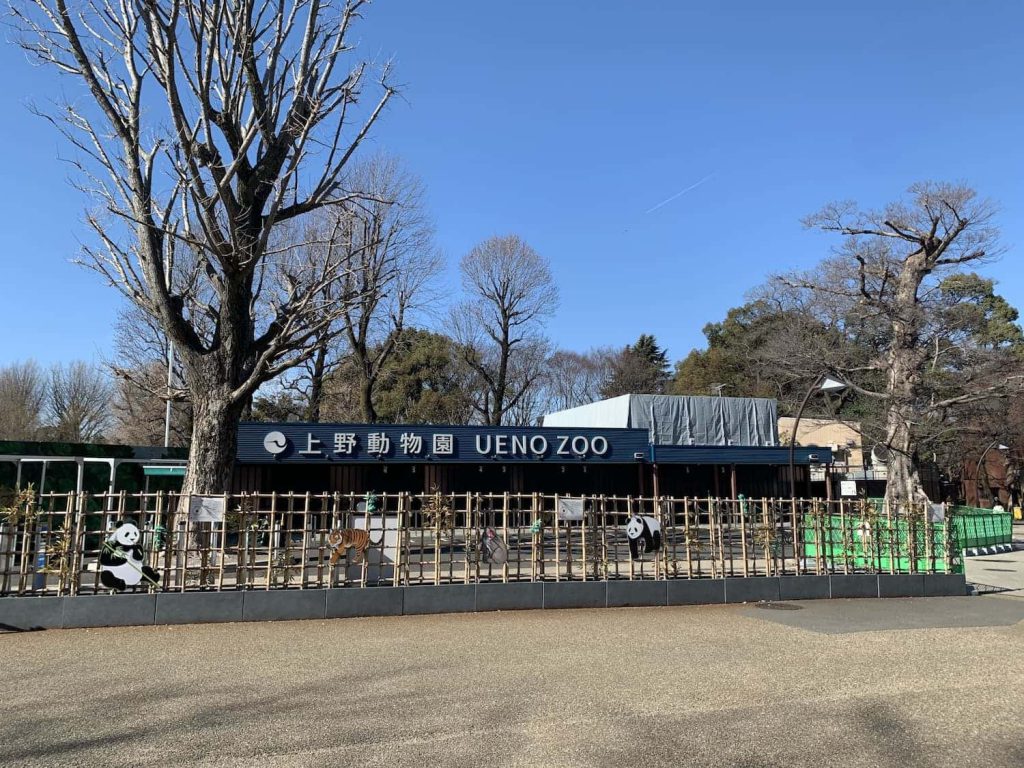 Ueno Zoological Gardens or, simply, Ueno Zoo, was established in 1882 as part of Japan's Meiji Era modernization effort. It is the oldest and largest zoo in Japan. It is a world-class zoo housing more than 500 species, including rare ones, and over 5000 animals from all over the world. The animals live in some 63 exhibit areas that approximate conditions of their native habitats. The biggest attractions are the large animal exhibits, but the zoo has many exhibits of smaller animals including those in the Children's Zoo and petting area. The zoo has received world-wide recognition for its success in breeding giant pandas.
Park
Shinobazu Pond(不忍池)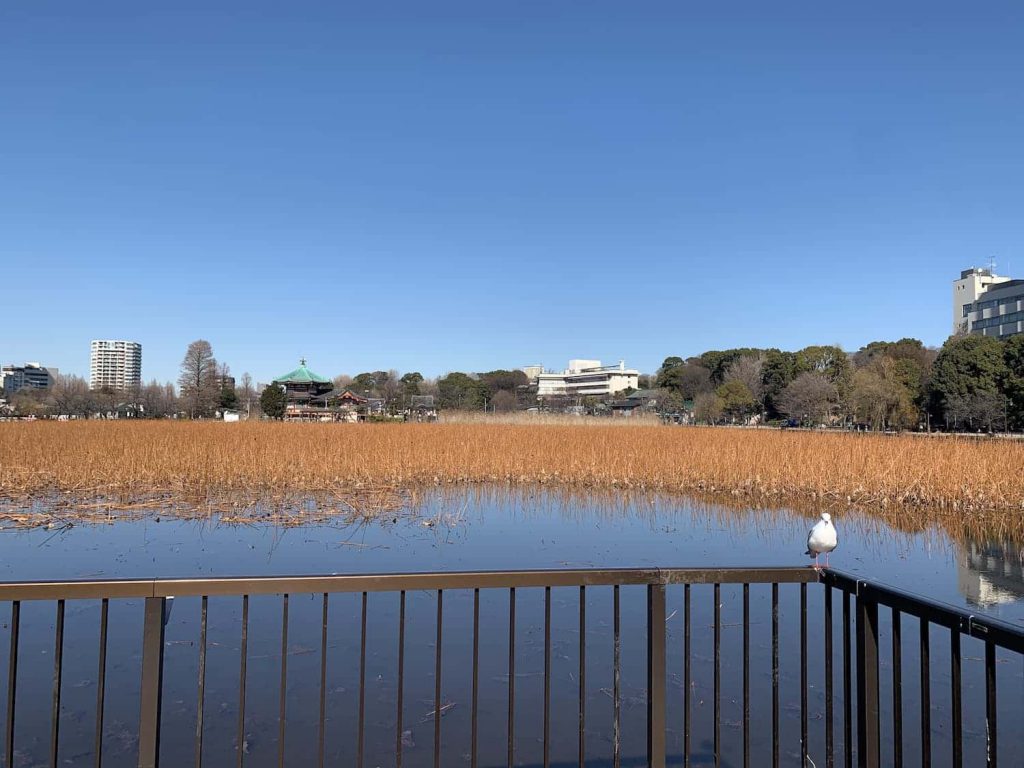 Shinobazu Pond, known as the guardian god of longevity, is located in the center of Ueno Park. With a circumference of roughly two kilometers, this large natural pond is divided into three sections: the duck, lotus, and boat areas. The pond is especially appealing in the summer when its beautiful lotuses are in full bloom. It is also well known for its rental boats. These come in three varieties: row boats, pedal boats, and swan boats.
Address: 5-20 Ueno Koen, Taito-ku, Tokyo
Food & Drink
Ameya Yokocho Market(アメ横商店街)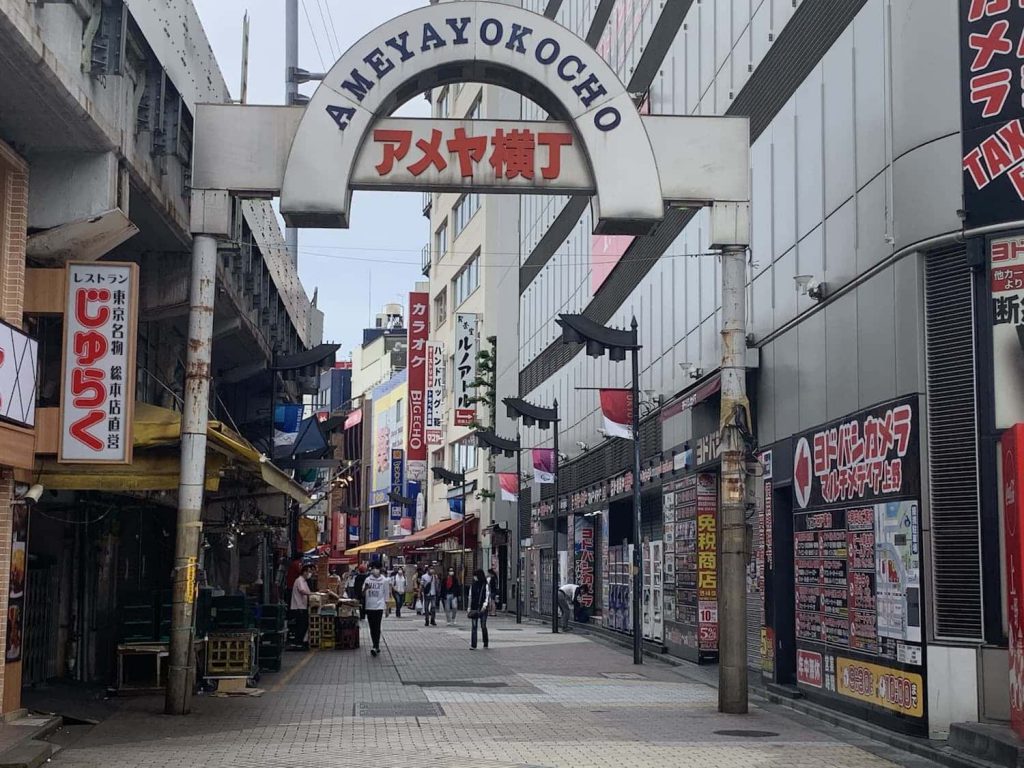 Ameya Yokocho Market, or Ameyoko, is a shopping street that stretches from JR Ueno Station to Okachimachi Station. It has roots in the black market of Tokyo after World War II. Every day is filled with the energy of a festival. It's a popular tourist attraction which can be enjoyed without necessarily buying anything. Various shops, such as those selling fresh food, clothing, cosmetics, and precious metals, line both sides of the 400-meter-long street. Ameyoko offers a wide variety of unusual items not usually seen in stores, and bargaining is both possible and fun! There are many stores that sell imported goods.
Address: 6−10−7, Ueno, Taito-ku, Tokyo
Official Website (Japanese Only): www.ameyoko.net