Wondering what to do on your trip to Japan? Discover the best sights and things to do as recommended by the locals.    
Sightseeing
Kanda Myojin(神田明神)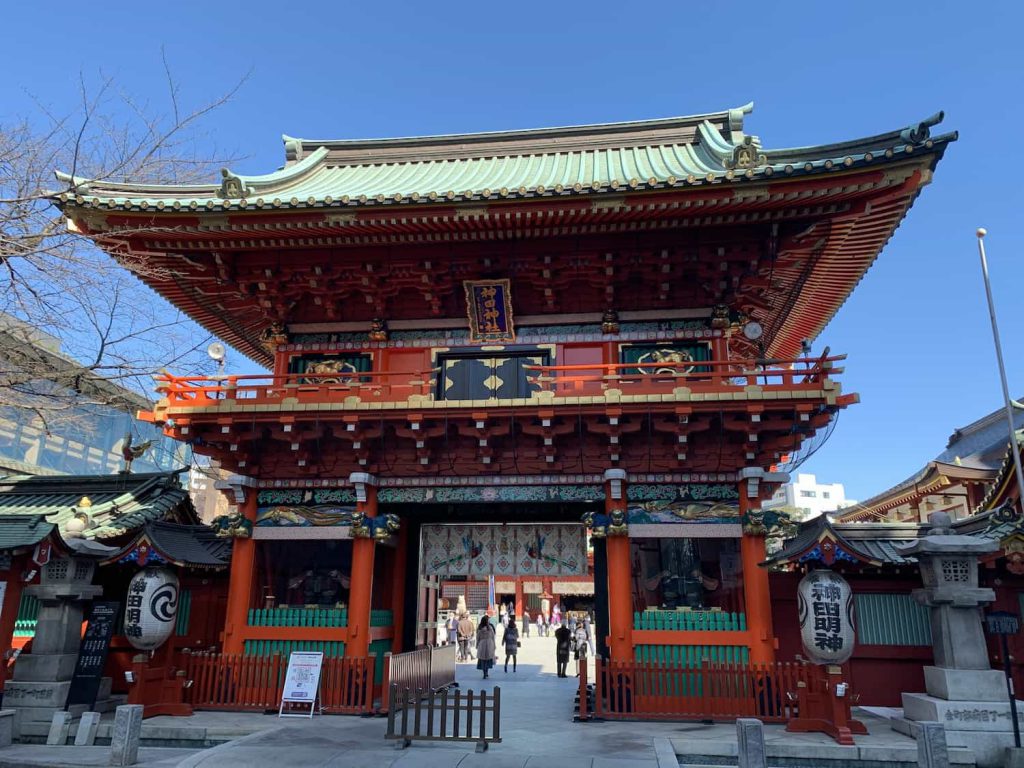 Kanda Myojin is a popular shrine with a history of nearly 1,300 years going back to its patronage by Tokugawa shoguns. The shrine houses the tutelary deity for the association of 108 Tokyo districts including Otemachi, Marunouchi, Kanda, Nihombashi, Akihabara and Tsukiji. It is believed to bring luck in business, family, and marriage. The shrine's store has a strong connection with neighboring Akihabara and, while retaining its traditions, it also sells anime-themed ema (votive tablets). The shrine sponsors the Kanda Festival, one of Japan's three major festivals along with Kyoto's Gion Festival and Osaka's Tenjin Festival.
Shopping
Akihabara Denki Gai(秋葉原電気街)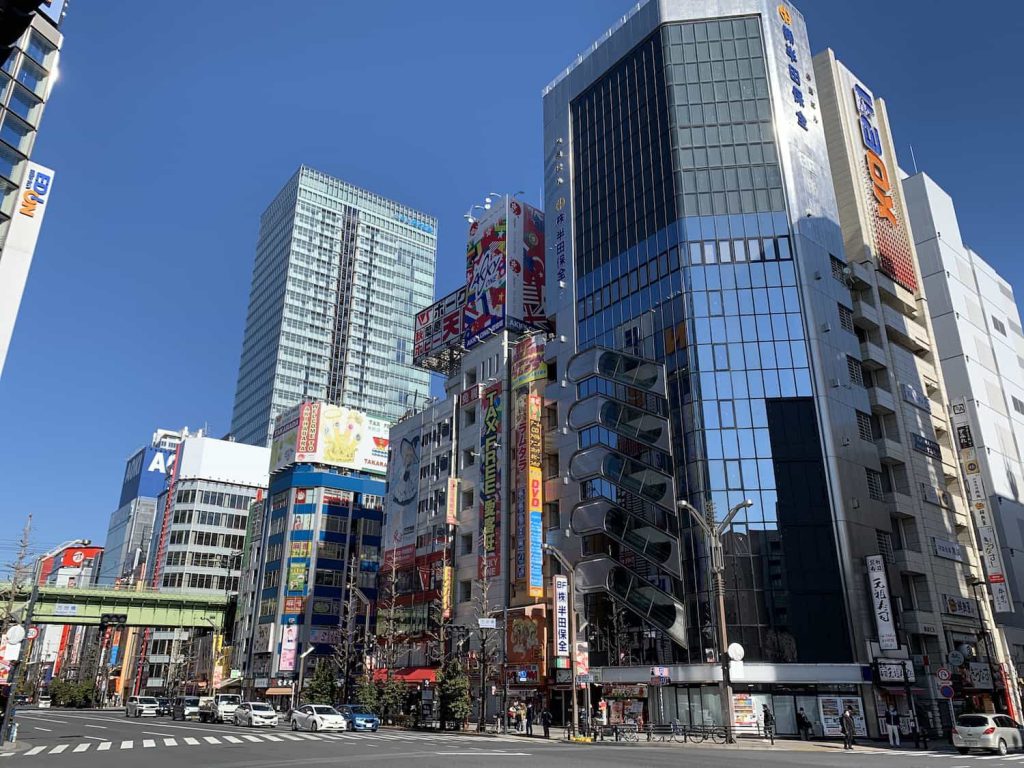 Akihabara Denki Gai (translated as Akihabara Electric Town) refers to an immensely popular Tokyo district that deals in a myriad of electronics-related products such as home appliances, computers, audio equipment, semiconductors and much more. There are currently about 500 shops lined up in Chuo Dori, a main street that runs through the town. Chuo Dori becomes a pedestrian paradise ever Sunday from 13:00 to 18:00. About 30 million people visit Akihabara annually and the number of foreigners alone reaches 3 million.
Official Website: https://akiba.or.jp/
Yodobashi Camera Multimedia Akiba(ヨドバシカメラAkiba )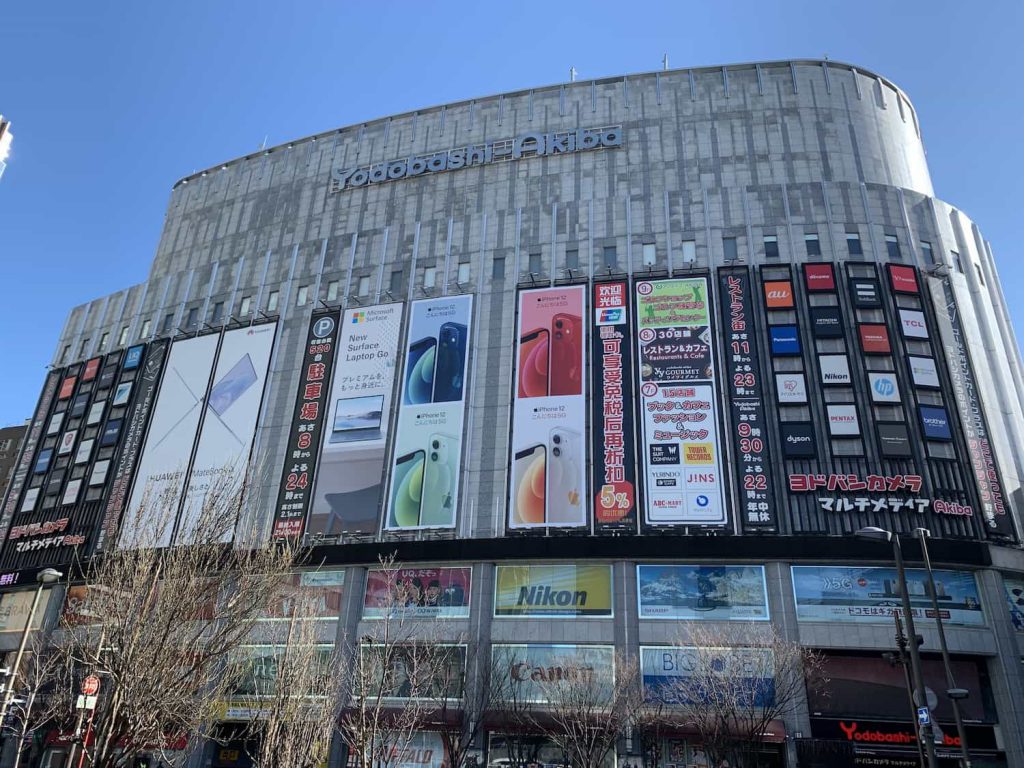 Yodobashi Camera is one of Japan's leading electronics retailers. Although Yodobashi Camera's main store is located in Shinjuku, the Akiba branch is considered its flagship store since it boasts nine of the largest sales floors in Japan. From the 1st to 6th floor, you will find a wide variety of products including computers, cameras, audio/visual equipment, kitchen appliances, home appliances, musical instruments, bicycles, games, plastic models, figurines and radios. On the top three floors, one finds a popular driving range, batting cages and restaurants.
Akihabara Radio Kaikan(ラジオ会館)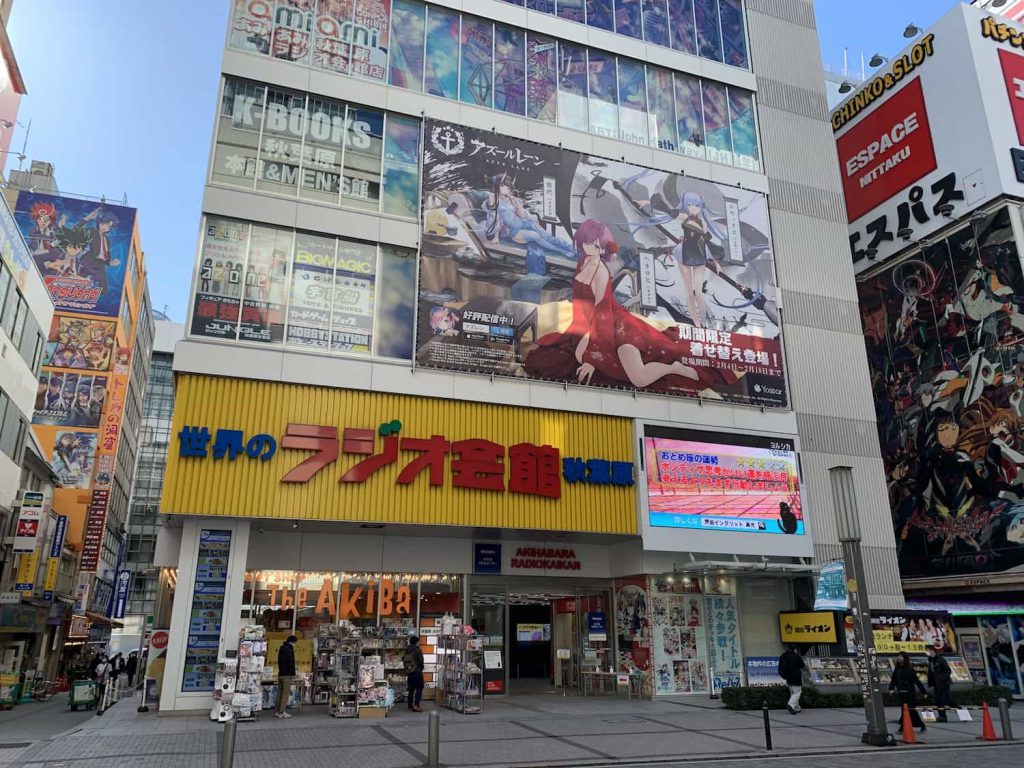 Located in front of JR Akihabara station's Electric Town exit, Akihabara Radio Kaikan houses stores selling electronic and cultural goods of all sorts. It is particularly popular with both tech and anime fans. Originally opened in 1950 as a two-story wooden structure, it was demolished in 2011 and reopened in 2014 as a 10-story commercial building. Housed inside the many shops are electronic parts, computers, audio devices, security cameras, trading cards, figurines, dolls, plastic models and much more.
Akihabara Gachapon Kaikan(秋葉原ガチャポン会館)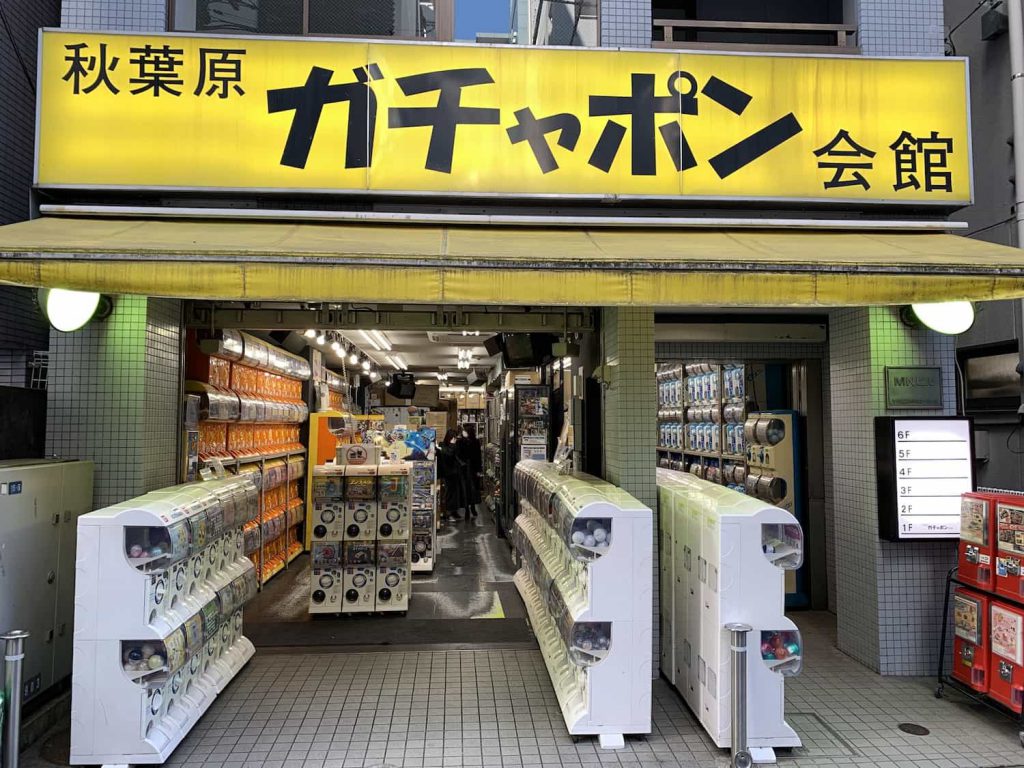 Akihabara Gachapon Kaikan is a specialty store which has about 500 gachapons (capsule toy vending machines). Popular with collectors, the store sorts goods from the rarest to the newest novelties. Some 50 new items arrive each month guaranteeing a constant flow of old and new visitors.
Address: 3-15-5 Sotokanda, Chiyoda-ku, Tokyo
Museum
3331 Arts Chiyoda(アーツ千代田 3331)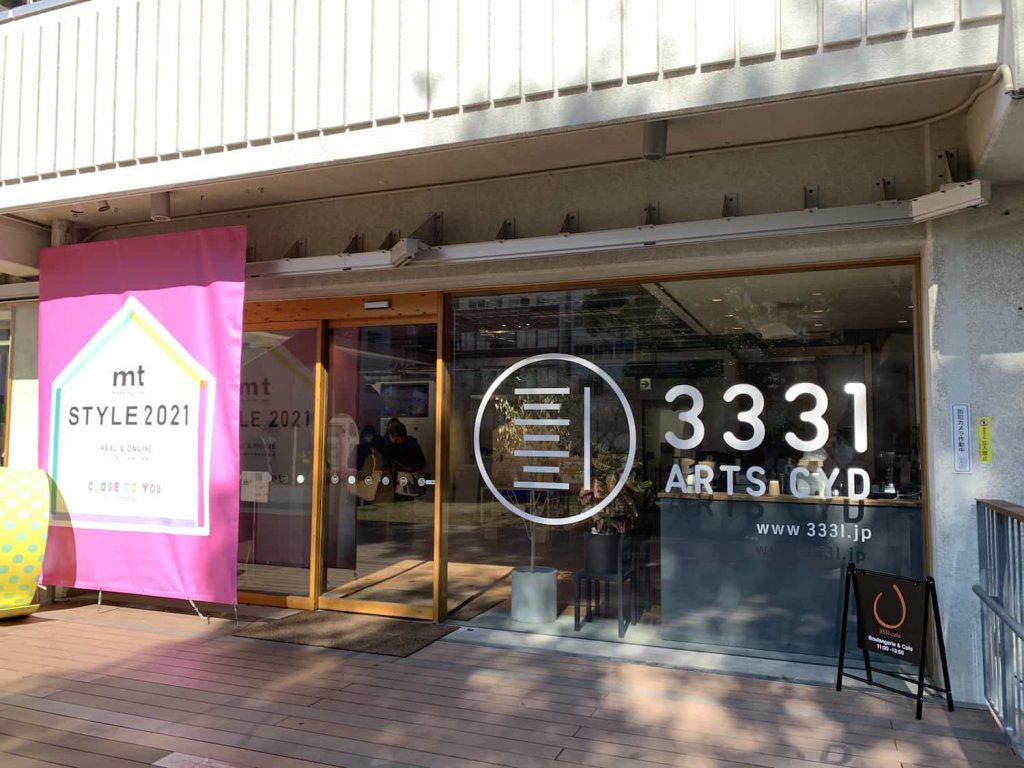 3331 Arts Chiyoda is an art center that organizes various exhibitions and workshops on contemporary art, architecture, and design. The art center resulted from the renovation of the former Rensei Junior High School. The atmosphere provided by the building's historical background is one of its charms. 3331 refers to the 3-3-3-1 rhythm of the Ipponjime (coordinated handclapping ritual), a popular custom that has been handed down from the Edo period as a way of expressing gratitude on festive occasions. The building is used as an art gallery and creative office, as well as a community space with café and shops.
Entertainment
AKB48 Theater(AKB劇場)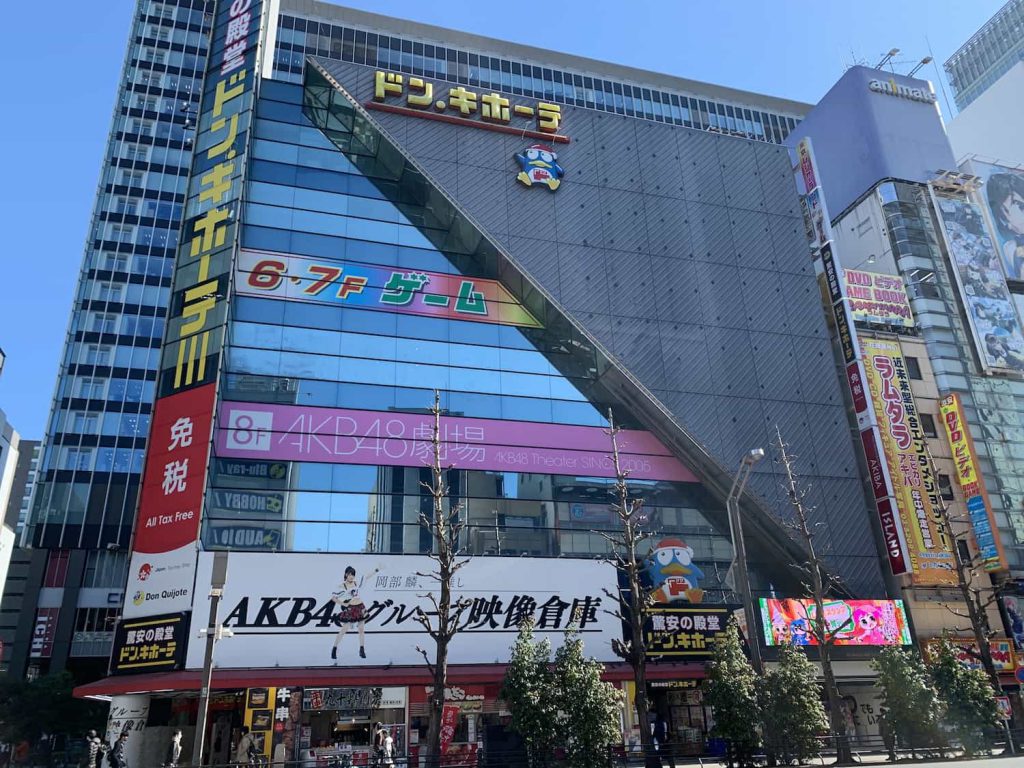 AKB48 Theater is home to AKB48, the J-pop idol group produced by Yasushi Akimoto. It is located on the 8th floor of the Don Quijote Akihabara store facing Chuo Dori. Billed as "idols you can meet," AKB48 is a female idol group consisting of 48 members. With regular turnover, the group continues to be popular with young fans while seasoned performers gain the chance at entertainment careers. The theater has a capacity of 250 people including standing room for 105 people. The stage is very close to the audience which creates the desired bond between idols and fans. AKB48 Theater is still the center of AKB48's activities today.  
Akiba Culture Zone(AkibaカルチャーズZone)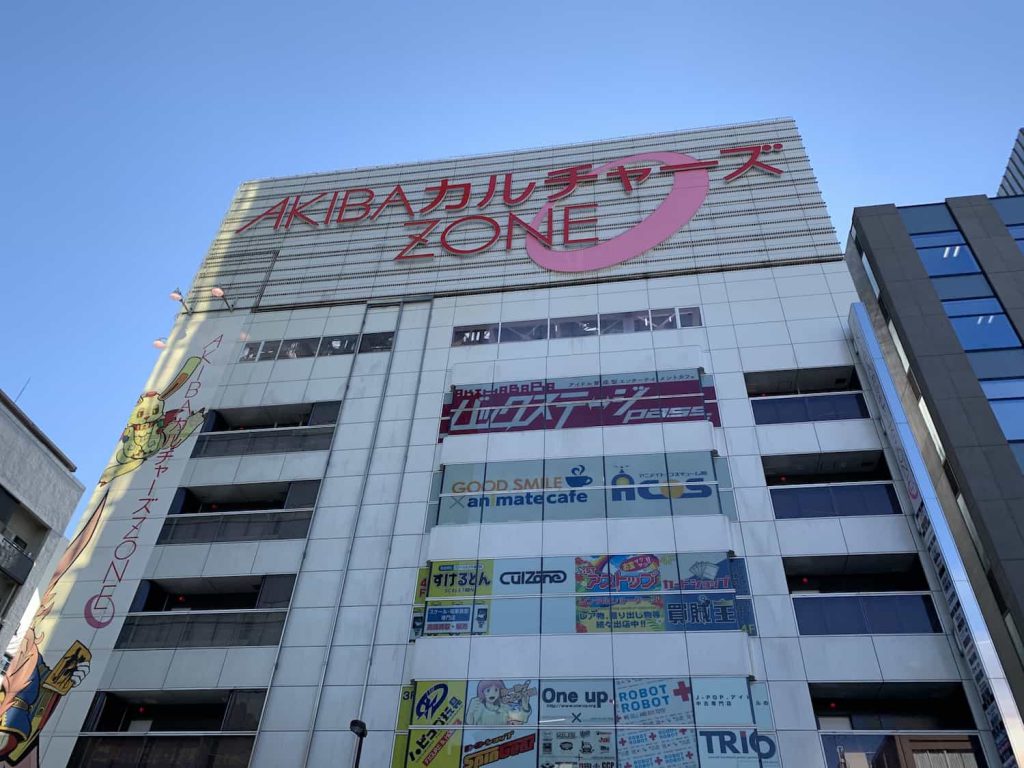 Akiba Culture Zone is a venue for Akiba (abbreviation of Akihabara) culture and a popular hangout for Japanese otaku (geeks) and cosplay fans. Located in the heart of Electric Town, the facility houses variety shops with anime figurines, games, manga, idol goods, clothes, keychains, stationary, anime posters and such. The basement floor is "Akiba Culture Theater" where live performances by idols and voice actors are held. "Akihabara Backstage Pass" on the 6th floor is a cafe based on the concept of " J-pop idols you can meet."
Food & Drink
mAAch ecute Kanda Manseibashi(マーチエキュート神田万世橋)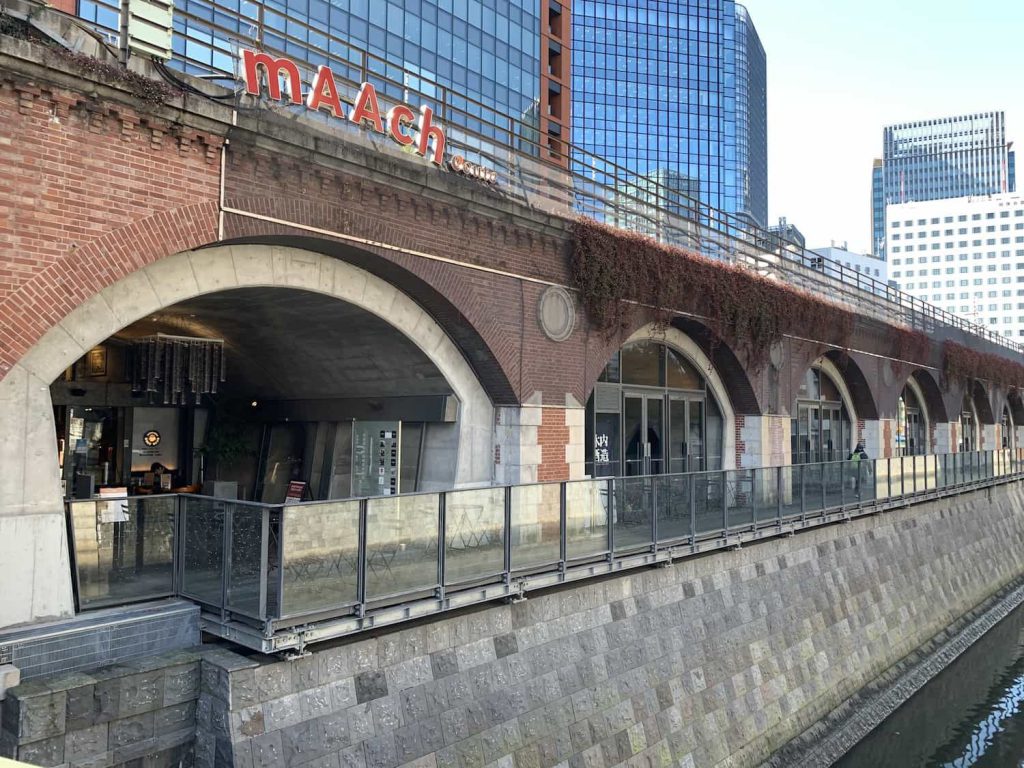 mAAch ecute Kanda Manseibashi is a commercial facility managed by JR East Station Retailing. The facility has restaurants, cafes, a craft beer store, and miscellaneous shops. The complex was renovated from the railway ruins of the former Manseibashi station, which opened in 1912 as the starting and ending point of the Chuo Line. Manseibashi station was closed down in 1943 but the structure has been preserved. In September 2013, after almost 100 years, it was revived as a gathering place for people. A simple structure with minimal alteration, it retains the beautiful arch space of the original brick viaduct. The deck overhangs the Kanda River, which flows right beside it. The rooftop portion, formerly a platform, is an observation space surrounded by glass. Enjoy your organic coffee or craft beer on the deck!