Ueno Station isn't your typical transportation hub; it's the gateway to Tokyo's rich history and culture. Immerse yourself in Japan's essence by exploring Ueno, where ancient traditions and vibrant history come to life.
Stroll through Ueno's meandering streets to encounter centuries-old temples that whisper tales of the past. History enthusiasts and art lovers will discover a treasure trove in the diverse array of Ueno's museums.
Ueno Park, located next to the station, provides a space for relaxation and a surreal cherry blossom experience. Once the site of Kaneiji Temple during the Edo period, it has since become Japan's first national park. Explore the serene temples, shrines, and monuments, all reminiscent of Kaneiji Temple's grandeur.
Ueno's cultural offerings extend beyond the park, boasting museums like the Tokyo National Museum and the National Museum of Western Art. To the south of Ueno Station, Ameyoko Shopping Street bustles with culinary delights and traditional Japanese candies.
Ueno Station is more than a mere transport hub; it's your portal to Japan's timelessness, where history, traditions, and modern life harmoniously coexist, inviting you to immerse yourself in the heart and soul of this captivating nation.
Kaneiji(寛永寺)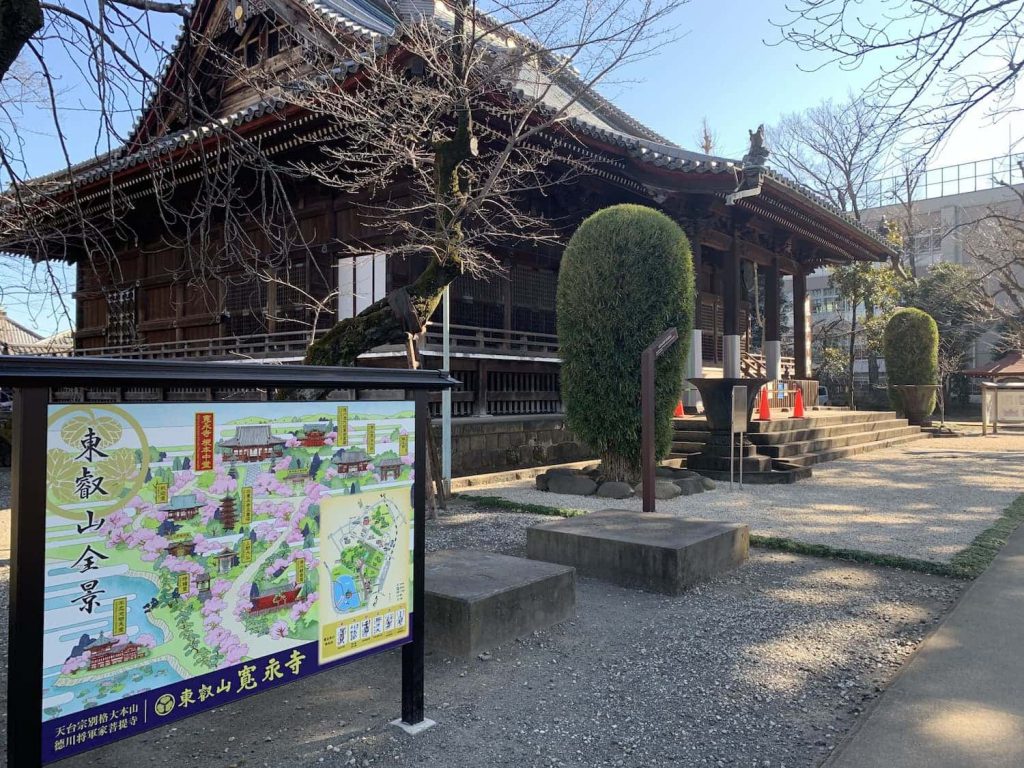 In the heart of Tokyo, a temple with a rich history founded in 1625. It belongs to the Tendai sect of Buddhism and has been the family temple of the Tokugawa family, which produced six shoguns. Notable shoguns Tsunayoshi Tokugawa and Yoshimune Tokugawa rest here.
The temple's extensive past includes a vast territory that later became Ueno Park. Walking through its grounds, you can sense the echoes of history, and the temple stands as a living monument to Japan's rich heritage. This hidden gem intertwines threads of faith, power, and tradition, drawing pilgrims and history enthusiasts to explore its mystique.
Ueno Toshogu Shrine(上野東照宮)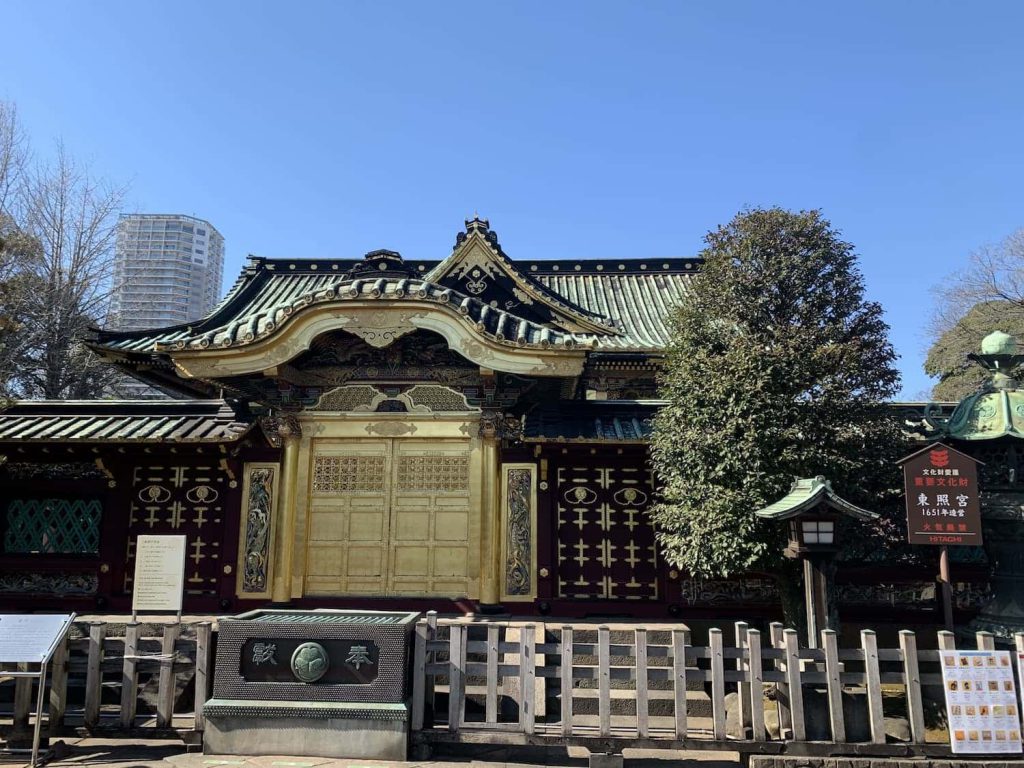 Discover the enchanting Toshogu Shrine, a place where history meets exquisite craftsmanship. Built in 1627, it pays homage to Ieyasu Tokugawa, the visionary founder of the Tokugawa dynasty, along with Yoshimune Tokugawa and Yoshinobu Tokugawa. Adorned in glistening gold foils, it's aptly known as the 'shrine of gold,' a living masterpiece designated as a Cultural Property of Japan. Step into this world, where history, artistry, and the legacies of great leaders come together, inviting you to witness a unique blend of the past and present.
National Museum of Western Art(国立西洋美術館)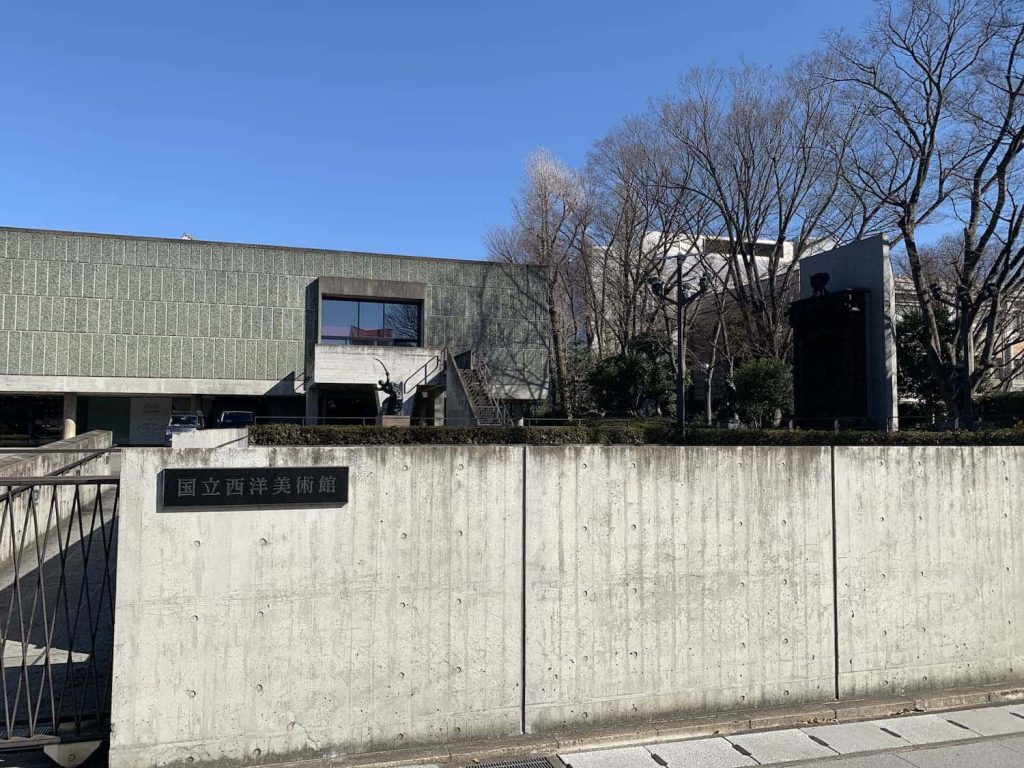 The National Museum of Western Art seamlessly blends East and West with its renowned Matsukata Collection, featuring impressionist masterpieces and Rodin sculptures. Designed by the famous French architect Le Corbusier, the museum symbolizes the deep cultural ties between France and Japan, celebrating the unifying power of art. It's a harmonious blend of history, art, and architecture, inviting all to explore the rich tapestry of Western art.
National Museum of Nature and Science(国立科学博物館)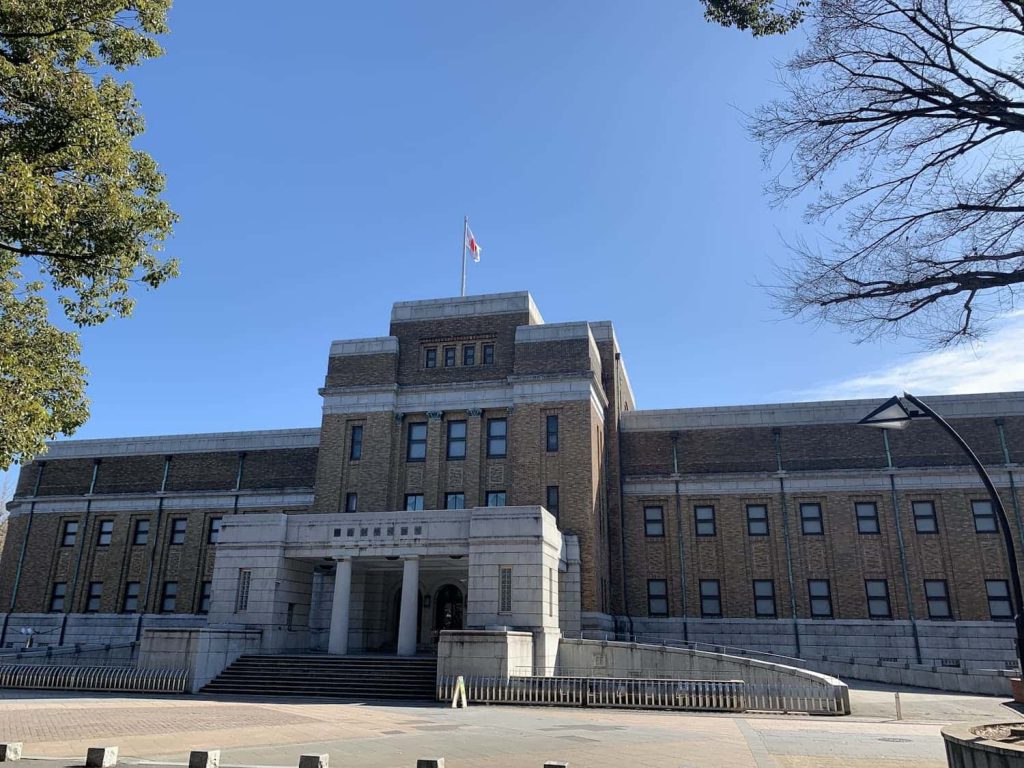 The National Museum of Nature and Science, established in 1877 in Japan, is a comprehensive science museum and a global research hub for natural history and science. With a collection of 3.7 million items, it offers interactive learning experiences, bridging the past, present, and future of science and nature in a vibrant exchange of knowledge. It's a unique journey through Earth's captivating history and Japan's legacy of knowledge and exploration.
Tokyo National Museum(東京国立博物館)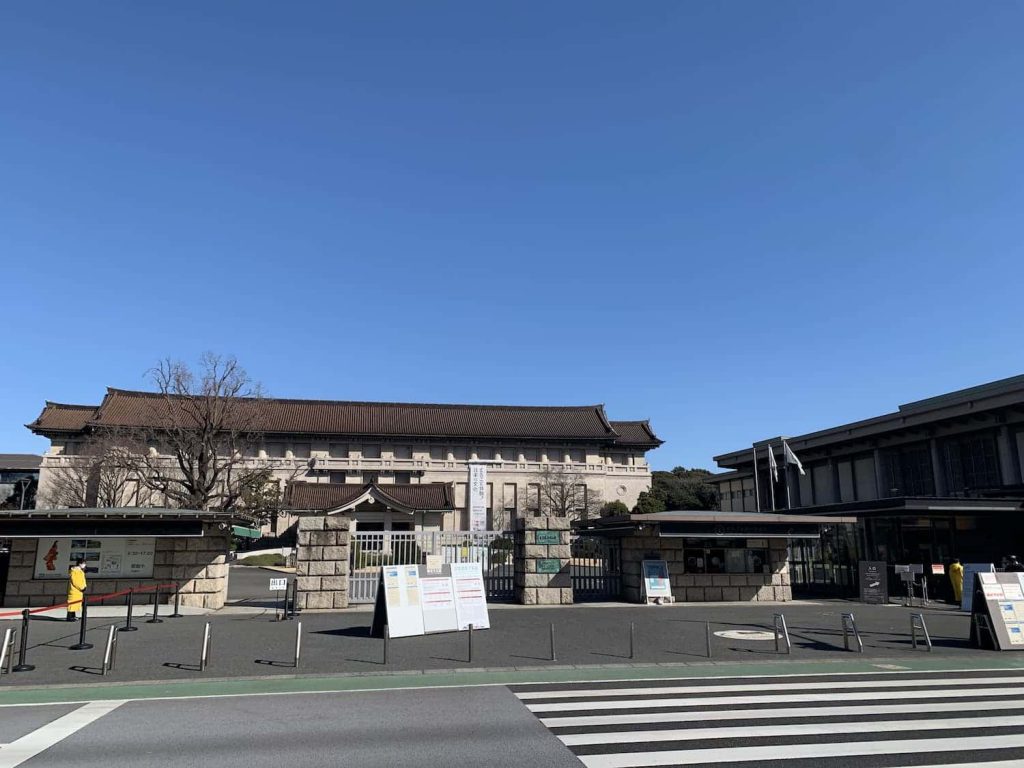 The Tokyo National Museum is Japan's largest art museum, housing a rich tapestry of cultural treasures from Japan and Asia. It serves as a guardian, preserving and showcasing these invaluable relics. Beyond a traditional museum, it's a hub of knowledge and exploration, conducting research and educational programs to breathe new life into Japan's cultural heritage. With a special focus on ancient and medieval Japanese art and the Silk Road's cultural exchange, the museum offers a timeless journey through time and culture, inviting visitors to be part of a grand narrative.
Tokyo Metropolitan Art Museum(東京都美術館)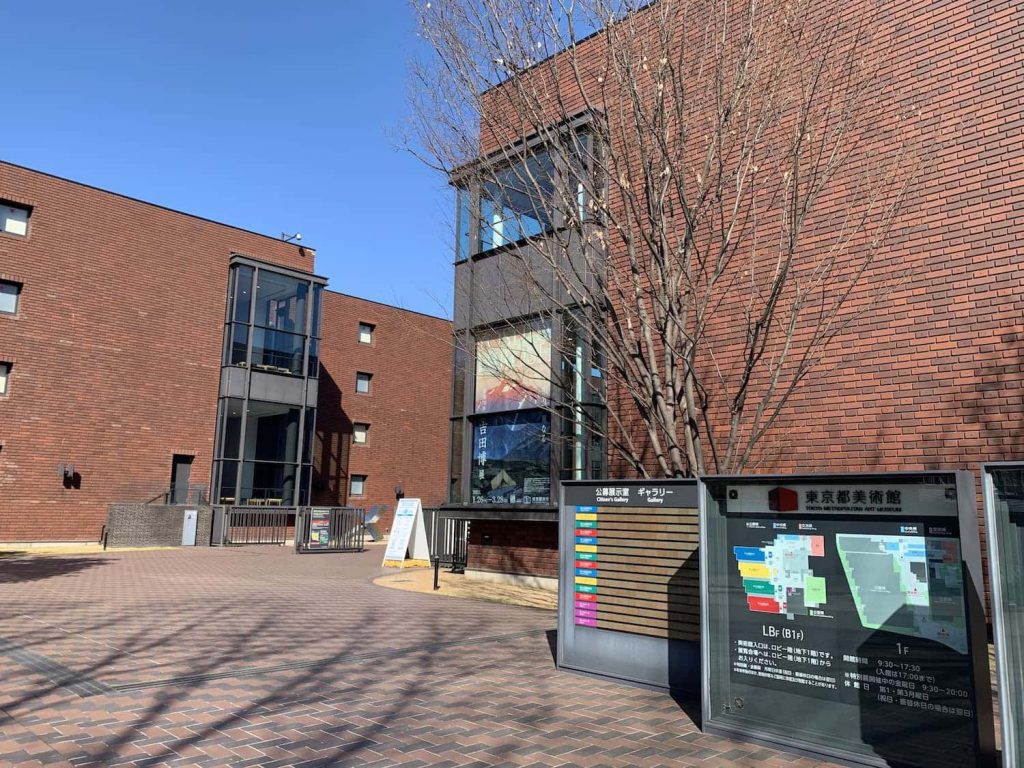 The Tokyo Metropolitan Art Museum, established in 1926, stands as a symbol of artistic expression and appreciation in the heart of Tokyo. Referred to affectionately as the "Ueno Museum of Art," it goes beyond curation, nurturing a profound love for art among Tokyo's residents. Through special exhibitions, it bridges diverse cultures and artistic voices, offering a dynamic canvas that celebrates both timeless masterpieces and avant-garde visions, inviting all to partake in the boundless journey of art.
Shitamachi Museum(下町風俗資料館)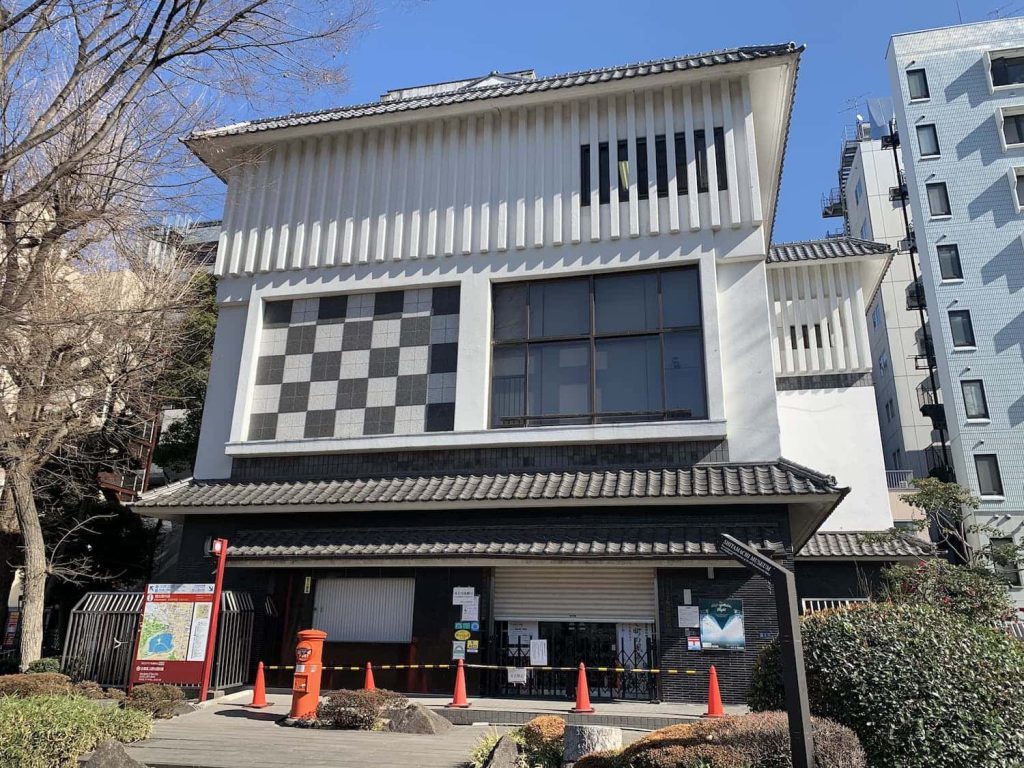 Discover Tokyo's time-traveling gem—the museum that transports you to the Meiji, Taisho, and Showa eras, preserving the essence of the old downtown, or "shitamachi." Originally referring to the area near Edo Castle, it's now the lowlands of Taito Ward, where artisans and merchants thrived. The museum vividly resurrects this history through captivating displays and interactive demonstrations, inviting you on a time-traveling adventure through the spirit and stories of the shitamachi.
Tokyo Bunka Kaikan(東京文化会館)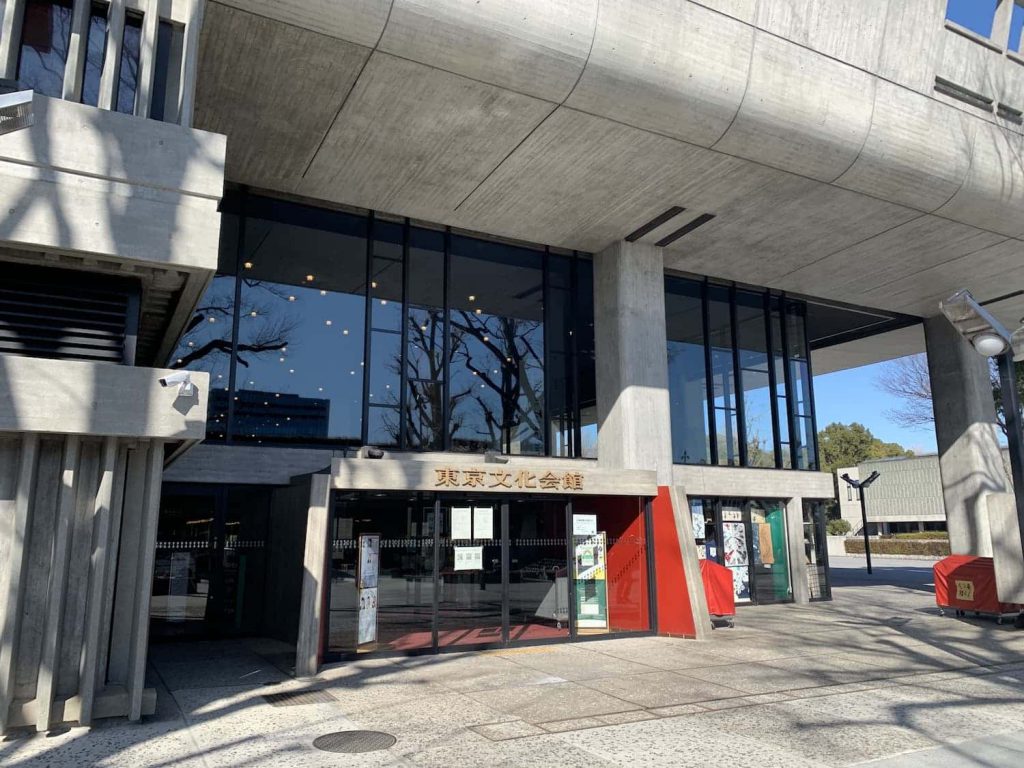 Tokyo Bunka Kaikan, nestled in Tokyo's heart, is more than a music hall; it's a cultural gateway celebrating opera and ballet. Opened in 1961, it's a testament to Tokyo's cultural vibrancy. Operated by the Tokyo Metropolitan Government, its main hall hosts world-renowned artists, famous for its remarkable acoustics. This is a place where music and dance unite, bridging past and future, inviting all to immerse in the universal language of art.
Ueno Zoo(上野動物園)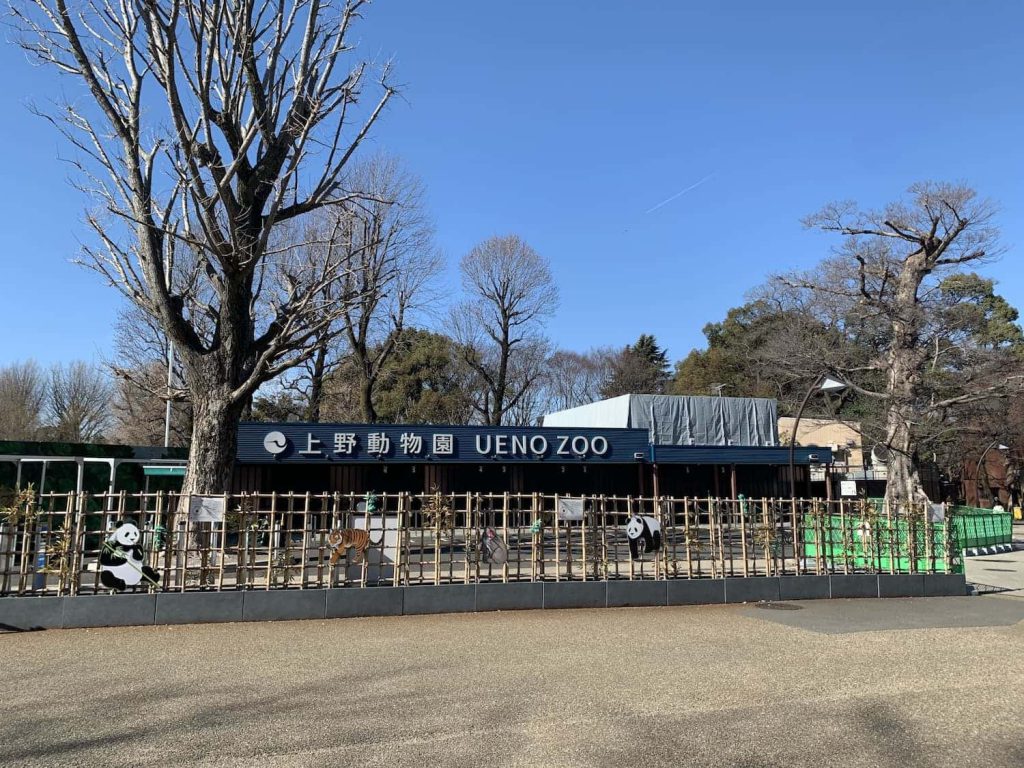 Ueno Zoo in Tokyo, established in 1882, is a cherished wildlife sanctuary where history and nature unite. Home to around 300 species and 3,000 animals, it features iconic creatures like giant pandas, okapi, and Sumatran tigers. Explore enchanting exhibits like the Gorilla and Tiger Forest, the Polar Bear and Seal Sea, and the Elephant Forest.
More than a zoo, Ueno Zoo symbolizes Japan's commitment to conservation and international diplomacy. It has inspired artists and writers and conducts breeding research for various species. The zoo offers events, workshops, and animal feeding sessions, making it an unforgettable experience for all ages. Plan your visit today, connecting with nature from 9:30 a.m. to 5:00 p.m., with admission fees ranging from 200 yen to 600 yen. Ueno Zoo is where Japan's dedication to conservation shines.
Shinobazu Pond(不忍池)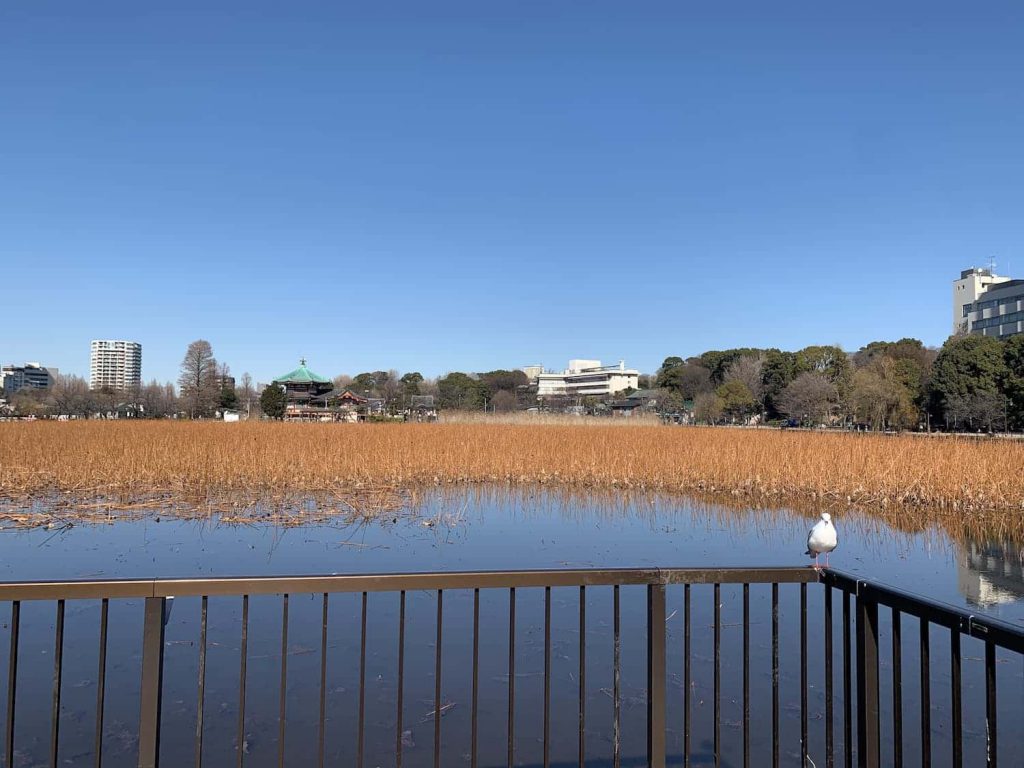 Shinobazu Pond, a tranquil oasis in Tokyo's heart, graces Ueno Park. With a generous two-kilometer circumference, it unveils three distinct sections—the duck area, lotus sanctuary, and boat region. In summer, the pond comes alive with vibrant lotus blooms. Visitors can rent row boats, pedal boats, or swan boats, becoming explorers of this serene water realm. It's a place where time slows, nature's beauty and water's rhythm harmonize, and Shinobazu Pond invites you to journey through Ueno Park's wonders.
Ameya Yokocho Market(アメ横商店街)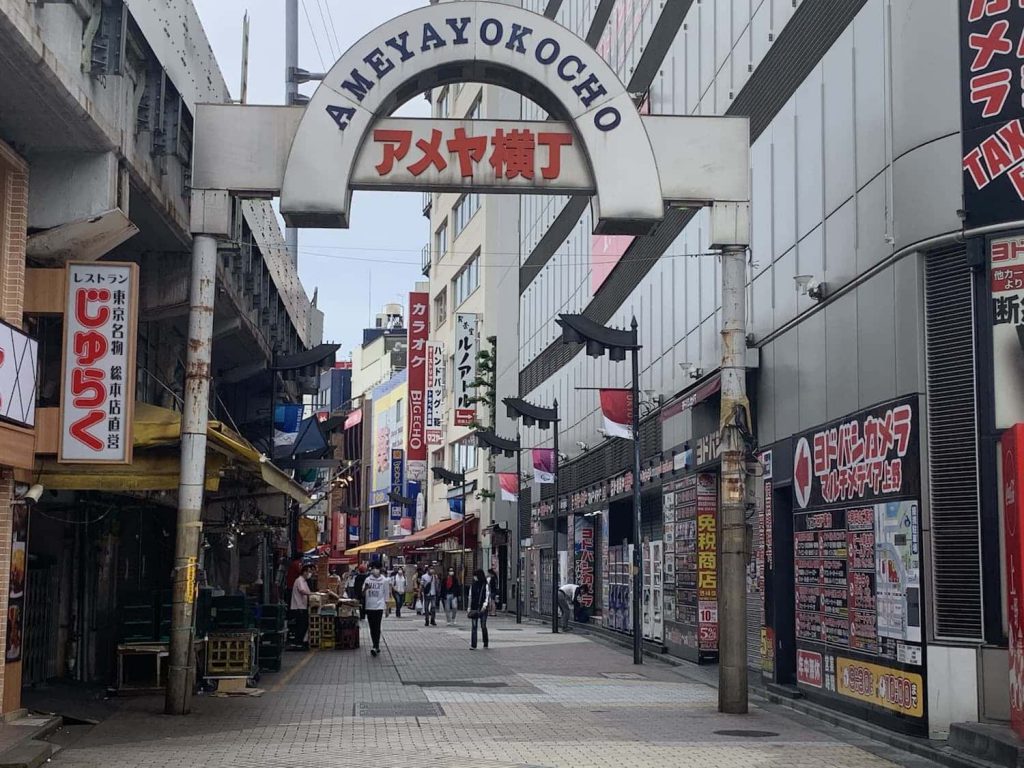 Ameya Yokocho Market, known as Ameyoko, is Tokyo's vibrant soul, extending from JR Ueno Station to Okachimachi Station. Its origins lie in the post-World War II black market, and every day feels like a lively festival. It's more than just a shopping destination; it's an inclusive experience, offering a wide array of goods, with bargaining encouraged. Beyond shopping, Ameyoko is a cultural exploration and a sensory delight, reflecting Tokyo's global spirit and celebrating the essence of human connection.