1: Kameido Gyoza Honten(亀戸餃子 本店)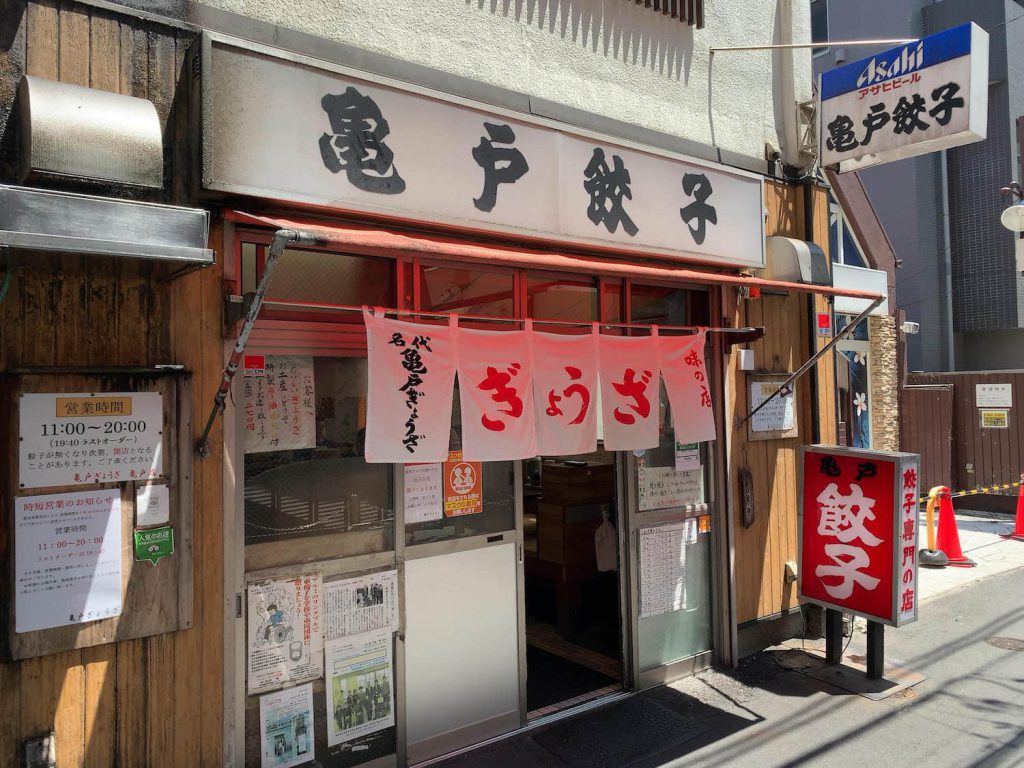 Established in 1955, Kameido Gyoza Honten (main branch) is in a narrow alley in front of JR Kameido Station. The menu is very simple, with only gyoza and drinks. As soon as you take a seat, a plate of gyoza containing five pieces will automatically be served without you having to say anything. The rule is to order at least two plates per person. Crispy gyoza is bite-size pieces that pairs well with a cold beer. As soon as you are about to finish one plate, the second one will follow. If you are satisfied after the second plate, it is advisable to signal that you are finished; otherwise, they might continue serving additional plates. As the counter seating has limited space, please stack the finished plates on top of each other as if you were eating at a conveyor belt sushi restaurant. Your bill will be calculated based on the number of stacked plates.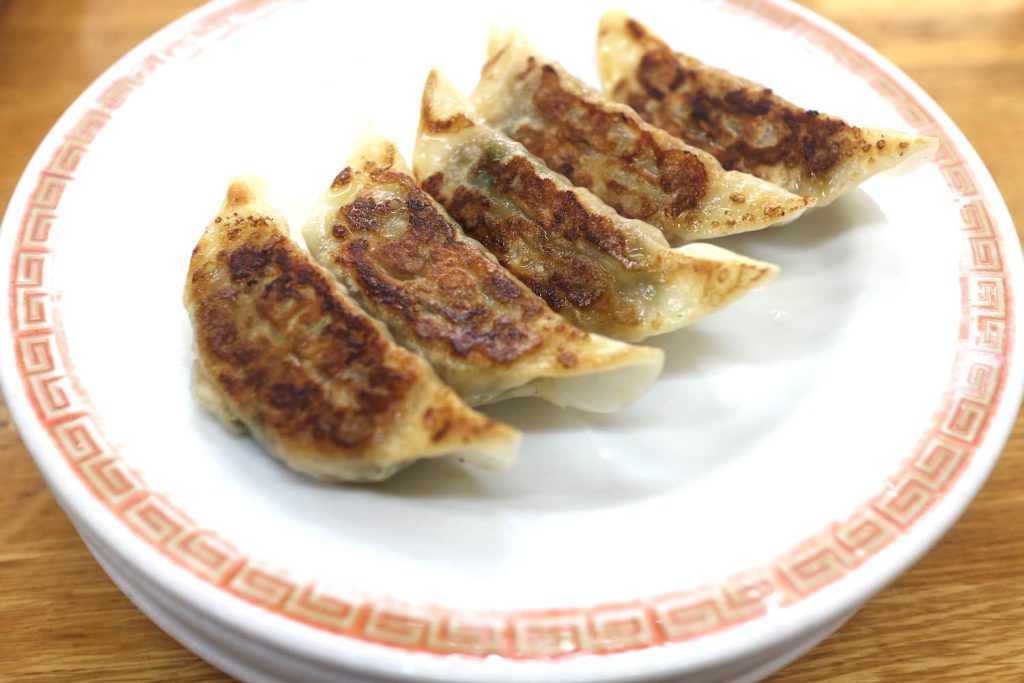 Name: Kameido Gyoza Honten
Address: 5-3-3 Kameido, Koto-ku, Tokyo
Phone: +81-(0)3-3681-8854
Hours: 11:00 – 20:00
Closed On: Open Daily
Number of Seats: 40
Budget: Lunch: – JPY2,000 / Dinner: – JPY2,000
Payment Options: Cash Only
2: Ginza Tenryu Honten(銀座天龍 本店)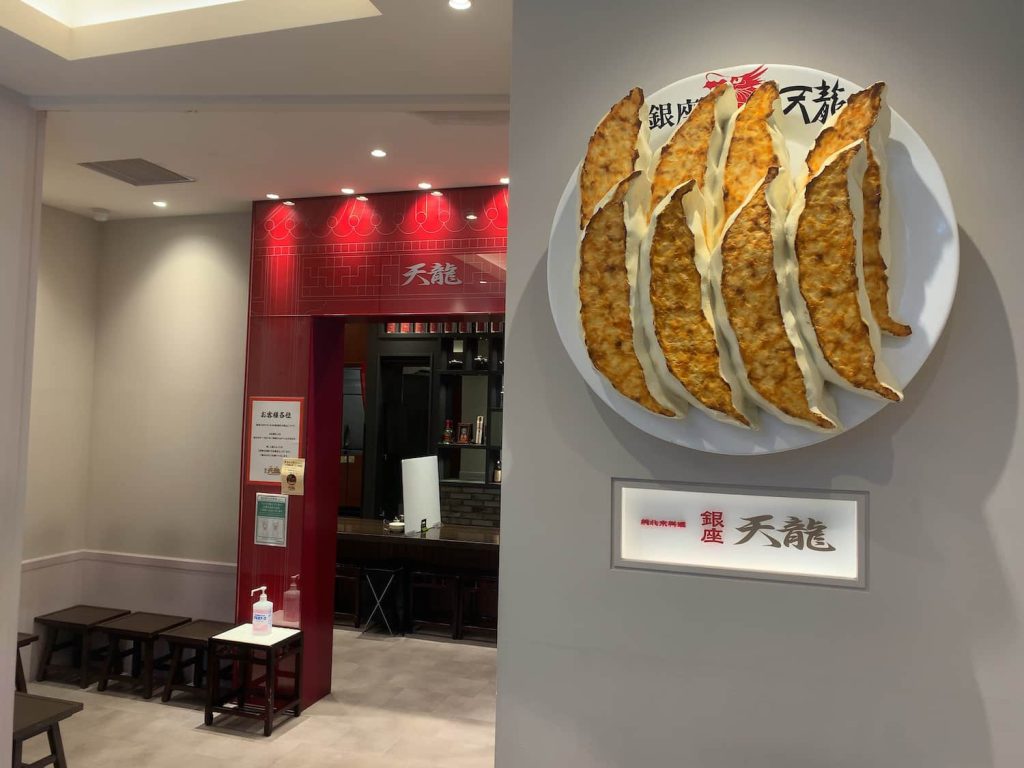 Established in 1949, Ginza Tenryu is a Chinese restaurant that serves traditional Beijing cuisine. Located on the 4th floor of Puzzle Ginza, the restaurant is a 1-minute walk from Exit 5 of Ginza-itchome Station on the Tokyo Metro Yurakucho Line. It is a regular lunch spot for businessmen working in Ginza as well as ladies shopping in Ginza. The spacious interior is stylishly decorated with a red color scheme. The signature dish on the menu is 8 pieces of jumbo-sized Yaki-Gyoza that is about 12 cm long. Fillings consists of fresh Chinese cabbage, ground pork, and green onions wrapped in a thick piece of rolled dough (gyoza wrappers). It is pan-fried while retaining juiciness. The gyoza are well received by many women since they are garlic-free. Ginza Tenryu has three branches in Japan: two in Tokyo (Ikebukuro and Tokyo Skytree) and one in Nagoya.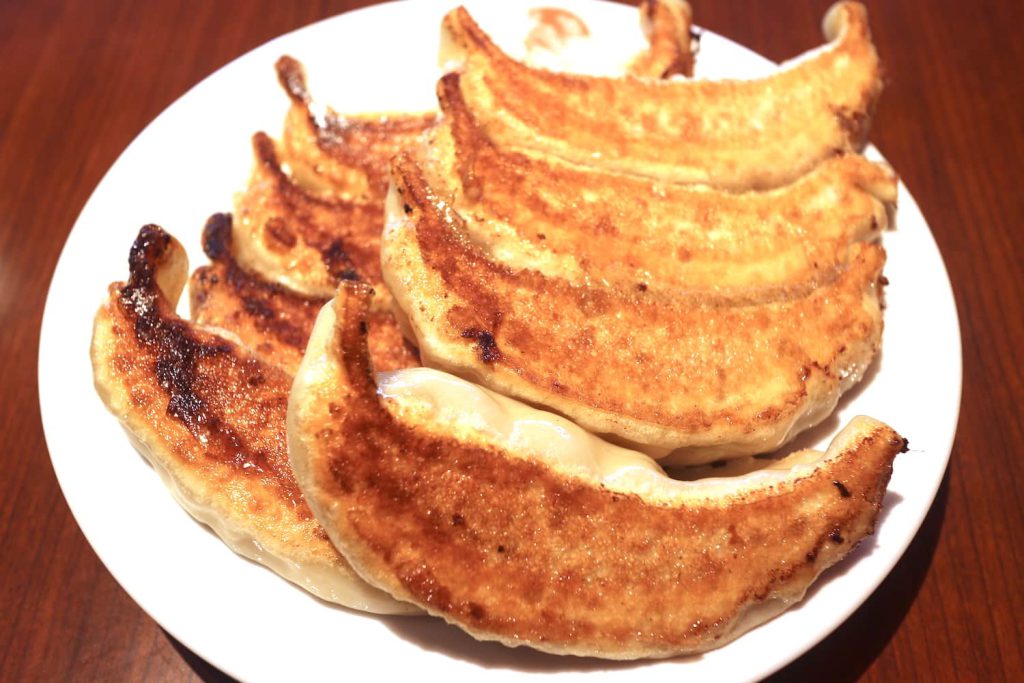 Name: Ginza Tenryu Honten
Address: 2-5-19 Ginza, Chuo-ku, Tokyo
Phone: +81-(0)3-3561-3543
Hours: Monday – Friday 11:00 – 20:00 / Saturday, Sunday and National Holidays 11:30 – 20:00
Closed On: Open Daily
Number of Seats: 94
Budget: Lunch: – JPY1,000 / Dinner: – JPY4,000
Payment Options: Credit Cards Accepted
Official Website (Japanese Only): www.tenryu-ginza.jp
3: Okei(餃子のお店 おけ以)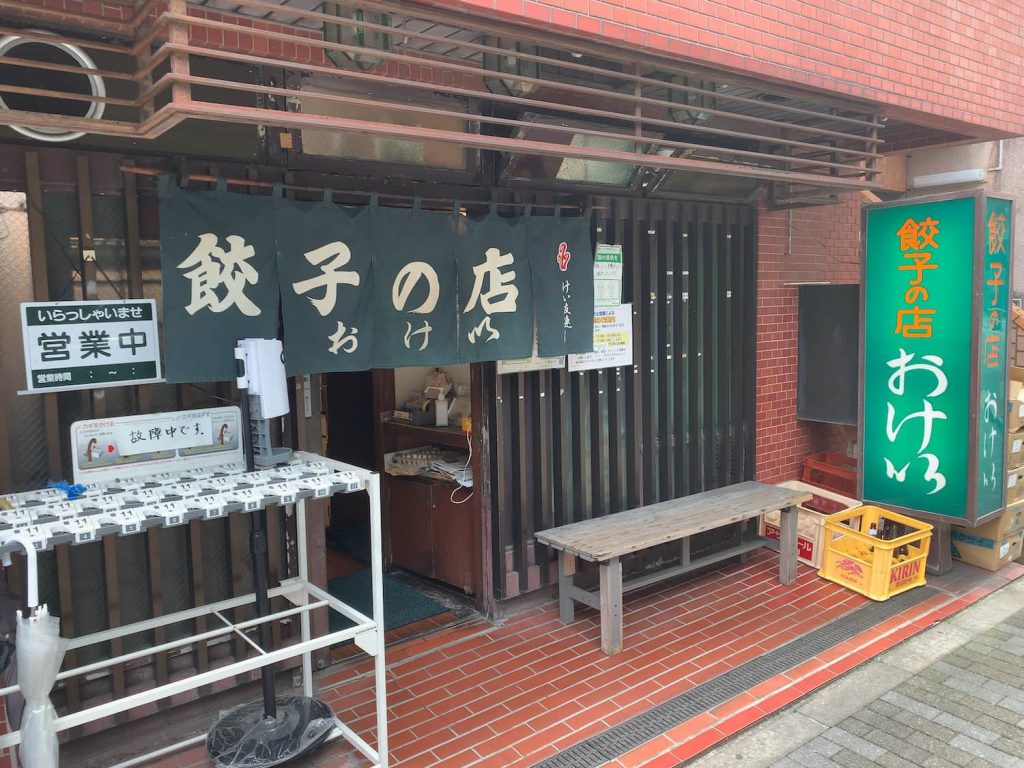 Established in 1954, Okei is listed as a Michelin Bib Gourmand restaurant. The restaurant is a 3-minute walk from JR Iidabashi Station. Okei stocks 1,300 pieces of gyoza per day and they often sell out before closing. The fillings and wrappers are all handmade using the shop's original recipe. Their method requires three days to make gyoza: the pork is coarsely ground until smooth and creamy on the first day; mixed with Chinese cabbage, chives, ginger, and seasoning with salt on the second day; wrapped in gyoza wrappers and pan-fried in a 9-millimeter-thick iron pan on the third day. Gyoza is served in a plate of six pieces weighing about 25 grams each compared to 15-20 grams for a typical gyoza. Make two orders for a combined 12 pieces if you're a gyoza lover. If you make a single order, we recommend you opt for tanmen noodles or yakisoba to accompany your gyoza.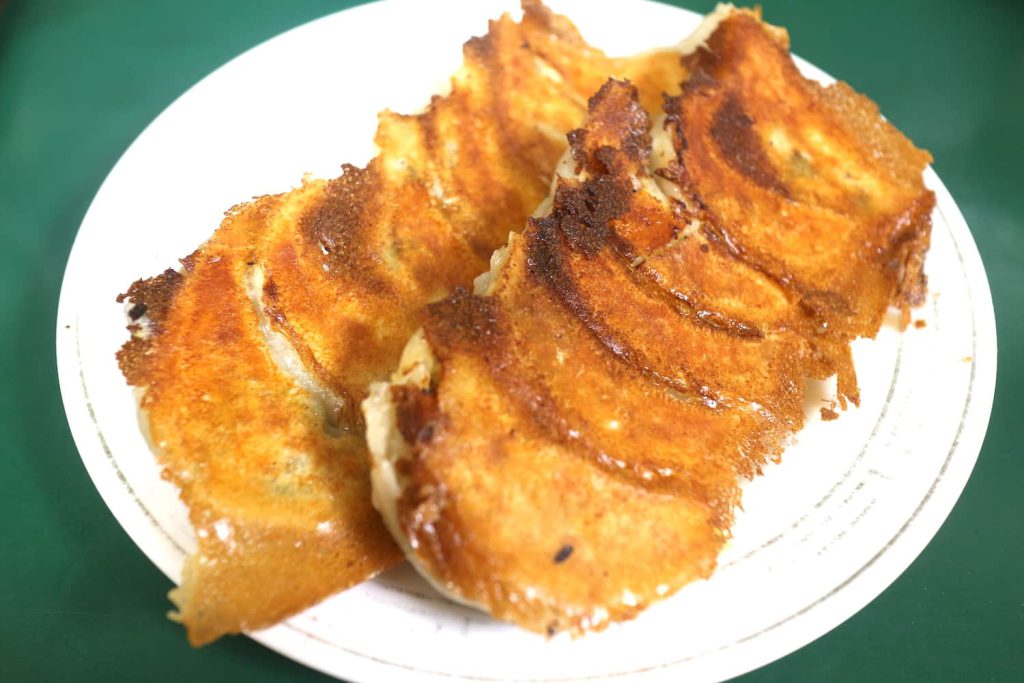 Name: Okei
Address: 2-12-16 Fujimi, Chiyoda-ku, Tokyo
Phone: +81-3-3261-3930
Hours: 11:30 – 13:50 & 17:00 – 20:40
Closed On: Sundays, National Holidays and third Monday of each month
Number of Seats: 26
Budget: Lunch: – JPY2,000 / Dinner: – JPY2,000
Payment Options: Credit Cards Accepted
Official Website (Japanese Only): https://www.okei-gyoza.com