175°DENO Tantanmen Tokyo: Where Ramen Mastery Meets Sichuan Fusion
175°DENO Tantanmen Tokyo, a culinary gem originating in Sapporo, has been delighting Tokyo's vibrant food scene since 2018, establishing its presence in both Shinjuku and Ginza. Its specialty is Tantanmen, a Sichuan delicacy renowned for its fiery kick and electrifying essence of Sichuan peppercorns.
What sets 175°DENO Tantanmen Tokyo apart is its ingenious fusion of Japanese ramen mastery and authentic Sichuan culinary finesse. The result is an original Tantanmen masterpiece, meticulously crafted with opulent sesame paste, house-made chili oil, exclusive seasonings, and premium Sichuan peppercorns. This symphony of flavors achieves a harmonious blend of umami, spice, and that signature Sichuan numbing sensation.
For those who prefer a milder heat, fear not! Customize your spice level to your heart's content, ensuring a delightful dining experience tailored to your palate.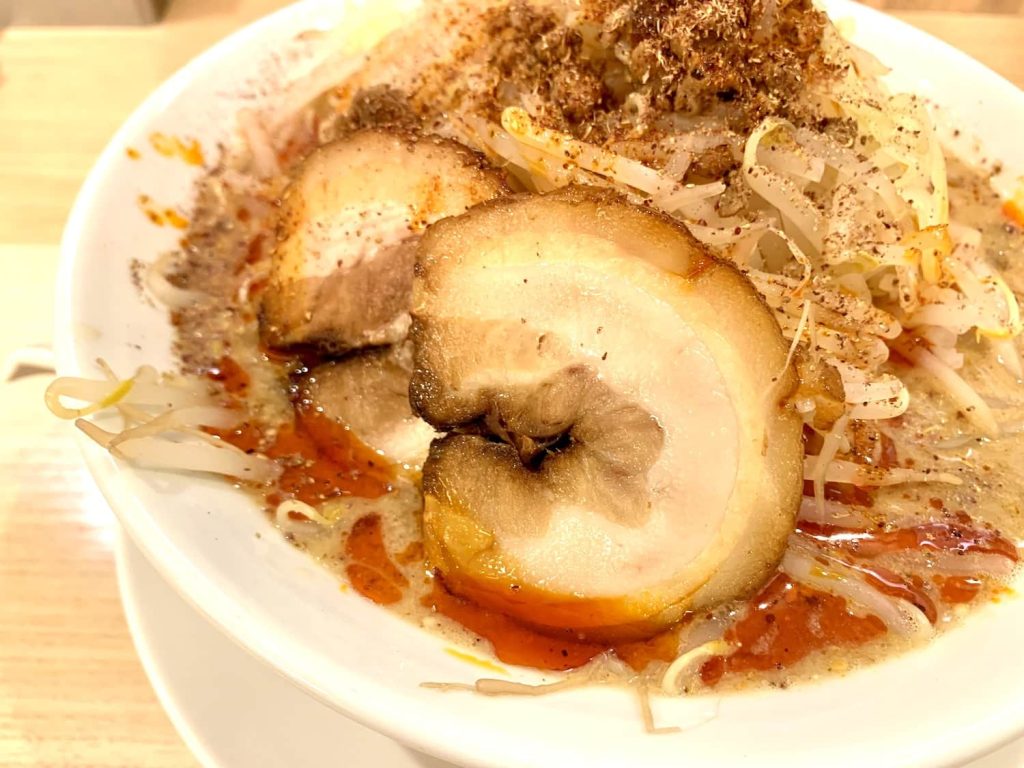 For fans of Jiro Ramen, Dishes Japan highly recommends 'Inagoro,' a tantalizing limited-time creation at 175°DENO Tantanmen Tokyo. It's a captivating fusion that marries Tantanmen elements with the iconic 'G-style ramen.' Incidentally, 'G-style' pertains to ramen and ramen establishments reminiscent of the Jiro-style. It encompasses a wider range than inspired variations and typically signifies ramen that prominently features thick noodles with bean sprouts as the primary vegetable topping. Immerse yourself in a creamy broth enriched with sesame paste, luscious lard, and hearty, thick noodles. While it may bear a resemblance to its Jiro-inspired counterpart, the taste is undeniably unique to 175°DENO Tantanmen Tokyo, with striking accents like the tingling Sichuan peppercorns and zesty spicy mayo.
Hungry for more? Elevate your meal with extra vegetables and fat, embarking on a truly satisfying culinary adventure.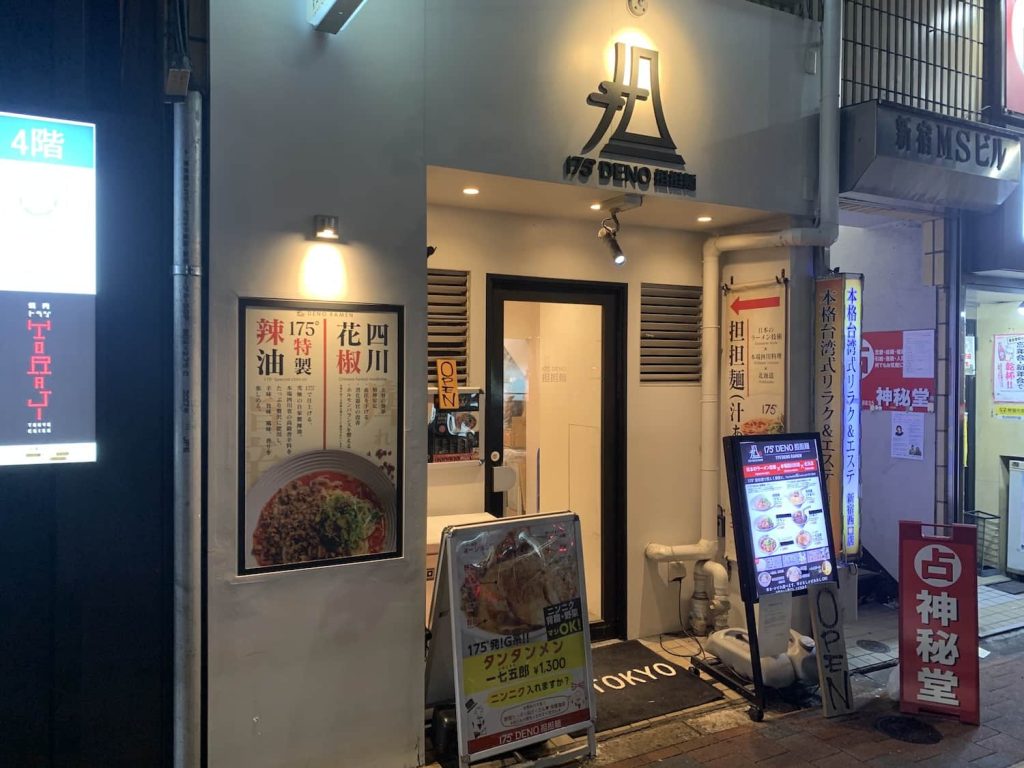 Name: 175°DENO Tantanmen Tokyo
Phone: +81-(0)3-6304-0175
Hours: Sunday through Thursday 11:00 – 21:45 / Friday, Saturday and National Holidays 11:00 – 22:45
Closed On: Open Daily
Number of Seats: 22
Budget: – JPY1,500
Payment Options: Cash Only