Mountains of Flavor: The Pork Steak Oasis of Otemachi
The "Mallory Pork Steak Otemachi Hotoria Branch," a shrine to the artistry of pork steaks, opened its doors in March 2022. Here, the world of gastronomy seamlessly merges with an infusion of manga and anime-inspired flair, offering patrons an enticing selection of thick, succulent meat cuts, all at remarkably affordable prices. The robustness and succulence of these offerings have cultivated a dedicated following.
What truly sets this establishment apart is its tribute to renowned world mountains, featuring meat portions ranging from a modest 200 grams to an awe-inspiring 2 kilograms, each adorned with a name that invokes a sense of adventure. Dive into the "Fujiyama" at 450 grams, conquer the "Matterhorn" at 700 grams, or embark on a gourmet odyssey with the "Everest," a substantial 1.5 kilograms in weight.
Every succulent morsel undergoes meticulous preparation, steeped in a signature marinade, and then subjected to a slow, low-temperature cooking method, resulting in meat perfection. It's only when your order is placed that the steak makes its sizzling debut in the pan, creating a delightful interplay between a crisped exterior and a luxuriously moist interior.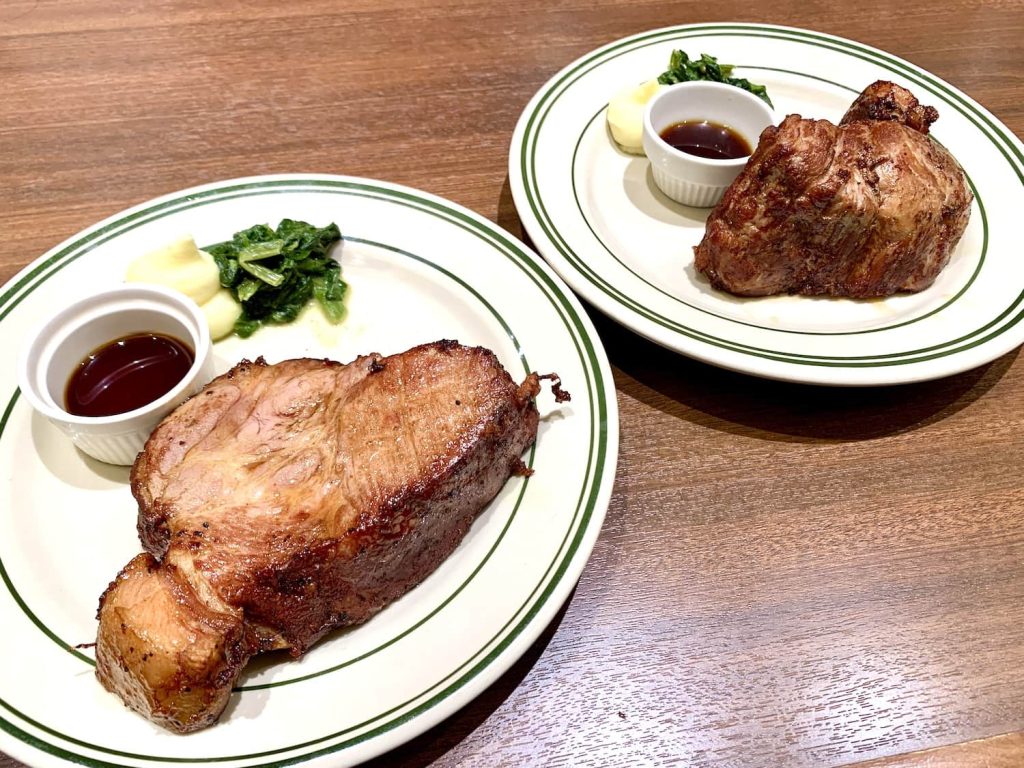 The undeniable highlights here are the colossal pork steaks. While one serving can satisfy the heartiest of appetites, they are equally ideal for sharing among a convivial group. These expertly crafted pork steaks transcend mere sustenance; they constitute an unparalleled gastronomic journey, unmatched in flavor and quality, and staggering in both scale and grandeur.
To conclude your culinary adventure, the establishment offers a diverse selection of courses and beverages, catering to a multitude of occasions. It stands as the quintessential destination for joyful gatherings with friends and family. Access couldn't be more convenient, as it is located just a leisurely two-minute stroll from Otemachi Station on the Tokyo Metro and Toei Mita Line, providing effortless access to your journey into culinary excellence.
Name: Mallory Pork Steak Otemachi Hotoria
Phone: +81-(0)80-8191-7194
Hours: Monday through Friday 11:30 – 15:00 & 17:00 – 22:00 / Saturday, Sunday and National Holidays 11:00 – 15:00 & 17:00 – 20:00
Closed On: Open Daily
Number of Seats: 50
Budget: Lunch: – JPY1,500 Dinner: – JPY3,000
Payment Options: Credit Cards Accepted