A Cheese Haven Infused with Shinshu's Natural Beauty
If one is seeking an indulgent escape into the world of savory dairy delicacies, infused with the essence of Shinshu's breathtaking natural beauty, then Atelier de Fromage Kyu Karuizawa is the definitive cheese shop that will tantalize one's taste buds! This exquisite emporium, established in 1982, is nestled in the charming Kitasaku-gun district of Nagano Prefecture.
Here, one can savor a diverse assortment of artisanal, self-produced cheeses, including the divine Camembert and the tangy blue cheese. The shop's extensive selection also comprises a meticulously curated range of premium domestic and foreign cheeses, leaving no stone unturned in the quest for the perfect slice. However, Atelier de Fromage Kyu Karuizawa is not only renowned for its cheese. The shop's sweets, such as their signature cheesecake and cheese tart, are equally outstanding.
What sets this cheese shop apart is the unwavering passion that goes into crafting each and every cheese. Made from the freshest Shinshu milk and cream, every morsel exudes a genuine love for the craft. But it's not only the cheese that makes Atelier de Fromage Kyu Karuizawa exceptional. The ambiance of the shop, with its warm and inviting atmosphere, seamlessly blends into the picturesque streetscape of Karuizawa. Come and experience the magic of this cheese haven for yourself!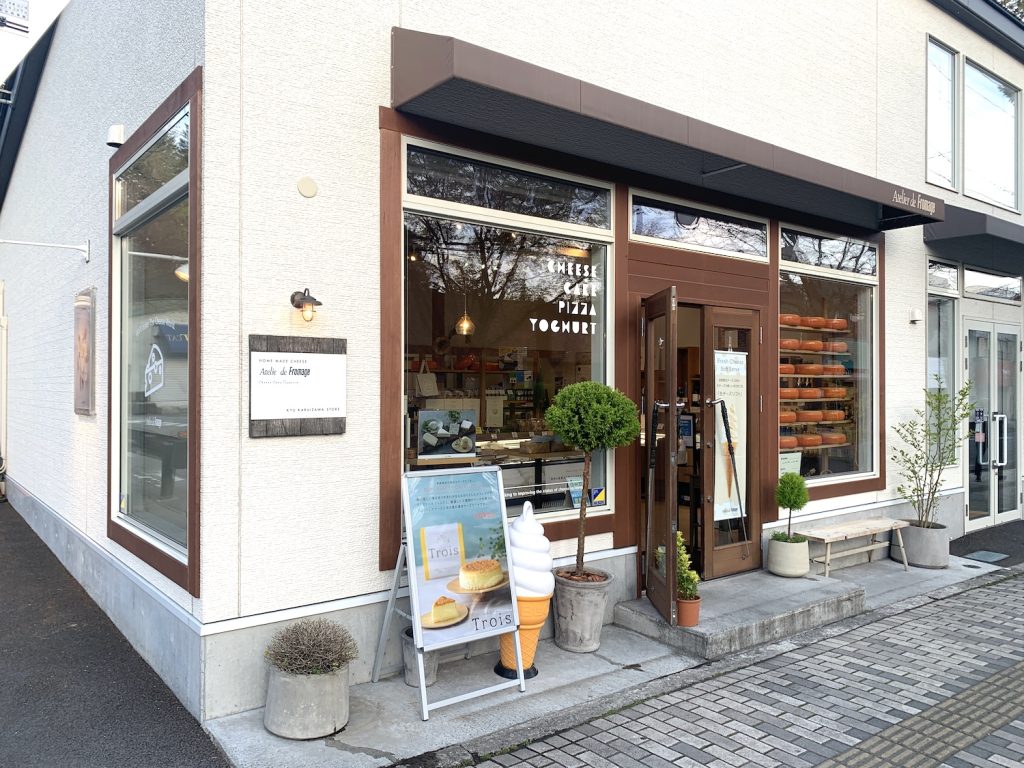 Name: Atelier de Fromage Kyu Karuizawa Branch
Phone: +81-(0)267-41-4033
Hours: 10:00 – 18:00
Closed On: Thursdays