Indulge in Locally-Sourced Artisanal Gelato at Hare Terrace Honten Karuizawa
If you're seeking a delectable treat to savor during your visit to Karuizawa, be sure to visit Hare Terrace Honten Karuizawa. This artisanal gelato shop is nestled within the food court of Karuizawa Prince Shopping Plaza, and is truly a hidden gem.
What sets Hare Terrace Honten Karuizawa apart from other gelato establishments is their unwavering commitment to using locally-sourced milk and fruits. Every single scoop of gelato is crafted in-house, with a limited selection of flavors that vary according to the season and region. This guarantees that you will experience the freshest and most mouth-watering gelato that Karuizawa has to offer.
But that's not all – Hare Terrace Honten Karuizawa also features a rotating lineup of original gelato flavors made with seasonal fruits and ingredients. And when we say "rotating", we mean it – they produce an astonishing 3-4 tons of gelato each month, ensuring that you'll always have a plethora of options to choose from.
In fact, the vast array of flavors available at Hare Terrace Honten Karuizawa is one of their proudest achievements. The selection process is not just about taste, it's an experience in itself. With a multitude of unique and delectable options, you'll feel as though you're a child in a confectionery shop.
And we cannot forget about the milk. Hare Terrace Honten Karuizawa sources their milk from Nagano Prefecture, utilizing different types of milk from North Shinano, Central Shinano, and South Shinano for different menu items. It's all about attaining the perfect balance of creaminess and flavor for every single gelato they offer.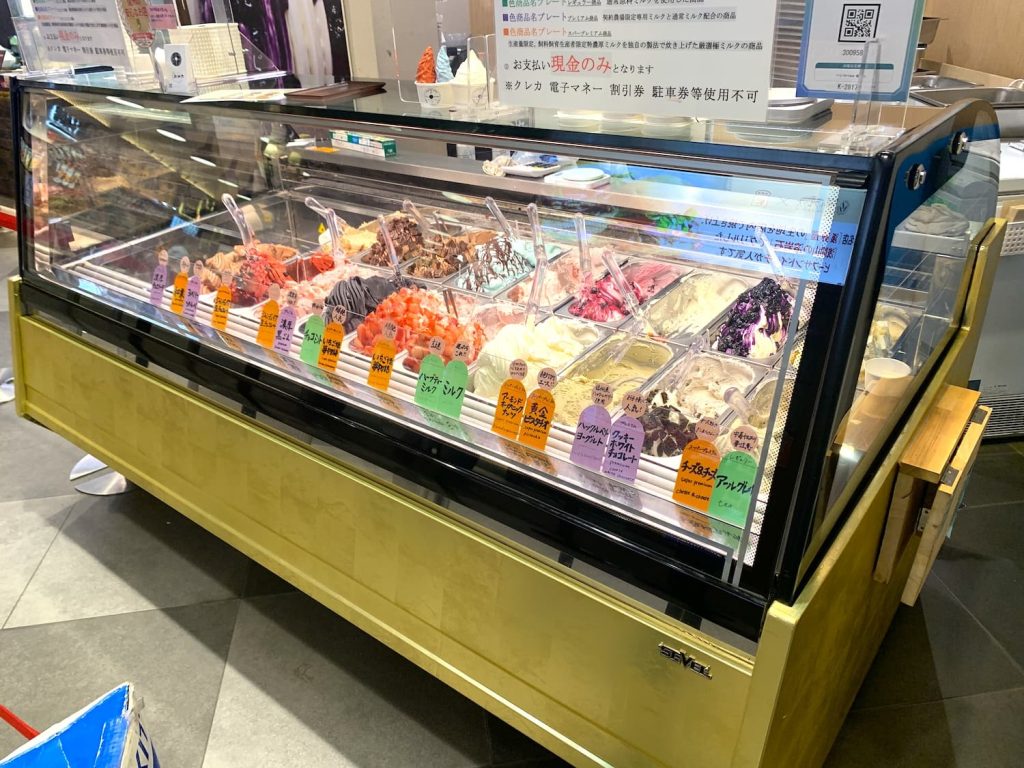 Name: Hare Terrace Honten Karuizawa
Phone: +81-(0)268-75-0839
Hours: 10:00 – 19:00
Closed On: Open Daily