Home of the Famous Kagurazaka Cream Puff
Picture this: you've just ascended from Kagurazaka Station on the Tokyo Metro, and you're standing atop a gentle slope. As you look out over the landscape, you spot a cozy little coffee shop called Copain. It's known far and wide for its voluminous Kagurazaka cream puff – a confectionery masterpiece that features layers of fresh cream and custard cream, all wrapped up in a fluffy choux pastry.
This sweet treat has been featured in countless gourmet books, magazines, and media outlets, and for good reason. Founded way back in 1946, Copain is a charming throwback to the Tokyo of yesteryear – a place where you can kick back, relax, and enjoy the simple pleasures of life.
Interestingly, Copain wasn't always the cake-focused store that it is today. In fact, it started out as a sweets shop selling obanyaki (stuffed pancake) and red bean ice cream, run by the current owner's grandfather. It wasn't until the building was rebuilt that the second generation – the current owner's father – brought in a patissier from another coffee shop he managed, and transformed Copain into the cake haven that it is today.
The name "Copain" itself means "gather" or "companion" in French – a fitting moniker for a cafe that brings people together over good food and conversation. And if you're looking for a must-try item on the menu, look no further than the Kagurazaka cream puff. On busy days, more than 200 of these little delights fly off the shelves, so be sure to get there early if you want to snag one. Trust us – the subtle sweetness of the custard, flavored with orange liqueur, and the fresh cream, all nestled within a perfectly baked choux pastry, is a flavor combination you won't soon forget.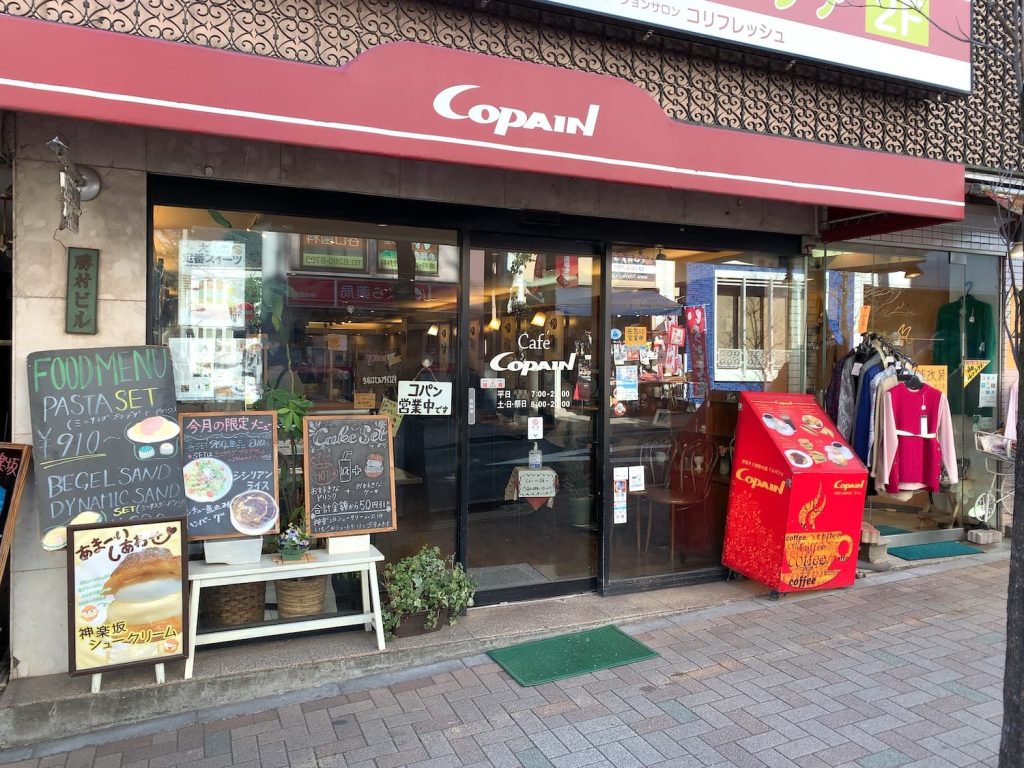 Name: Copain
Address: 6-50 Kagurazaka, Shinjuku-ku, Tokyo
Phone: +81-(0)3-3267-7779
Hours: Monday through Friday 07:00 – 21:00 / Saturday, Sunday and National Holidays 08:00 – 20:00
Closed On: Open Daily
Number of Seats: 40
Budget: – JPY1,000
Payment Options: Credit Cards Accepted