Journey to Ancient Xi'an: Authentic Flavors at Kameido Toshomen
Step into Kameido Toshomen, and you'll be whisked away to the ancient streets of Xi'an, China, where traditional noodle dishes have stood the test of time. Nestled near the bustling Kameido Gyoza, this charming eatery radiates an old-fashioned Chinese allure that's hard to resist.
Once inside, you'll be greeted by the savory aroma of authentic flavors and the cheerful chatter of Chinese patrons. The interior exudes a quaint ambiance, offering a cozy seating area with a counter and a few tables, where you can witness the magic of noodle-making up close.
Ordering is a breeze, thanks to the convenient ticket vending machine that caters to all, even if Mandarin isn't your strong suit. And the menu is a delightful journey through China's culinary wonders – from the classic spiciness of Sichuan-style Mala Mian to the rich flavors of Zha Jiang Mian, the refreshing chill of Liangpi, the signature Dan Dan Mian, and the heartiness of Niu Rou Mian.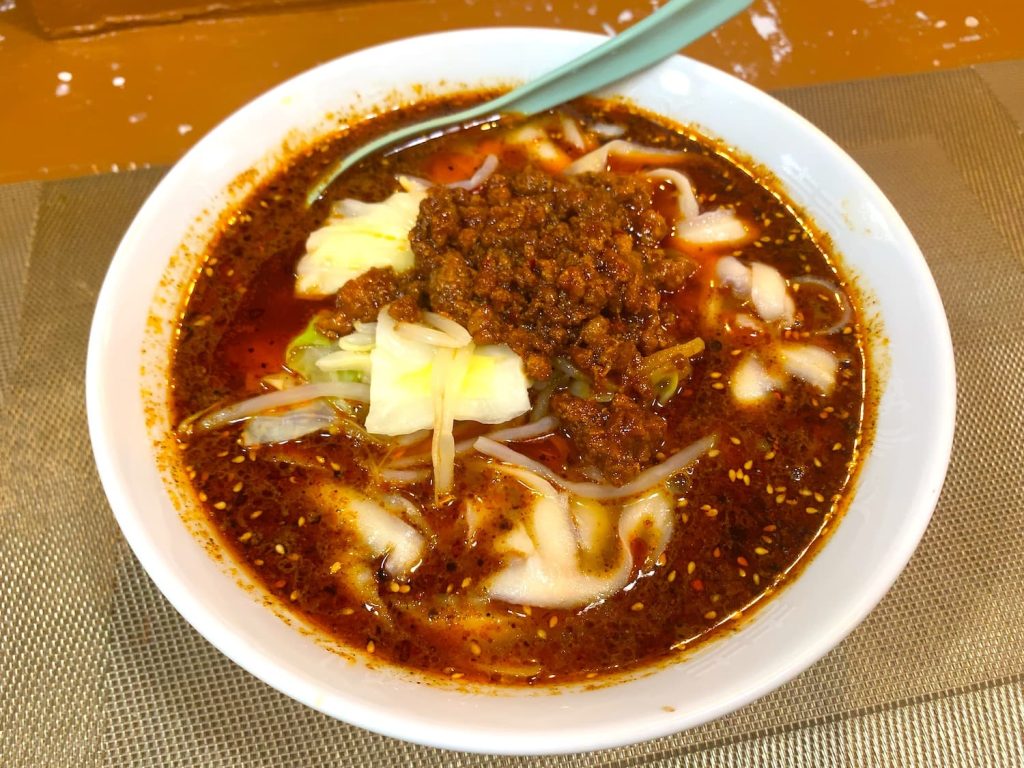 However, the star of the show is undeniably the Mala Mian – with its thick, chewy noodles swimming in a broth that boasts a moderate kick of spiciness, thanks to the tantalizing Sichuan peppercorns. The mingling of flavors and the softness of the knife-cut noodles make every spoonful an adventure for your taste buds. It's a true delight, leaving a gentle numbing sensation that leaves you craving more.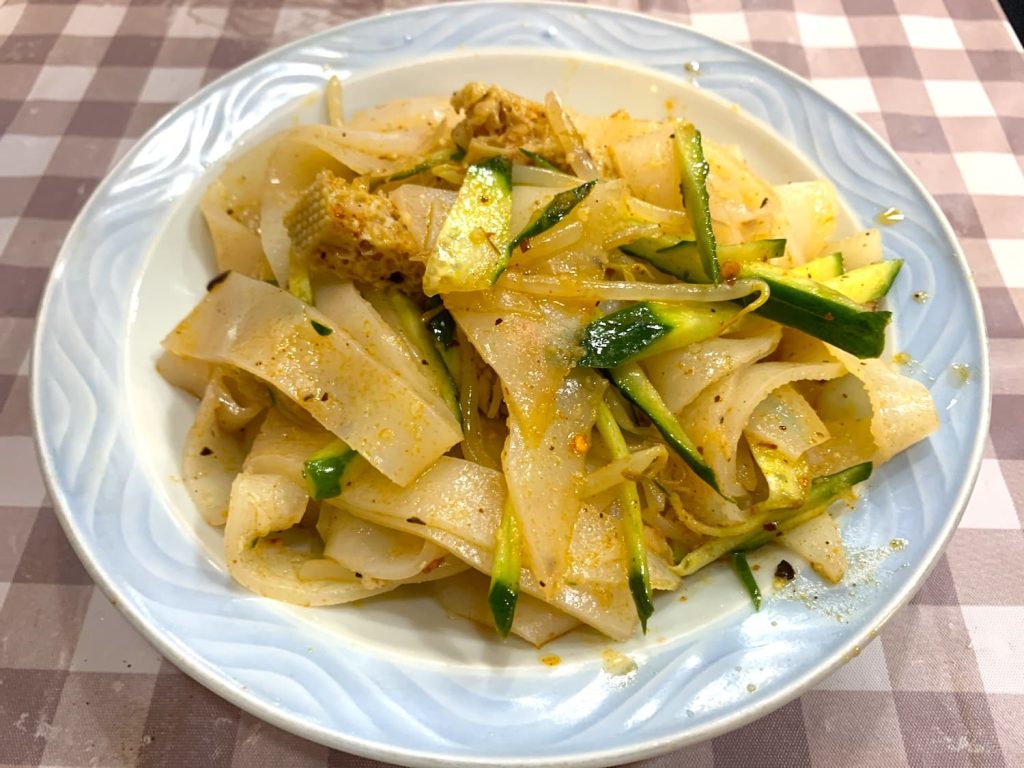 If you want a truly gratifying experience, Dishes Japan highly recommends trying the Liangpi paired with the mouthwatering "Rou Jia Mo" – a meat-filled Chinese burger. Bite into the crispy and flaky exterior, and savor the juicy tenderness within.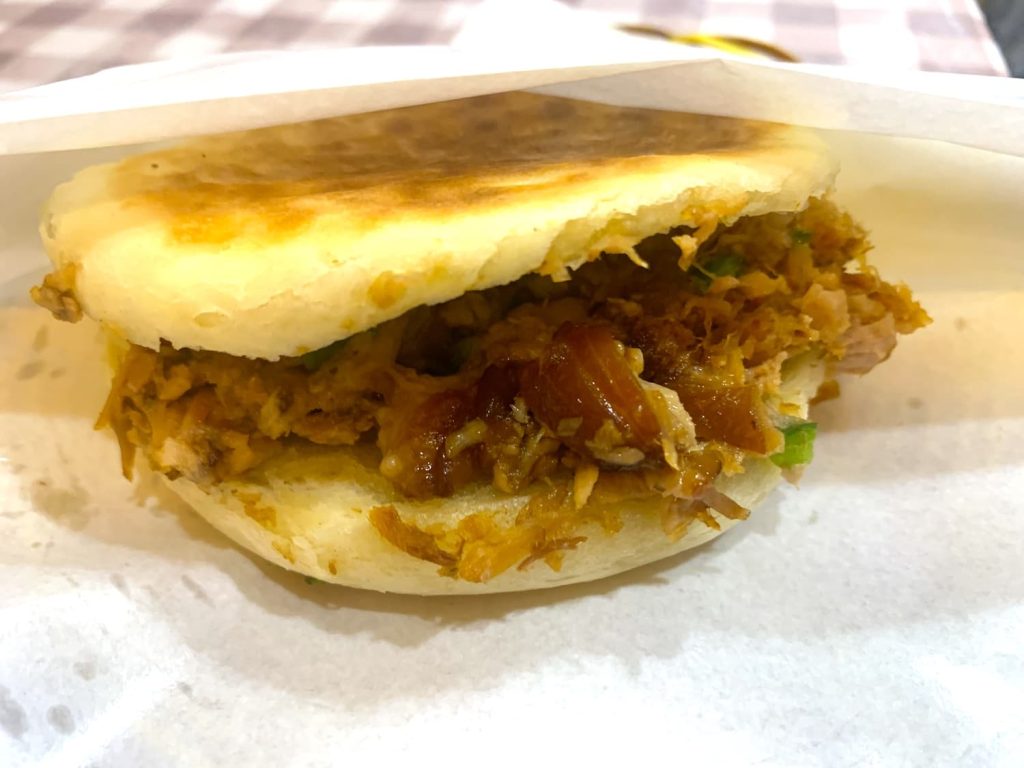 So, why travel all the way to China when Kameido Toshomen brings the essence of ancient Xi'an to your plate? Embark on a culinary journey that promises genuine flavors and a delightful taste of tradition.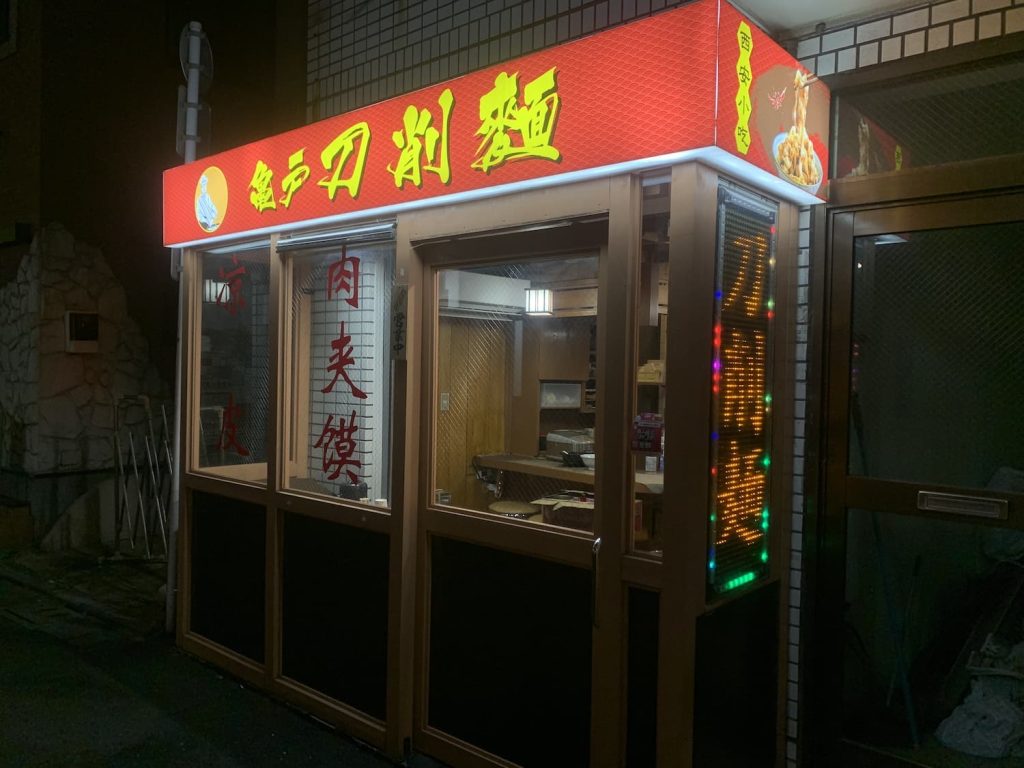 Name: Kameido Toshomen
Address: 5-16-21 Kameido, Koto-ku, Tokyo
Phone: +81-(0)80-3358-5858
Hours: 10:30 – 21:30
Closed On: Open Daily
Number of Seats: 10
Budget: – JPY1,000
Payment Options: Cash Only