A Deep-Fried Delight at the Karaage Specialty Restaurant
Tired of bland home-cooked meals? The Skylark Group has the solution! In 2017, they established a karaage specialty restaurant, offering the public a taste of the delectable flavors of Japanese fried chicken. In response to the decline of opportunities for home cooking, they set out to provide easy access to deep-fried cuisine.
The secret to the perfect karaage lies in the blend of spices and a specially crafted breadcrumb mixture, creating a crisp exterior and juicy interior in every bite. The frying process is performed with meticulous precision, including skin-side down cooking and the removal of surplus oil, for optimal results.
The star attraction, Karaage, is the centerpiece of the restaurant, offering an impressive size and served with a generous portion of sliced cabbage, addressing the concerns of those who are mindful of their vegetable intake. For a full appreciation of the crunchy breading and juicy meat, it is recommended to savor the chicken unseasoned. The sesame garlic sauce offered enhances the flavor, with sesame and vinegar complementing each other to leave a clean aftertaste. Squeeze some lemon for an added tangy twist.
Don't miss out on this deep-fried delight. Visit the karaage specialty restaurant today and indulge in the perfect karaage experience.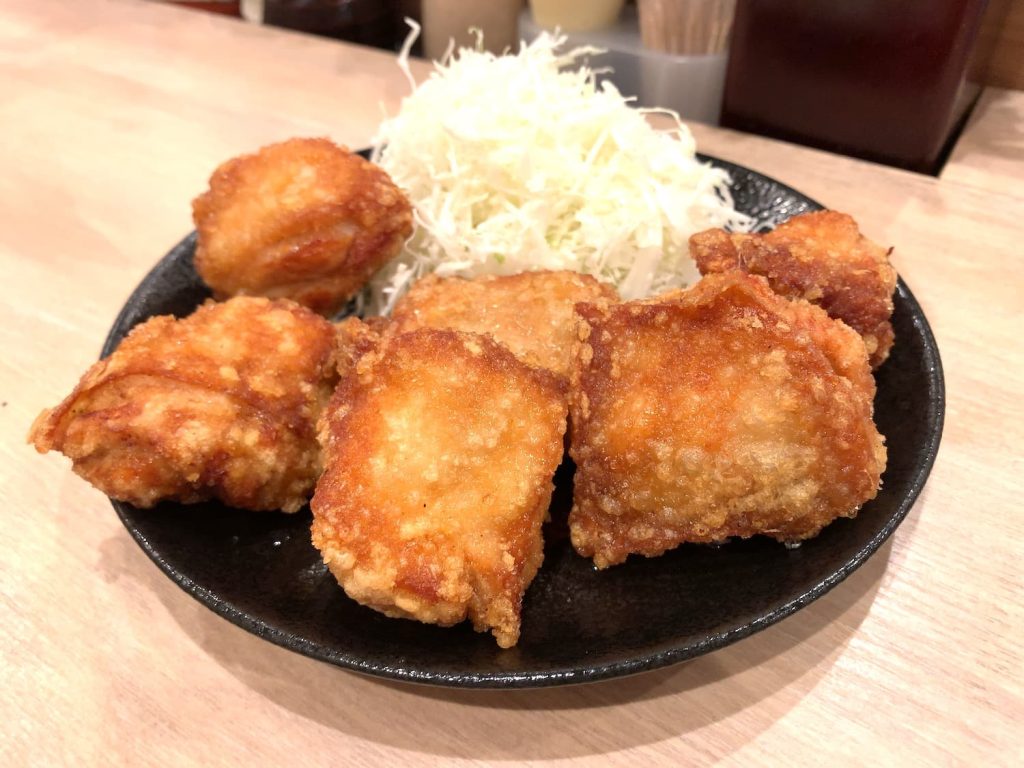 Official Website: https://www.skylark.co.jp/karayoshi/