Your Go-To Spot for Authentic Japanese Curry in Shibuya
If you're in search of authentic Japanese curry in Shibuya, look no further than Kailas. Tucked away near the bustling Dogenzaka-ue intersection, this cozy restaurant exudes warmth and charm. With an emblem featuring a curry sauce pot and a red roof, it's easy to spot. But it's not just the eye-catching symbol that draws in customers; it's the mouth-watering aroma of Japanese-style curry that wafts out the door.
Named after the majestic Mount Kailash in Tibet, Kailas is a family-run establishment that's been serving up delicious curry for years. With only 10 counter seats, it's a small and intimate spot, so it's best to arrive early to avoid the lunchtime rush.
The menu at Kailas is refreshingly simple, featuring just five curry variants: beef, pork, chicken, tonkatsu, and vegetable. But don't let the limited options fool you – each curry is bursting with authentic flavor. Plus, you can request to make your curry spicier at no extra cost.
If you're a fan of tonkatsu, you won't want to miss Kailas' signature dish: the katsu curry. This mouth-watering creation features three crispy tonkatsu cutlets on top of the savory curry. The high-quality oil used to fry the tonkatsu ensures that the meat stays juicy and flavorful. And if you want to add even more flavor to your curry, you can choose from a variety of extra toppings, including croquette, fried shrimp, cheese, and egg.
To top it off, Kailas offers a selection of self-serve side dishes for free, including pickled cabbage, fukujin-zuke, rakkyo, and pickled cucumbers. And with reasonable prices and satisfying portions, you'll leave Kailas feeling full and content. So the next time you're craving Japanese curry in Shibuya, head over to Kailas for a truly authentic and delicious dining experience.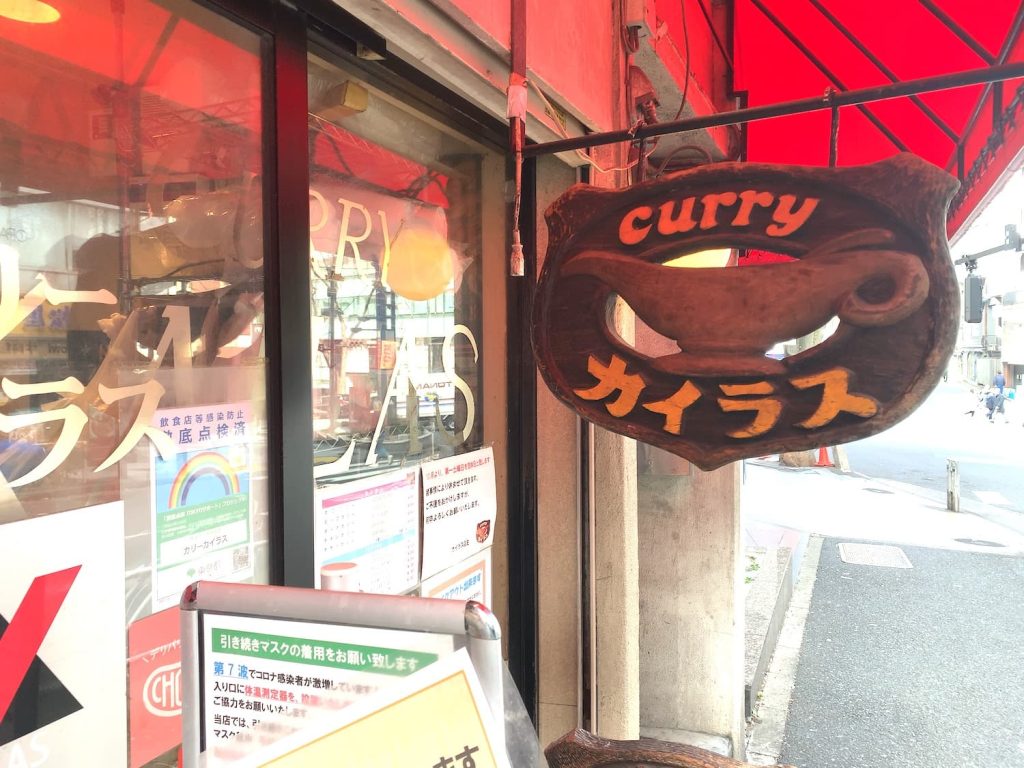 Name: Curry Kailas
Address: 1-19-1 Dogenzaka, Shibuya-ku, Tokyo
Phone: +81-(0)3-3770-2257
Hours: Monday through Friday 11:00 – 20:00 / Saturdays 11:00 – 14:00
Closed On: Sundays and National Holidays
Number of Seats: 10
Budget: – JPY1,000
Payment Options: Cash Only