Japan's Ultimate Destination for Sushi Aficionados
Get set to gratify your gustatory senses with the delightful cuisine of Sushiro, the largest conveyor belt sushi establishment in Japan! With a multitude of dishes, comprising sushi and side dishes, exceeding one hundred in number, Sushiro stands as the ultimate destination for sushi aficionados.
Were you aware that Sushiro can be traced back to "Aji no Tai Sushi," a distinguished sushi restaurant in Osaka? The talented chefs who toiled there ardently aimed to provide succulent sushi to the masses, which culminated in the creation of Sushiro. Ever since, Sushiro has remained devoted to sourcing the freshest ingredients to the highest industrial standards.
What engenders the delectable flavor of Sushiro's sushi, you may inquire? The secret lies in the intricate details. From the scrupulously selected rice to the fusion of locally cultivated Japanese wasabi and Hokkaido-grown Western wasabi, each aspect of the sushi-making process is granted paramount significance. The tea is produced using one hundred percent domestically sourced tea leaves, and the soy sauce is of premier quality.
However, Sushiro's ingenuity does not end there! To ensure the freshness of its sushi, Sushiro employs avant-garde technology. Every dish bears an IC chip, and Sushiro's system for monitoring real-time sales dismisses dishes that remain on the conveyor belt for too long. This state-of-the-art technology is one of the unique elements that bolster the succulence of Sushiro's sushi.
Why delay? Rush to Sushiro and indulge in an unprecedented sushi experience!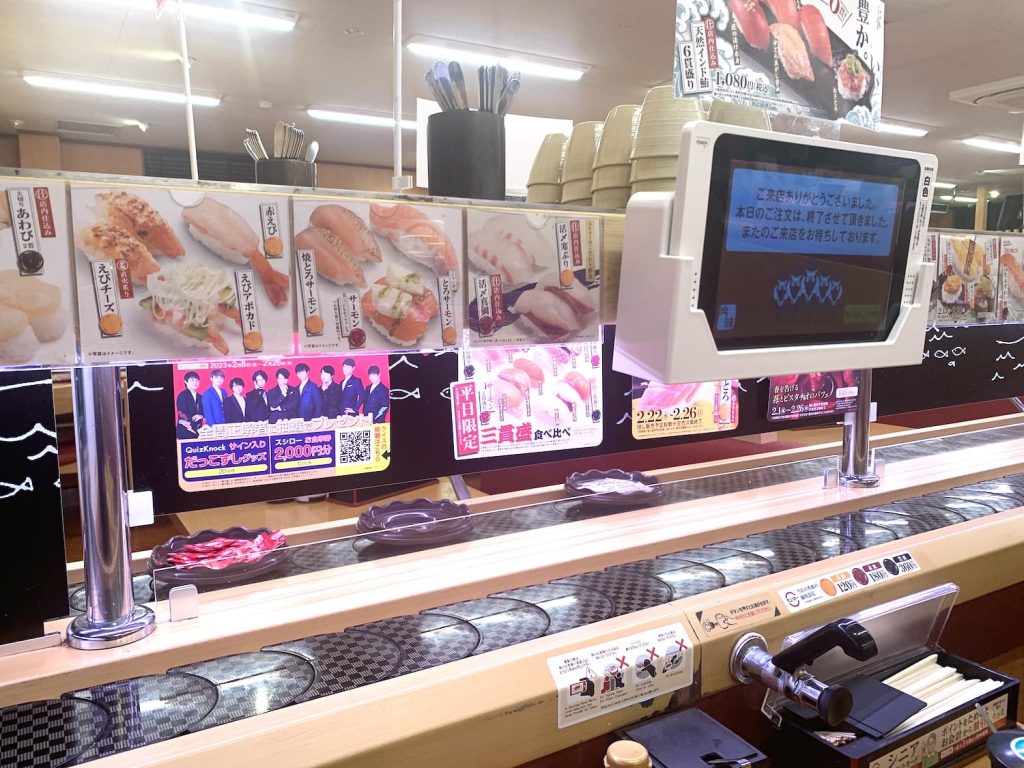 Official Website: https://www.akindo-sushiro.co.jp/en/