Michelin 1-Star Kushikatsu Restaurant
Ginza Kushikatsu Bon is the Ginza branch of the Michelin one-starred main restaurant in Osaka. It specializes in kushikatsu (deep-fried skewered meat and vegetables). Normally, kushikatsu is considered a casual food. Technically, it is referred to as a B-class gourmet dish, the type favored by working-class people. However, the Michelin star helped to transform this kushikatsu restaurant into a refined version of its original self. Imagine a hamburger stand receiving a Michelin star.
There are 14 seats at the U-shaped counter; private rooms are available for either two to three people or four to six people. The restaurant can be used for different purposes from entertaining business clients, celebrations, or family gatherings with small children.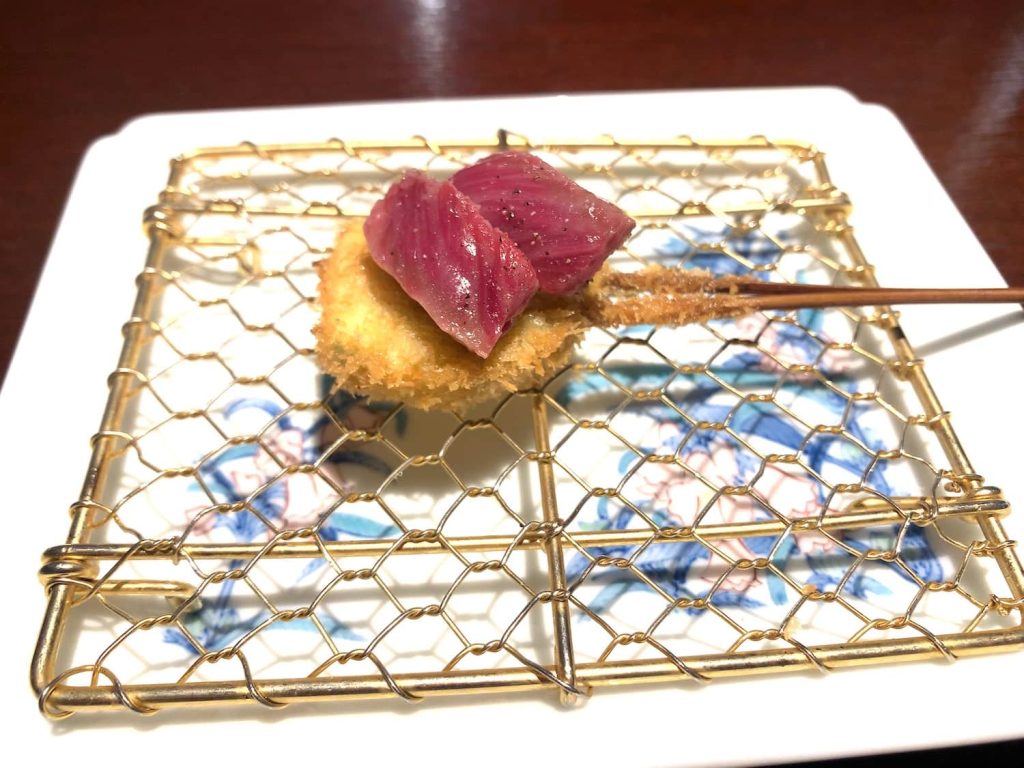 This well-established restaurant takes pride in serving only the highest quality ingredients. Seafood is procured from a high-class sushi restaurant purveyor. The A5 ranked Chateaubriand wagyu is from Yamagata Prefecture. A specialty menu item, Seafood Special, is comprised of fish, shrimp, a paste of scallop and cheese. The seafood is steamed, then wrapped in perilla leaves and tofu skin. Other signature dishes are tiger prawns; foie gras; and herring spawn on kelp, topped with sea urchin and caviar.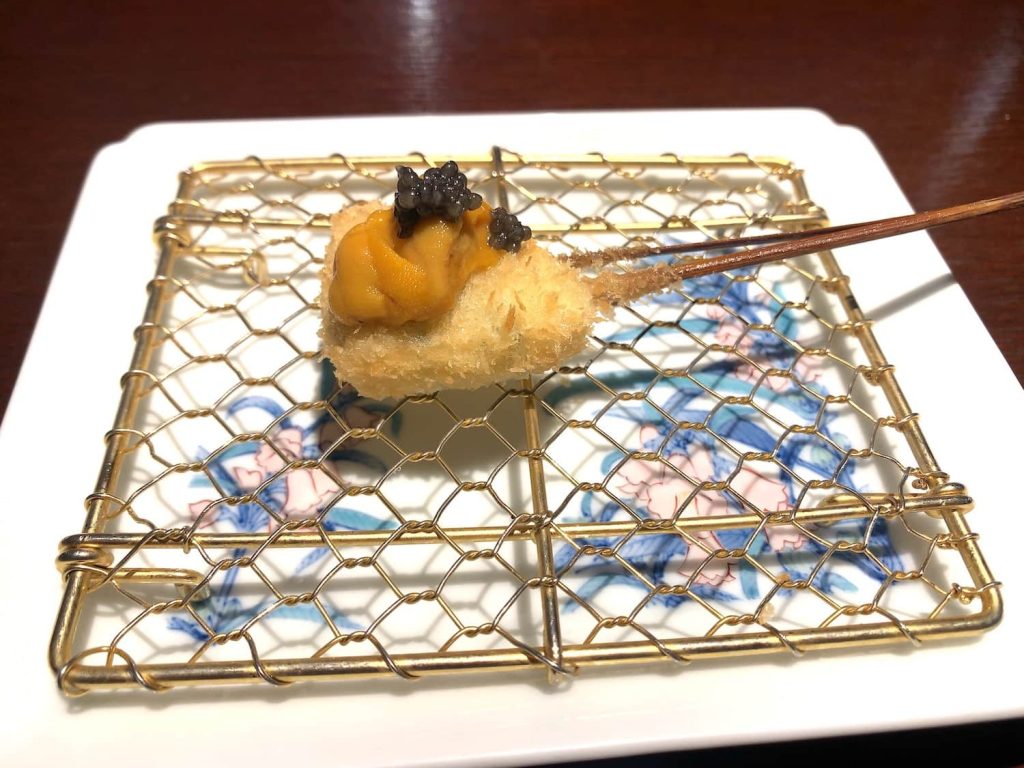 Katsu Sando (wagyu sandwich) is only available if you pre-book.
Reservation recommended!
Name: Ginza Kushikatsu Bon
Phone: +81-3-6274-6649
Hours: 12:00 – 14:00 & 17:30 – 23:00
Closed On: Open Daily (except for lunch hours on Sundays, Mondays and Tuesdays)
Number of Seats: 23
Budget: Lunch: – JPY6,000 Dinner: – JPY15,000
Payment Options: Credit Cards Accepted