Savor the Symphony: Charcoal-Grilled Delights at Shinpachi Shokudo Shibuya
Experience an exquisite symphony of flavors at the Shinpachi Shokudo Shibuya Branch, where tantalizing charcoal-grilled dried fish set meals await. Brace yourself for an extraordinary culinary journey as dried fish, rice, miso soup, and pickles unite to create truly delectable creations.
Prepare to be dazzled by the extensive repertoire of over 20 different grilled fish set meals on the menu. However, the true masterpiece lies in their crowning achievement—the meticulously grilled selection of dried fish, thanks to their innovative charcoal-grilling machine. This groundbreaking creation infuses succulent morsels with juicy tenderness and delightful flavors, in half the time of conventional methods.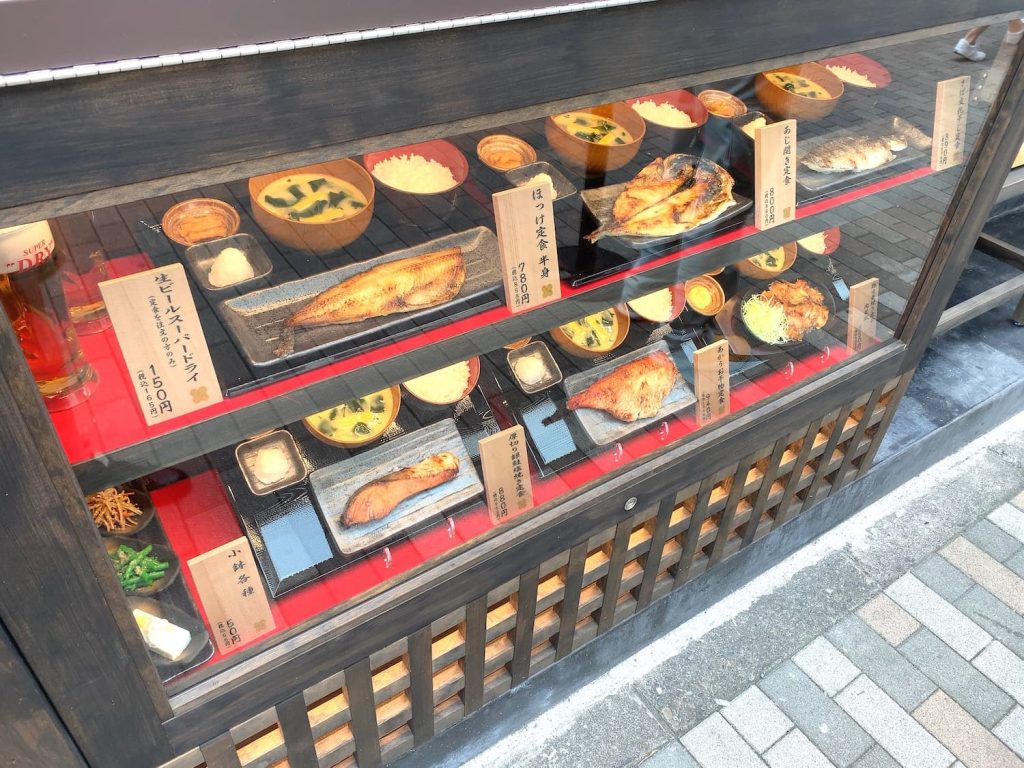 Step into a bygone era as you enter the Shinpachi Shokudo Shibuya Branch. The elegant interior design captures the spirit of a traditional Edo-period eatery, captivating locals and travelers from Europe to North America. Get ready to be mesmerized as you immerse yourself in a scene from a captivating historical drama.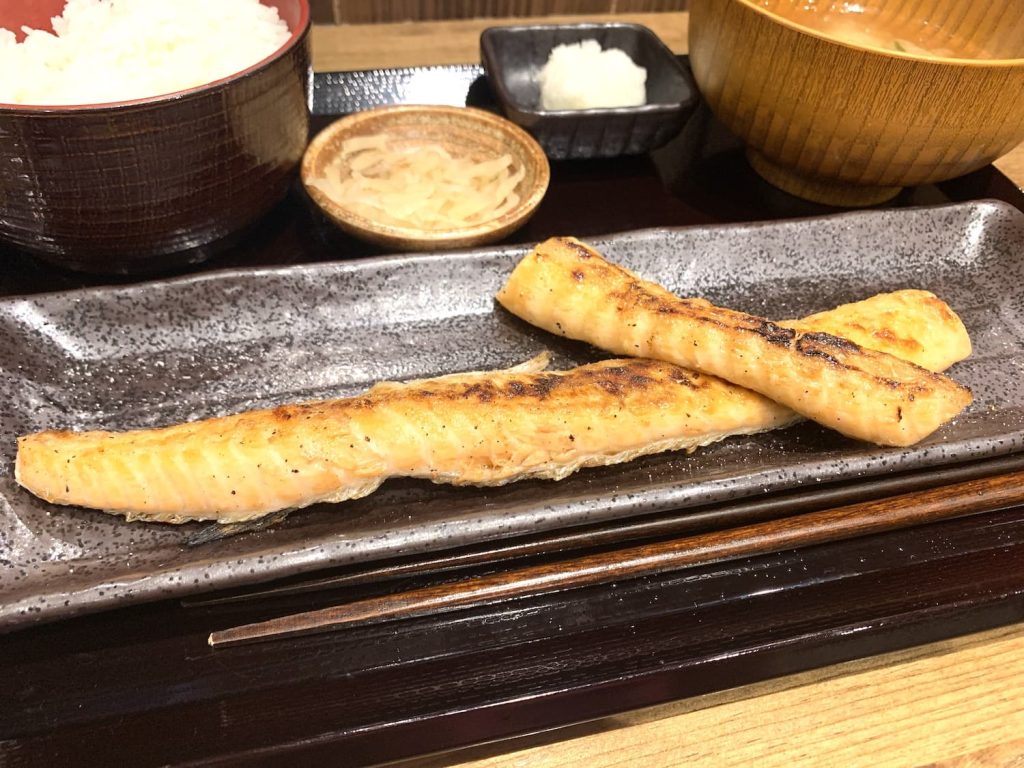 In the pursuit of the ultimate culinary experience, Dishes Japan presents a true gem from their menu—the esteemed "Salmon Harasu Dried Fish Set Meal." Each bite of the expertly grilled fish, with its tantalizingly crisp and aromatic skin, becomes an experience to cherish. The succulent flesh effortlessly harmonizes with the accompanying rice, leaving an indelible memory on your palate.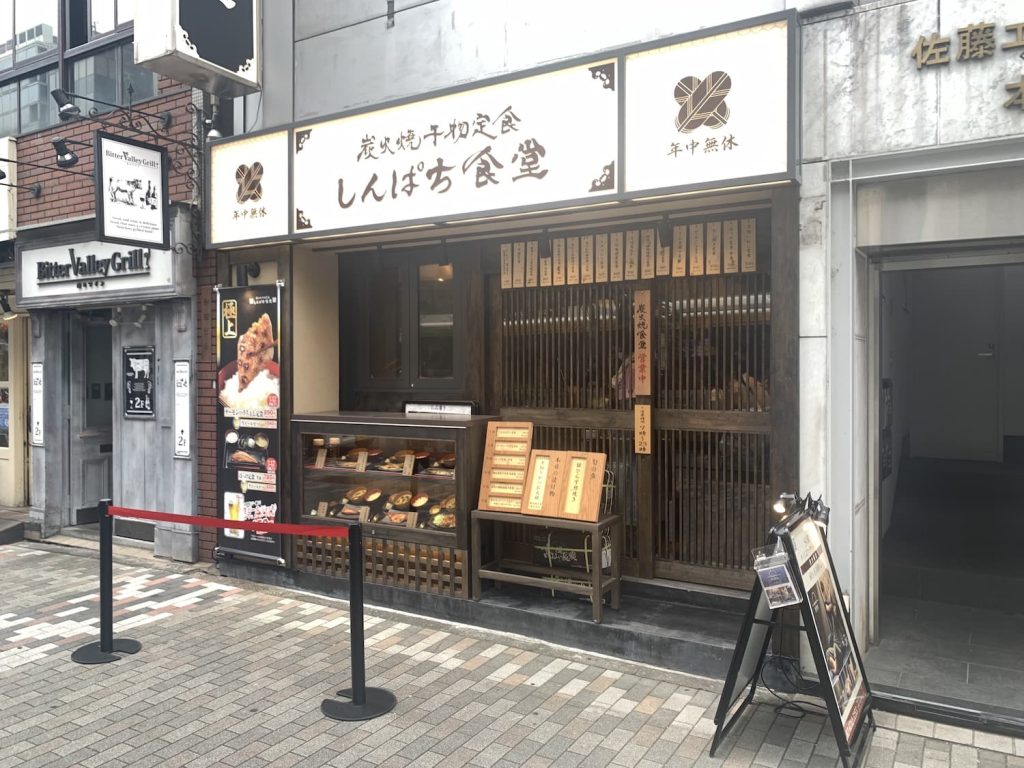 Name: Shinpachi Shokudo Shibuya Branch
Address: 36-6 Udagawacho, Shibuya-ku, Tokyo
Phone: +81-(0)3-6712-7273
Hours: 07:00 – 23:00
Closed On: Open Daily
Budget: – JPY1,000
Payment Options: Credit Cards Accepted