Osaka's Best Kept Secret for Mouthwatering Takoyaki
Hidden beneath the bustling elevated tracks of the Hankyu train line, lies a hidden gem in the heart of Osaka – Tako House. Nestled close to the Hankyu Umeda Station, this quaint eatery may be small in size, but it packs a punch when it comes to their specialty dish, the takoyaki.
The takoyaki served here is nothing short of perfection – with a soft and fluffy texture that is sure to delight even the most discerning taste buds. The secret to its deliciousness lies in the dashi seasoning, which gives it a unique and savory flavor. And for those who like to add a little extra oomph to their takoyaki, traditional sauces like old-fashioned sauce, spicy sauce, and mayonnaise are readily available for your indulgence.
But that's not all – garnishes such as nori and bonito flakes can also be added to enhance the flavor and add an extra dimension to your culinary experience. However, it's important to take note that the filling of the takoyaki is piping hot immediately after being served. So, make sure to let it cool down before indulging to avoid the risk of a scorching burn on your tongue.
Whether you're looking to dine solo or have a group outing, Tako House has you covered with seating options available at both tables and counters. And with its prime location, it's the perfect spot to unwind and grab a casual evening drink after a long day. So, what are you waiting for? Come and savor the delectable takoyaki at Tako House today!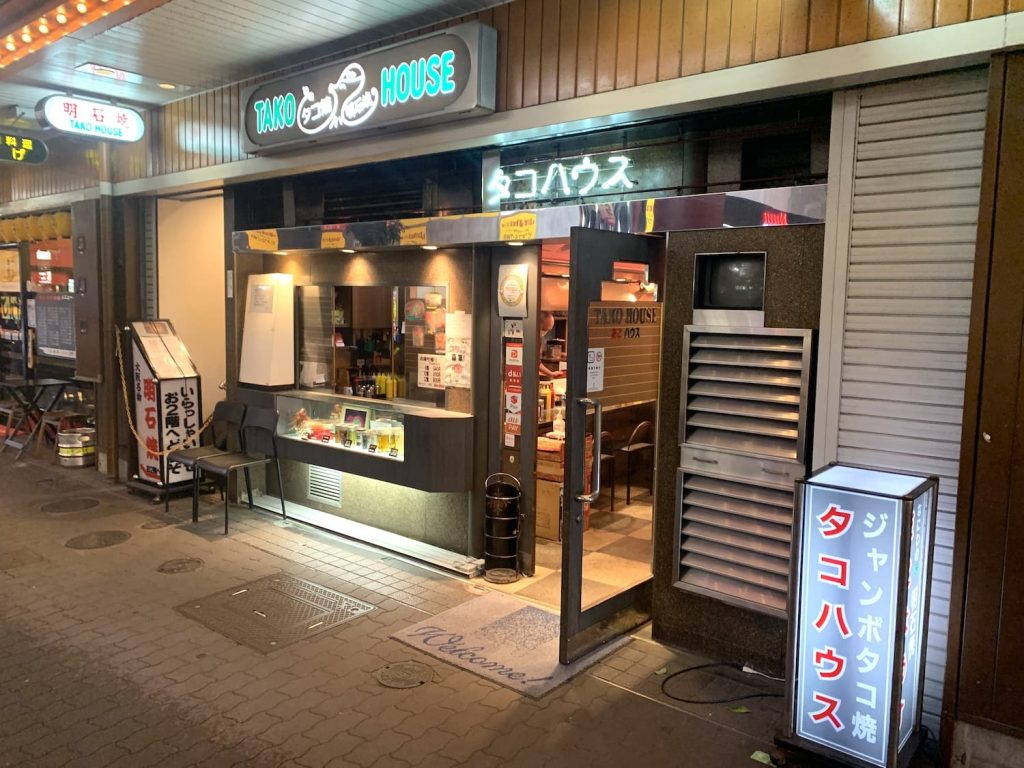 Name: Tako House
Address: 1-6-10 Shibata, Kita-ku, Osaka
Phone: +81-(0)6-6376-0089
Hours: 17:00 – 23:00
Closed On: Sundays
Number of Seats: 22
Budget: – JPY1,000
Payment Options: Cash Only