A Spaghetti Lover's Dream
Are you craving a unique and authentic taste of spaghetti that can only be found in Japan? Look no further than Japone, a B-class gourmet destination that is a must-visit for foodies. Situated within a convenient five-minute walk from Yurakucho Station, this L-shaped counter-only establishment has been providing its services since 1980.
The name "Japone" is derived from the French word for "Japanese-style" or "Japanese-inspired", and this is reflected in the shop's atmosphere which is reminiscent of a standing noodle shop. The spaghetti is stir-fried after an order is placed, ensuring a relatively short wait time.
One of the defining characteristics of Japone is its affordability and generous portions. The dominant flavor profile is that of a soy sauce-based Japanese-style seasoning. Offering spaghetti in a fast-food style atmosphere, Japone has become a popular destination among salarymen and students alike, and has remained unchanged and beloved since its inception. So, if you want to enjoy a taste of Japan, head to Japone, nestled underneath the elevated Shuto Expressway in GINZA INZ 3.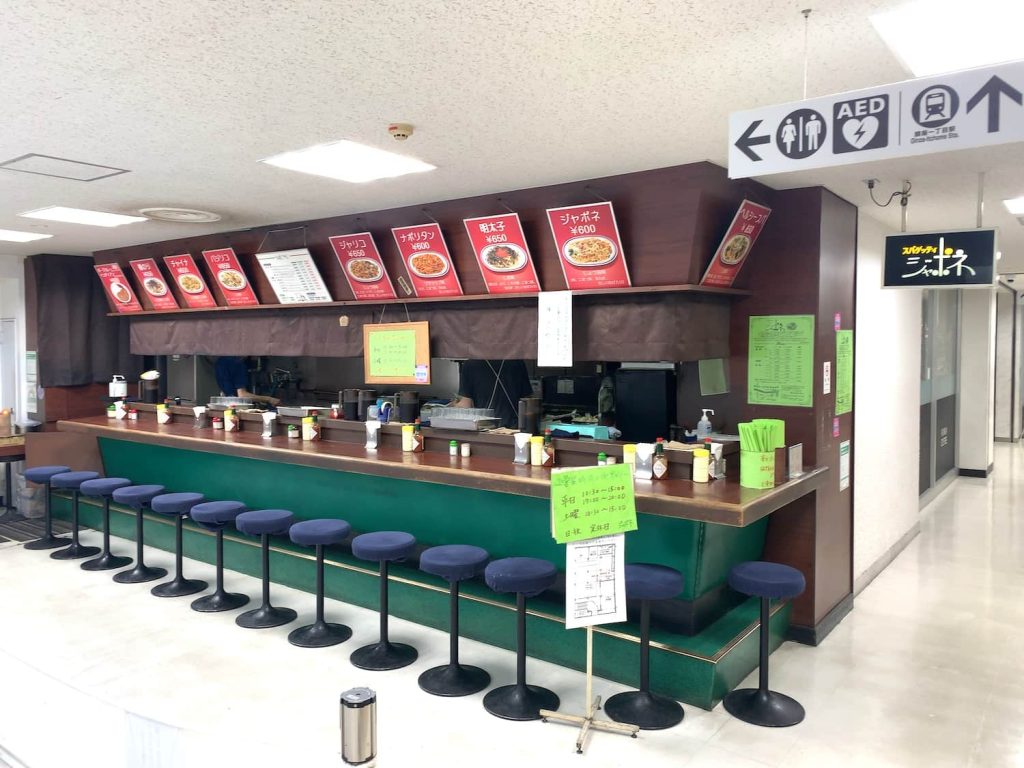 Name: Japone
Phone: +81-3-3567-4749
Hours: 10:30 – 15:00 & 17:00 – 20:00 (Saturdays: 10:30 – 15:00)
Closed On: Sundays
Number of Seats: 14
Budget: – JPY1,000
Payment Options: Cash Only