A Cozy Hideaway for Tekka-don Connoisseurs
Step into the world of Kappo Wachi, a charming and cozy restaurant that is a hidden gem in the heart of Akasaka. As you enter the second floor of the mixed-use building, you'll be greeted by a warm and inviting atmosphere that is quintessentially Akasaka. It's the kind of place where locals come to unwind and enjoy a hearty meal after a long day of work.
The restaurant's interior design is a feast for the eyes, exuding the establishment's rich history and provenance. The space is a perfect blend of traditional and modern, with wooden accents and warm lighting creating a cozy and intimate atmosphere. Take a seat at the single counter or the intimate four-seater tatami-floored area and indulge in the expertly crafted dishes that have been beloved by salarymen in the area for years.
At Kappo Wachi, the menu is simple, but the flavors are anything but. The star of the show is the Tekka-don, a delicious and filling dish that tuna connoisseurs will delight in. The high-quality tuna is expertly prepared to eliminate any fishy or frozen taste and is served with a choice of rice portion sizes, ranging from small to large. The dish features a mouth-watering combination of thick-cut tuna sashimi, lean and fatty tuna, and nakaochi bits that burst with flavor. A drizzle of soy sauce is all it takes to elevate the dish's taste profile. The sushi rice is equally impeccable, complementing the dish perfectly with its gentle vinegar essence.
If you're looking for the perfect accompaniment to your Tekka-don, look no further than the restaurant's miso soup with clams. The soup is so delicious that the chef graciously offers refills. As you savor every bite and sip, take in the ambiance and history of Kappo Wachi. But please refrain from taking photographs inside the establishment to preserve its intimate and cozy atmosphere.
Overall, Kappo Wachi is a must-visit for anyone looking for a unique and authentic dining experience in Akasaka. With its delicious food, warm and inviting atmosphere, and rich history, it's no wonder that this charming restaurant has been a local favorite for years. So why not step inside and discover the hidden gem for yourself?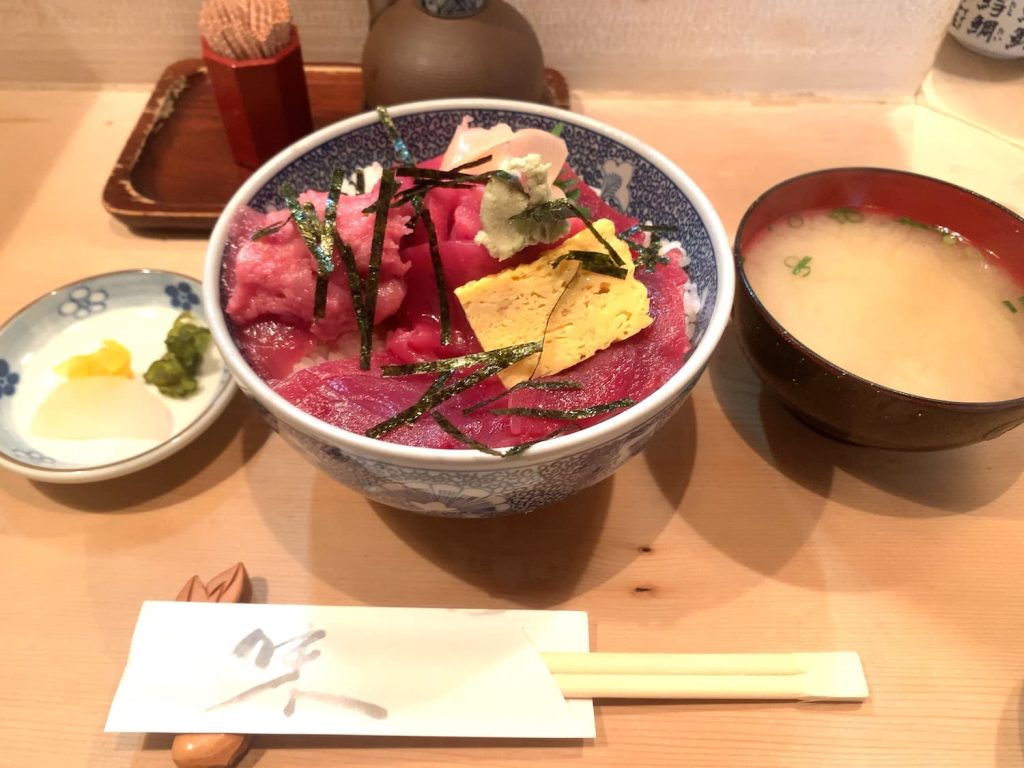 Name: Kappo Wachi
Address: 2-13-7 Akasaka, Minato-ku, Tokyo
Phone: +81-(0)3-3505-6778
Hours: 11:00 – 13:30 (The evening accommodates exclusively to reservations.)
Closed On: Mondays and Weekends
Number of Seats: 11
Budget: – JPY1,300
Payment Options: Cash Only