The Ultimate Yakiniku Experience in Tokyo's Shitamachi
If you're looking for the ultimate yakiniku experience in Tokyo's shitamachi districts, there's one spot that should be at the top of your list: Sanzenri. With seven locations spread across Sumida, Koto, and Katsushika wards, this beloved restaurant has been satisfying hungry customers for over half a century.
Sanzenri's roots go all the way back to 1967, when they first opened their horumon-yaki (grilled offal) shop in Koto's Sunamachi area. Since then, they've expanded their menu to include a wide variety of grilled meats and Korean cuisine, and have become a go-to spot for locals and tourists alike.
One of the keys to Sanzenri's success is their network of trusted meat suppliers, which allows them to offer high-quality wagyu beef at a reasonable cost. But it's not just about the meat – Sanzenri's expert chefs pay close attention to cooking methods and seasoning to ensure that every bite is packed with flavor.
And if you're worried about leaving the restaurant smelling like smoke, fear not – Sanzenri has smokeless roasters available for a more comfortable dining experience.
But perhaps the best part about Sanzenri is that it's not just a dinner spot – they also offer an amazing lunch menu with even more affordable options for high-quality meat. So whether you're looking for a casual lunch or a fancy night out, Sanzenri has got you covered.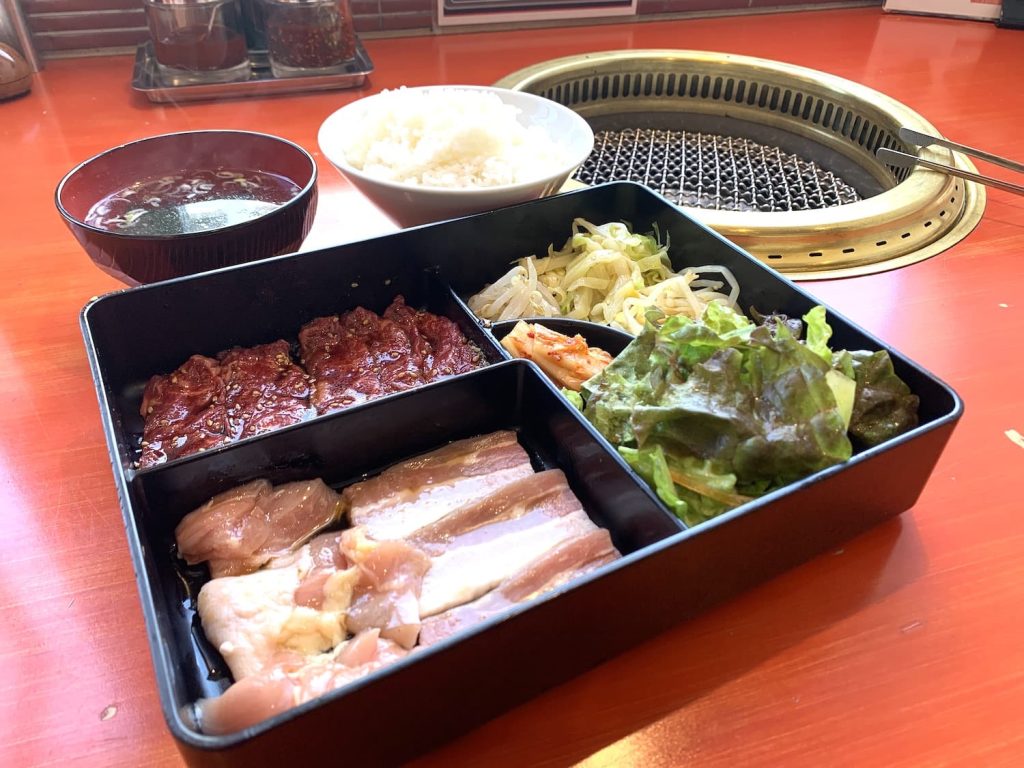 Official Website (Japanese Only): https://sanzenri.com/contents/esite.html