Satisfy Your Noodle Cravings with Fukushima's Best at Kurate Chaya's Otemachi Branch
Looking for a bowl of udon noodles that are thick, chewy, and bursting with flavor? Kurate Chaya, a renowned udon restaurant, has got you covered. Their Otemachi branch, with its serene atmosphere, is the perfect spot to satisfy your noodle cravings. Kurate Chaya originated in Koriyama City, Fukushima Prefecture, and has now brought the authentic taste of Fukushima to Tokyo. Their standout dishes include voluminous udon noodles that customers come back for time and again, but it's the healthy "Kenchin udon" that steals the show. This local specialty from Koriyama is packed with nutritious veggies, tofu, and konjac simmered in a rich miso broth.
The noodles in the "Kenchin udon" are made from domestically produced wheat flour and kneaded with underground water from the foothills of Mt. Kurume. The result is thick, chewy noodles that are bursting with flavor. The soup's seasoning and the amount of water added to the noodles are subtly adjusted to suit the season and weather. And why not add some freshly pounded mochi to your dish? Prepared every morning at the store, it's a big hit with customers.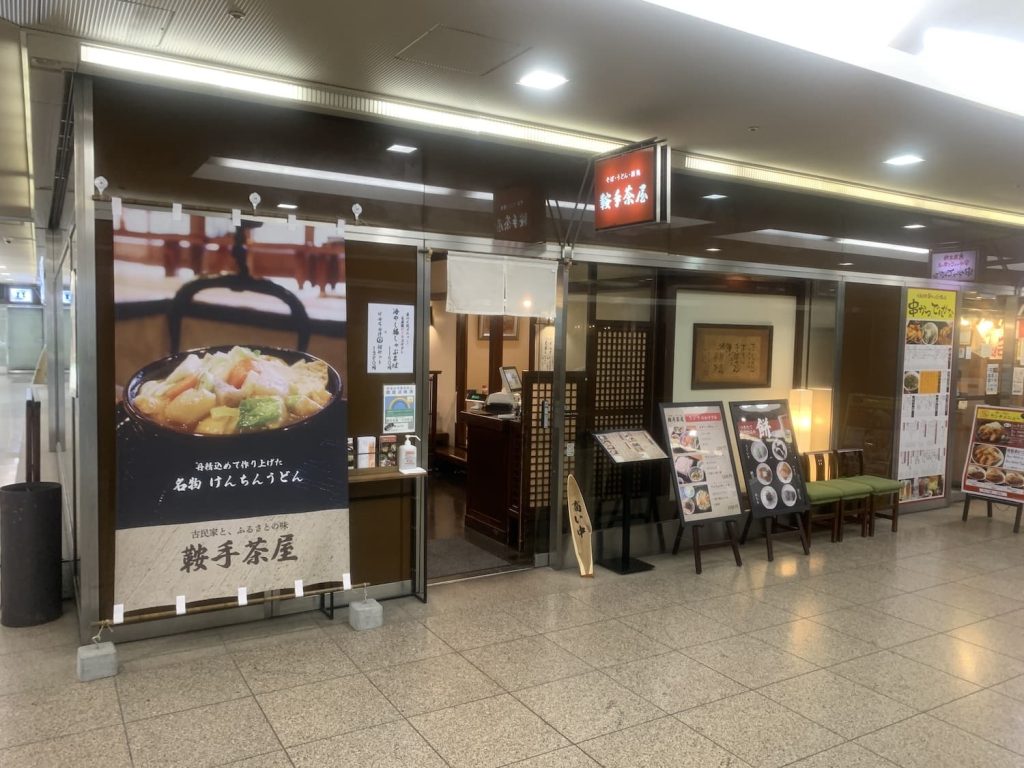 Name: Kurate Chaya Otemachi Branch
Phone: +81-(0)3-3213-2385
Hours: 11:00 – 14:30 & 17:00 – 21:30
Closed On: Saturdays, Sundays and National Holidays
Number of Seats: 68
Budget: – JPY1,500
Payment Options: Credit Cards Accepted