Spice Curry Shokudo: Bridging Japan and Sri Lanka through Flavor and Health
Spice Curry Shokudo Yotsuya Honten, an ode to Sri Lankan cuisine, is the brainchild of Mr. Sasaki. His enchantment with the irresistible flavors and health benefits of Sri Lankan cuisine during his sojourn in the country fueled his determination to introduce its virtues to Japan. Guided by the watchful eye of a Sri Lankan Air Group's chef, they've impeccably recreated the authentic flavors.
The hallmark of Spice Curry Shokudo Yotsuya Honten lies in its artful presentation of a medley of curries and accompaniments on a single plate, a symphony of flavors that evolves with every spoonful. Remarkably, Sri Lankan curry boasts a low-fat, wheat-free profile, making it a gluten-free and calorie-conscious choice. The spices employed not only tantalize the taste buds but also bestow detoxifying properties and enhance immune function.
Among their prized offerings, the Black Chicken & Parippu dish reigns supreme. This exquisite creation blends succulent chicken, black pepper, and creamy coconut milk with the gentleness of Parippu lentil curry, making it an ideal introduction for novices. The menu also features delights like Black Pork and Vegetable Keema.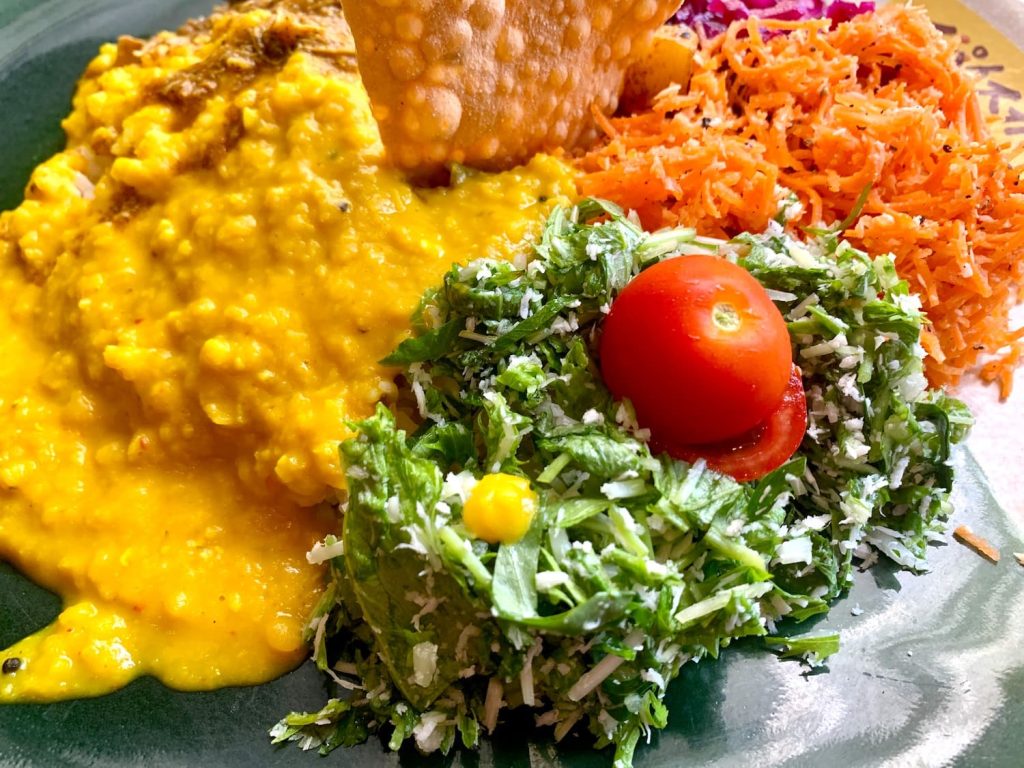 While Japan may associate daily curry consumption with weight gain due to the richness of Indian curries, Sri Lankan curry stands apart as a distinctive and health-conscious option. It's handcrafted, abounding in spices that not only delight the palate but also offer an array of health benefits, including detoxification.
Spice Curry Shokudo Yotsuya Honten's appeal extends beyond its culinary prowess. Operating from dawn, it entices patrons not only for lunch but also with its Morning Curry. Beyond gastronomy, it plays a significant role in Japanese culture. While curry enjoys a ubiquitous presence in Japan, Sri Lankan cuisine remains relatively obscure. However, it's increasingly clear that Sri Lankan curry not only harmonizes with Japanese tastes but also contributes to health and beauty. Historical bonds have forged a deep friendship between Japan and Sri Lanka, and Spice Curry Shokudo Yotsuya Honten stands as a bridge connecting these two nations.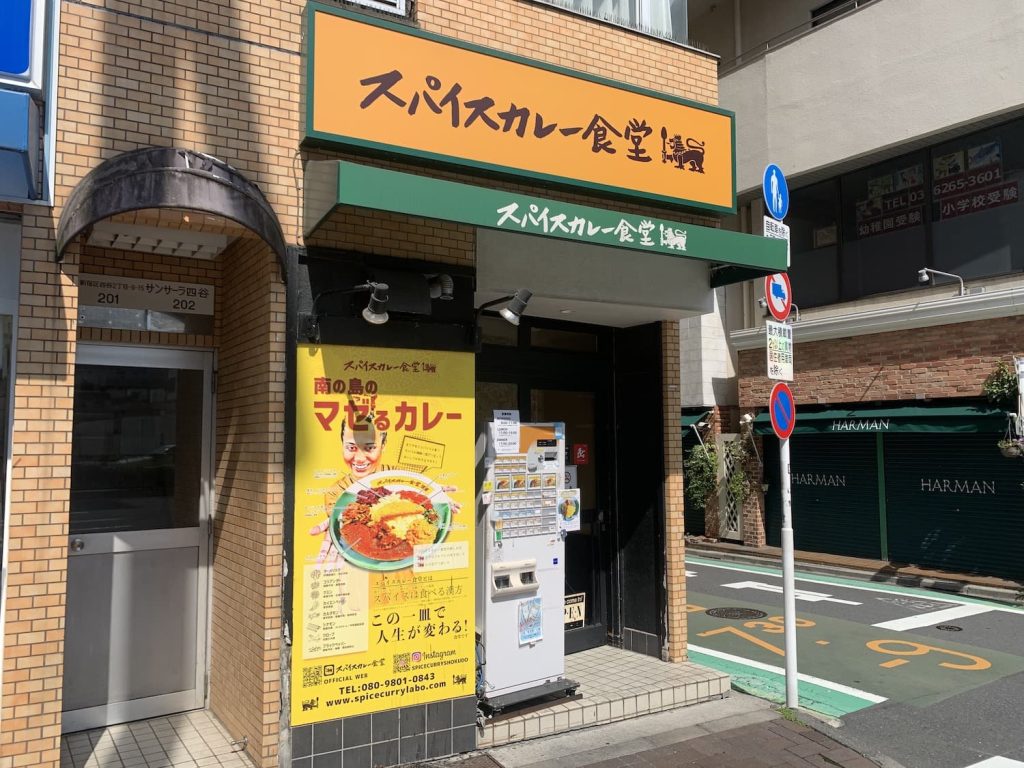 Name: Spice Curry Shokudo Yotsuya Honten
Address: 2-9-15 Yotsuya, Shinjuku-ku, Tokyo
Phone: +81-(0)80-9801-0843
Hours: Monday through Friday 08:00 – 15:00 & 17:00 – 20:00 / Saturday, Sunday and National Holidays 11:00 – 20:00
Closed On: Open Daily
Number of Seats: 9
Budget: – JPY2,000
Payment Options: Cash Only