Your Gateway to the World-Renowned Matsusaka Beef
If you're a foodie, then you know that not all beef is created equal. Some cuts are tough and bland, while others are melt-in-your-mouth delicious. Matsusaka beef is definitely in the latter category. As the first brand of beef in Mie Prefecture, it's renowned all over the world for its incredible marbling, tenderness, and rich, flavorful taste.
If you're looking to try this world-famous beef, then look no further than Matsusaka Maruyoshi. Established in 1961, this restaurant and butcher shop has been serving up Matsusaka beef for decades. Located in the heart of Matsusaka City on a charming stone-paved alley called "Oharai-machi," it's the perfect spot to stop by when visiting the Inner Shrine (Naiku) of Ise Grand Shrine.
At Matsusaka Maruyoshi, they take the quality of their beef seriously. The calves are carefully selected by visual inspection, and the company uses its original blend of feed for breeding. This attention to detail results in beef that is beautifully marbled, tender, and deeply flavorful. Plus, thanks to the low melting point of the fat, it has an incredibly soft texture that practically melts in your mouth.
But that's not all that Matsusaka Maruyoshi has to offer. Located on the first floor of their Ise Oharai-machi branch, visitors can peruse the butcher shop and procure freshly-fried croquettes and menchikatsu, alongside delectable sirloin and loin cuts. For those seeking a more leisurely dining experience, ascend to the second floor and indulge in sukiyaki-style beef pot, hamburgers, grilled meat, and steak – all prepared with the globally-renowned Matsusaka beef.
At Matsusaka Maruyoshi, they believe in providing delicious and good food at a reasonable price. And with their complete range of services from production (ranching), processing, and sales to direct management of their restaurant, you can be sure that you're getting the best Matsusaka beef experience possible. So why not stop by and taste the difference for yourself?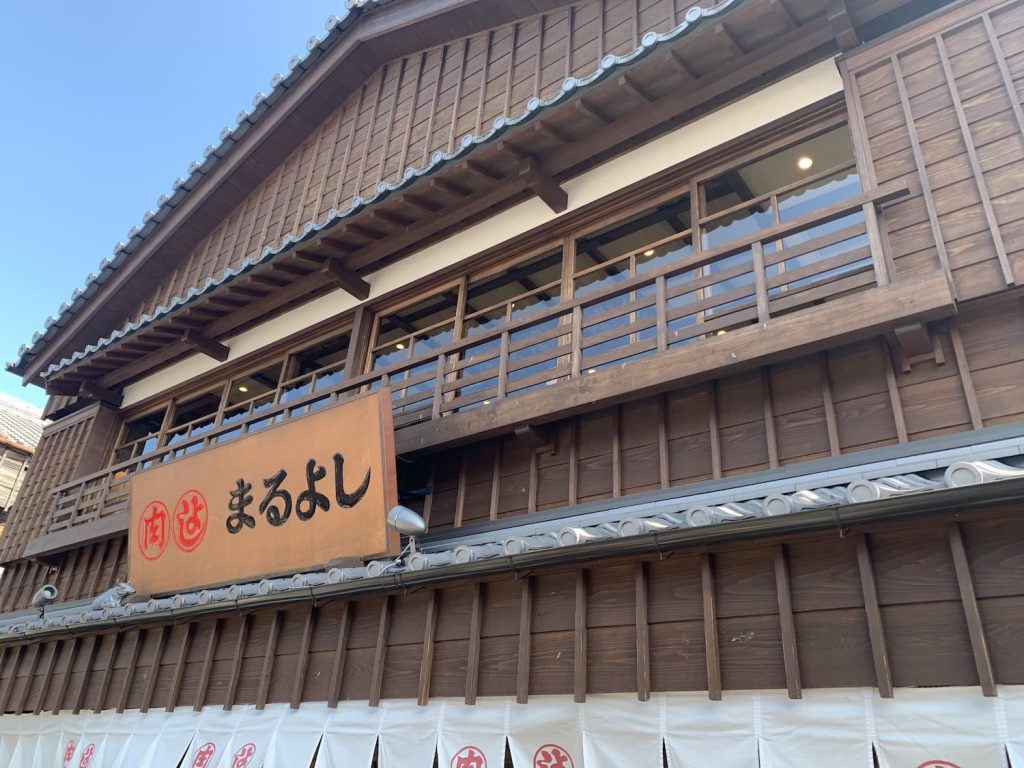 Name: Matsusaka Maruyoshi Ise Oharaimachi-ten
Address: 26 Ujiimazaikecho, Ise, Mie
Phone: +81-(0)596-72-8929
Hours: Restaurant 10:00 – 17:00 / Butcher Shop 9:00 – 17:00
Closed On: Open Daily
Number of Seats: 82
Budget: – JPY5,000
Payment Options: Credit Cards Accepted