Osaka's Beloved Local Restaurant for Fresh and Delicious Sushi
Step into the bustling Shinsekai area of Osaka, and you'll find yourself walking down the charming Jan Jan Yokocho alley. At just 180 meters long, this lively shopping street is packed with all sorts of shops, restaurants, and other delights. But if you're in the mood for some delicious sushi, you won't want to miss Daiko Sushi.
Established in 1952, Daiko Sushi is a beloved local restaurant that's been serving up some of the freshest sushi in town for over 70 years. With two branches to choose from – the main branch and the south branch – there's no shortage of delicious seafood to be had. And for our visit, we headed straight to the south branch to see what all the fuss was about.
As soon as we walked through the door, we could tell this was a special place. The interior was warm and welcoming, with a lively energy that's typical of Osaka. And at the heart of it all was the kitchen, surrounded by a counter with 26 seats. Here, the sushi chef energetically prepared each dish with care and precision, using only the freshest ingredients that were purchased daily from the market.
With prices averaging between 150 and 300 yen per plate, Daiko Sushi offers excellent value for money. Each plate comes with three pieces of sushi (with a few exceptions), and customers can use a brush to apply soy sauce to their liking. But it's not just sushi that's on offer here – there's a wide selection of seafood dishes to choose from, each one more delicious than the last. And of course, everything pairs perfectly with a drink or two.
Whether you're a local or a visitor to Osaka, Daiko Sushi is a must-visit destination for anyone who loves fresh, delicious seafood. So why not stop by the south branch and see for yourself why this place has been a local favorite for over seven decades?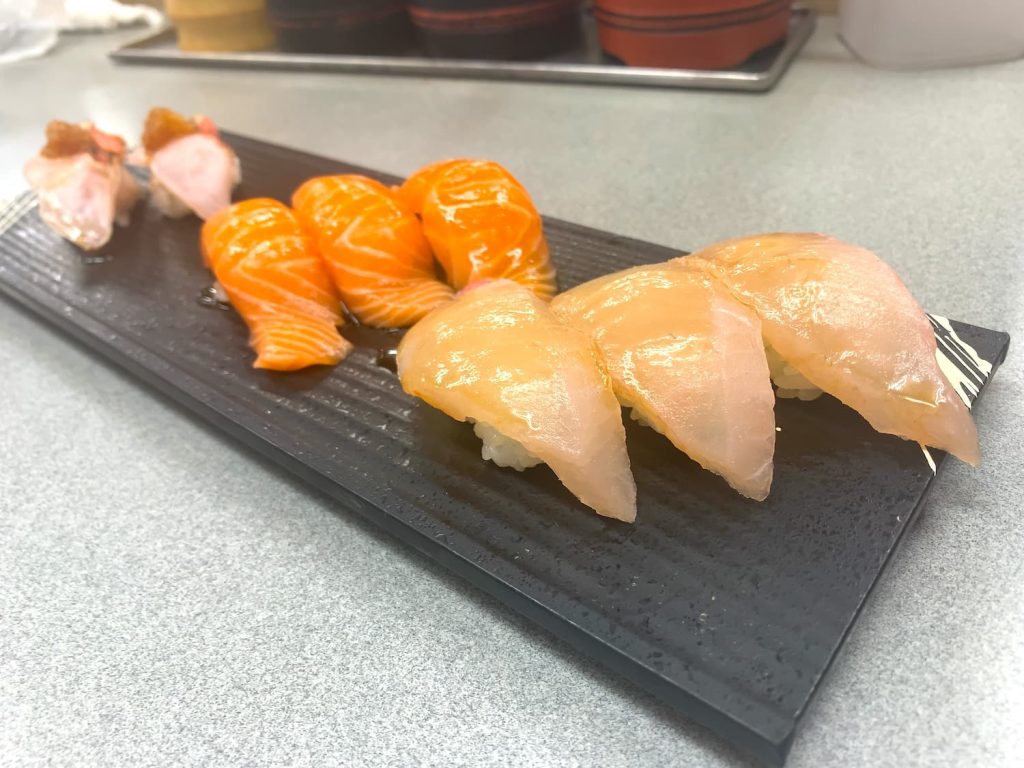 Name: Daiko Sushi Minami Ten
Phone: +81-(0)6-6641-0669
Hours: 11:30 – 21:00
Closed On: Tuesdays
Number of Seats: 26
Budget: – JPY3,000
Payment Options: Cash Only