A Must-Visit Unagi Restaurant in Narita
Surugaya is a long-established unagi (freshwater eel) restaurant established in 1798 during the Edo period (1603-1867). The founder of the restaurant was from Suruga (Shizuoka prefecture), hence the name Suruga-Ya (store). The restaurant is located right next to Narita-san Shinsho-ji Temple (the temple). Surugaya is within a 13-minute walking distance of either JR Narita Station or Keisei Narita Station. If you are making your way from Narita Airport, Keisei Narita Station is a mere 10-minute train ride away.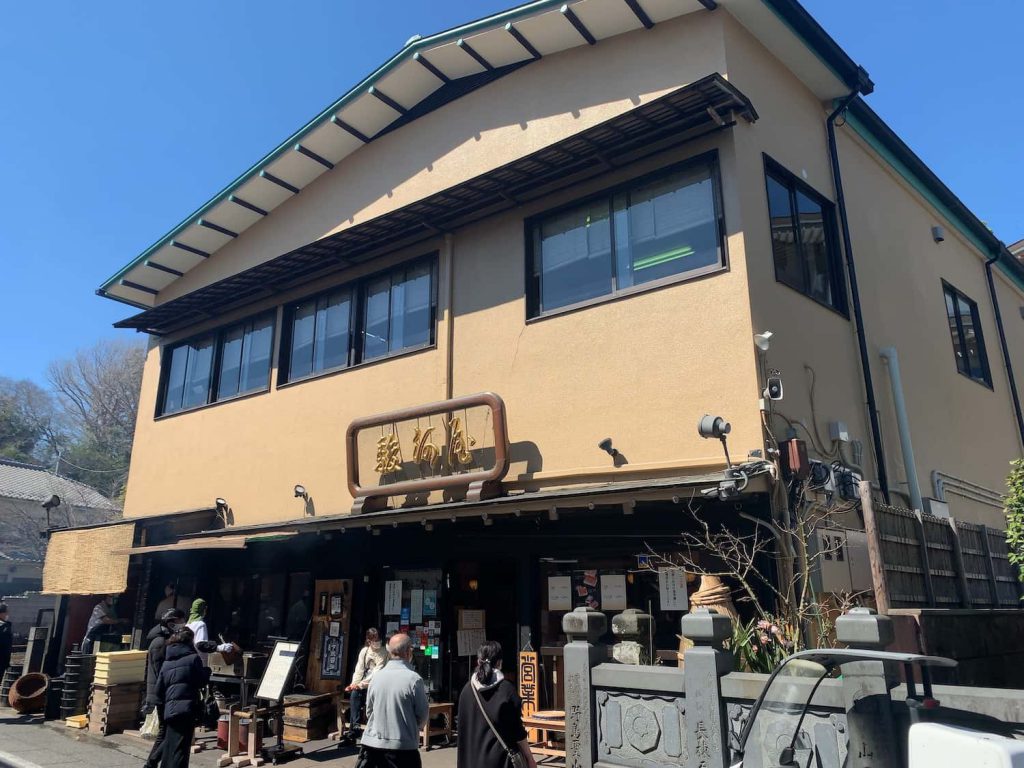 As you arrive, tap the number of parties on the touch panel and wait until a number printed on the ticket is called out. We recommend you ask an employee the estimated wait time so, time permitting, you can stroll around the area. Surugaya is on Narita-san Omotesando Street that stretches 800 meters from JR Narita Station to the temple. The street, reminiscent of the Edo period, is lined with restaurants and souvenir shops.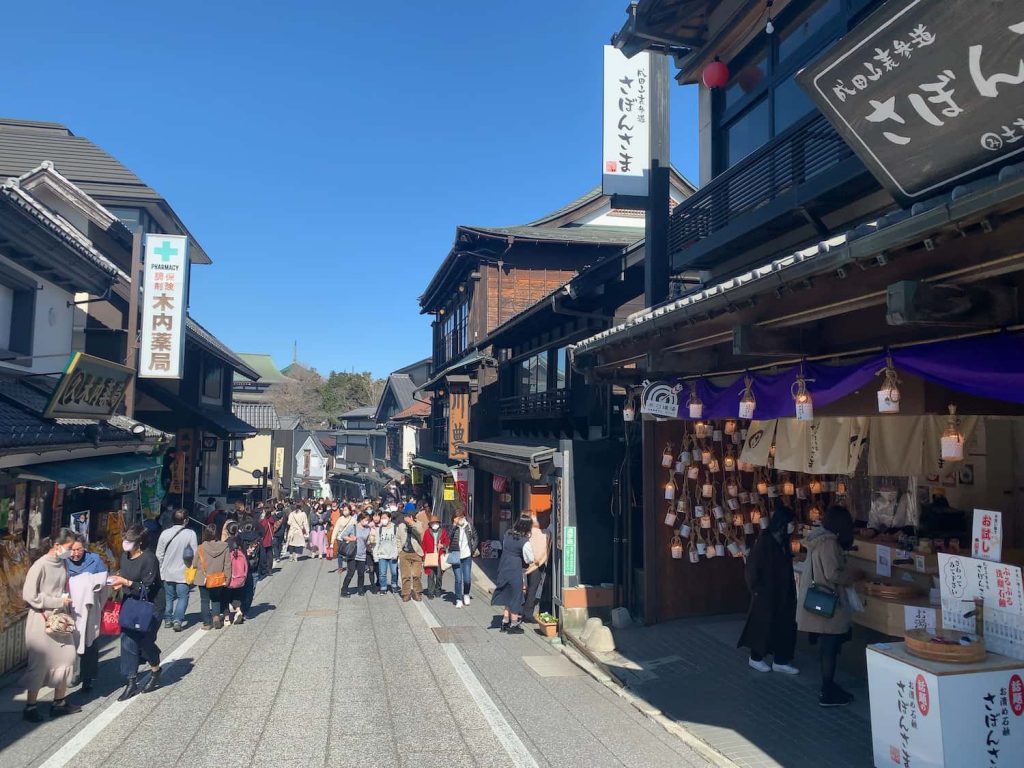 The process of preparing unagi from beginning to end is visible from the footpath outside the shop. Unagi is slit open, skewered on bamboo sticks, dipped in the tare (thick and sweetened sauce), steamed, and then grilled over a charcoal fire.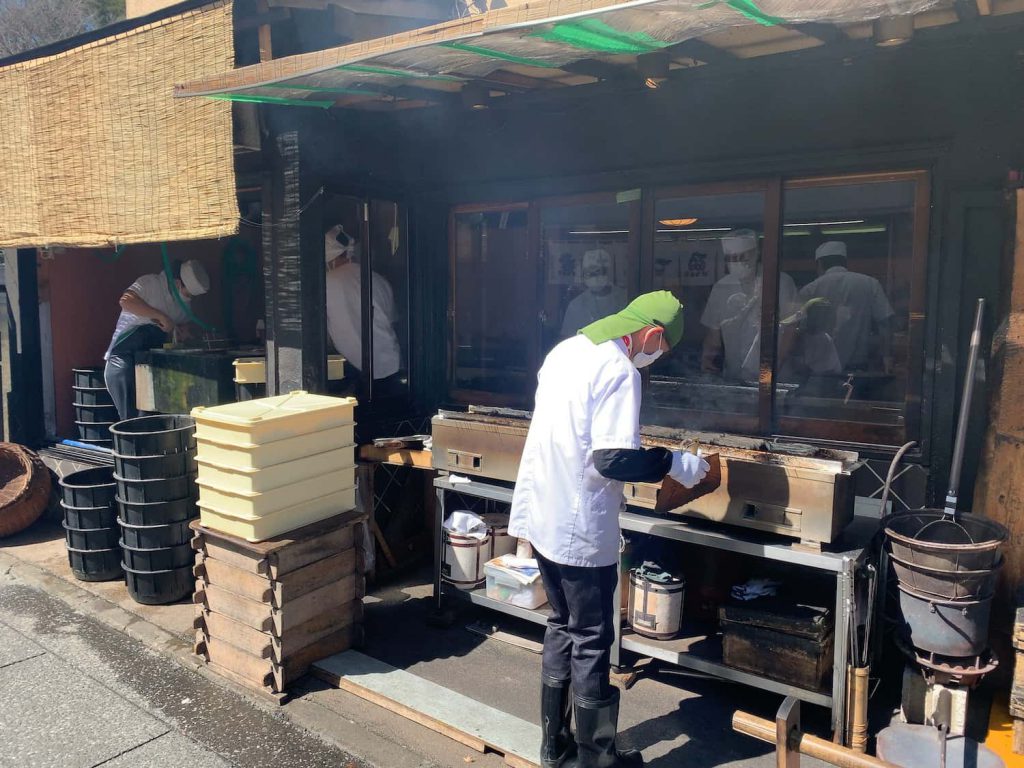 As an appetizer, we recommend you order Dashimaki Tamago (Japanese rolled omelet) and/or Kawaebi-no-Karaage (deep fried river shrimp).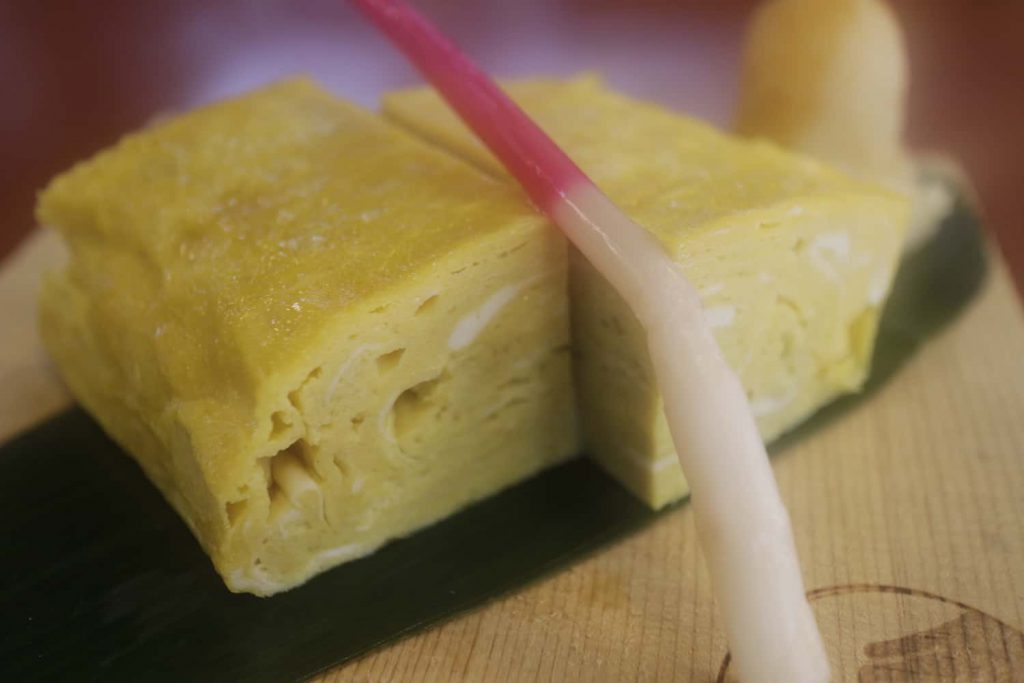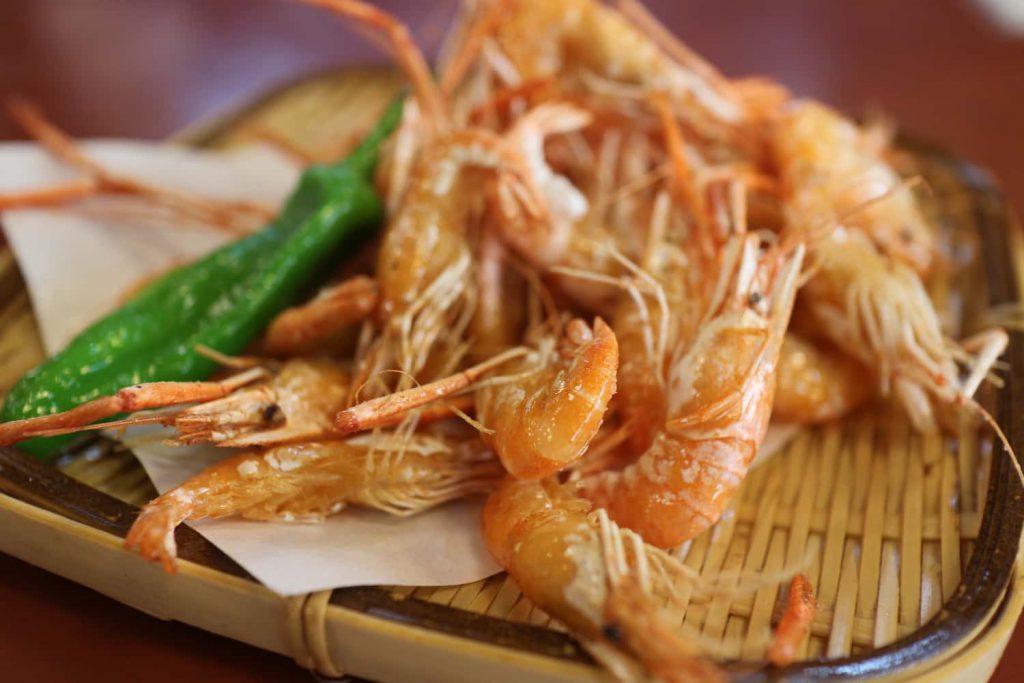 Surugaya serves Kyosui Unagi, a brand eel distributed only to top-notch restaurants in Japan. This branded eel is farmed in the Oigawa River running through Shizuoka prefecture. The river flows from the Southern Japanese Alps. Kyosui Unagi is rich in collagen, which is beneficial for beauty and health. Once the order for Kyosui Unagi is placed, it takes at least 40 minutes to prepare; this compare to standard unagi which takes 20 to 30 minutes.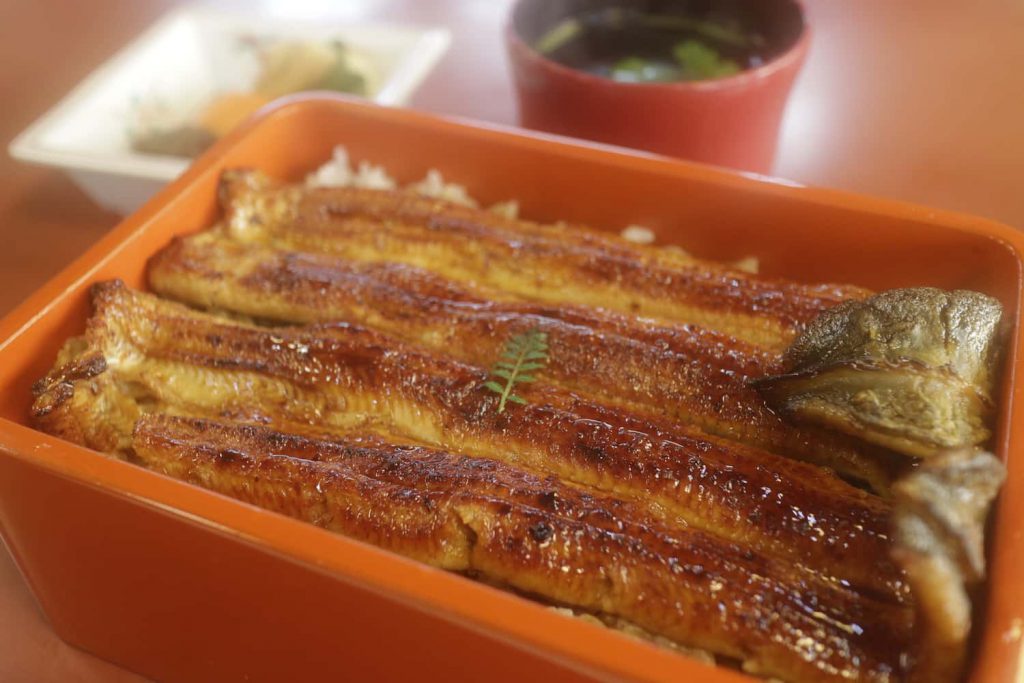 Official Website (Japanese Only): https://www.surugaya-unagi.net