Osaka's Hidden Gem for Authentic Japanese Cuisine
In the heart of Osaka, just a stone's throw away from the bustling Namba Station, lies Matsuya, a standing soba restaurant like no other. This hidden gem operates from the early hours of 6 a.m. until 11 p.m., catering to both early risers and night owls alike. As you step inside, you'll be greeted by the irresistible aromas of udon and soba, enticing you to embark on a culinary adventure.
While Matsuya takes pride in its delectable udon and soba offerings, its menu goes beyond these traditional staples. Picture yourself savoring mouthwatering rice bowls, crispy tempura, satisfying oyakodon, and delightful kakiage-don. With each dish prepared with precision and care, Matsuya guarantees an unforgettable dining experience.
Beyond its tantalizing menu, Matsuya's prime location near Namba Station adds to its allure. Just a leisurely 2-3 minute walk away, this vibrant spot is not only a major transportation hub but also a haven for shopaholics. Immerse yourself in the lively energy of Dotonbori, where neon signs and food stalls create a sensory delight. Explore the trendy Shinsaibashi district, where fashion and style reign supreme. And don't forget to pay a visit to the historic Hozenji temple, a tranquil sanctuary amidst the bustling cityscape. Matsuya's proximity to these iconic landmarks makes it an ideal pit stop during your Osaka adventures.
What truly sets Matsuya apart is its early morning opening, catering to those in search of a hearty breakfast or a scrumptious early lunch. Imagine starting your day with a steaming bowl of udon or soba, each mouthful a burst of authentic Japanese flavors. These culinary delights have played a significant role in Japanese culture, cherished by generations as staple foods during festivities, New Year's Eve, and travels. Not only do they offer a taste of tradition, but they also boast nutritional richness and excellent digestibility, promoting overall health and well-being.
Matsuya's reputation as a popular and well-known soba restaurant precedes it, drawing loyal customers and curious visitors alike. Step through its doors, and you'll be greeted by a warm and welcoming atmosphere, reminiscent of Japan's rich history and culture. Whether you're a connoisseur of Japanese cuisine or a curious traveler eager to immerse yourself in the local traditions, Matsuya is a destination that must not be missed.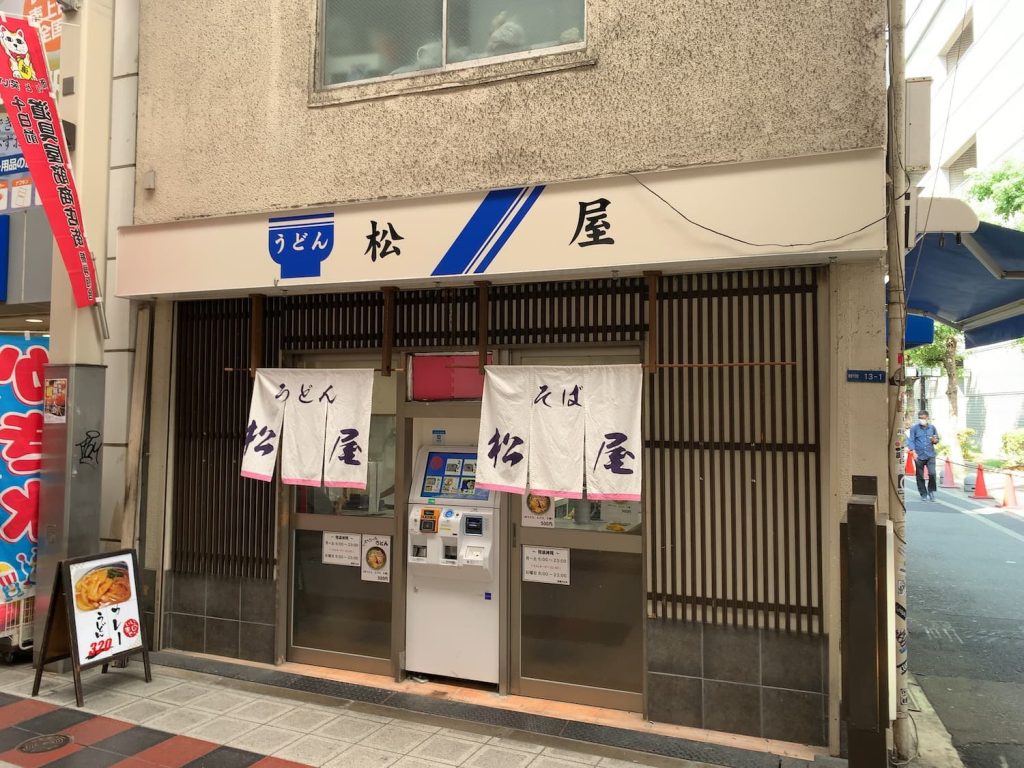 Name: Matsuya
Phone: +81-(0)6-6633-3331
Hours: 06:00 – 23:00
Closed On: Open Daily
Number of Seats: 20
Budget: – JPY1,000
Payment Options: Cash Only