Hiroshima Style Okonomiyaki Restaurant in Tokyo
Carp is an authentic Hiroshima-style okonomiyaki restaurant in Tokyo (Kanda, Chiyoda-ku). You can experience the atmosphere and taste of Hiroshima in Tokyo. The restaurant is named after Hiroshima Toyo Carp, a professional baseball team. The main branch is in Okonomi-mura Village, a four-story okonomiyaki theme park in the heart of Hiroshima.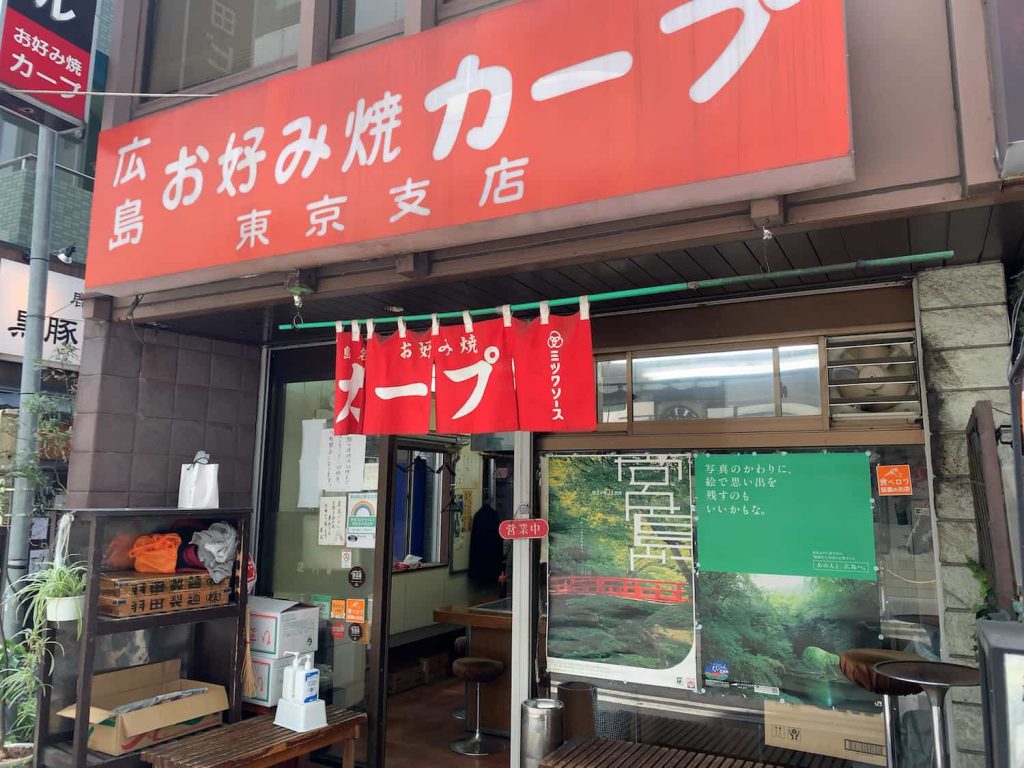 The Kanda area is full of affordable izakaya (Japanese pubs). The restaurant is within a few minutes walking distance from Kanda Station, Exit 4 of Tokyo Metro Ginza Line. The restaurant is also accessible from JR Kanda Station, which is one station away from Akihabara.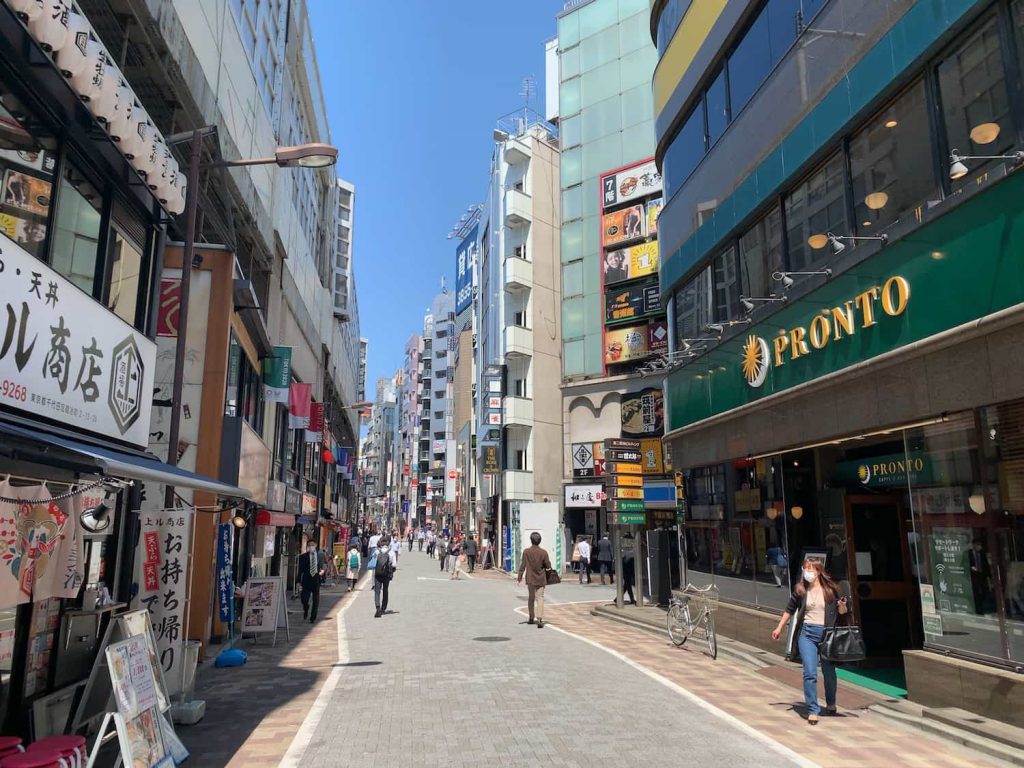 The restaurant has an impressive large U-shaped counter where customers are seated facing the teppan grill (iron griddle). Dishes are prepared live at a counter in front of you, then served piping hot at the teppan grill at your seat.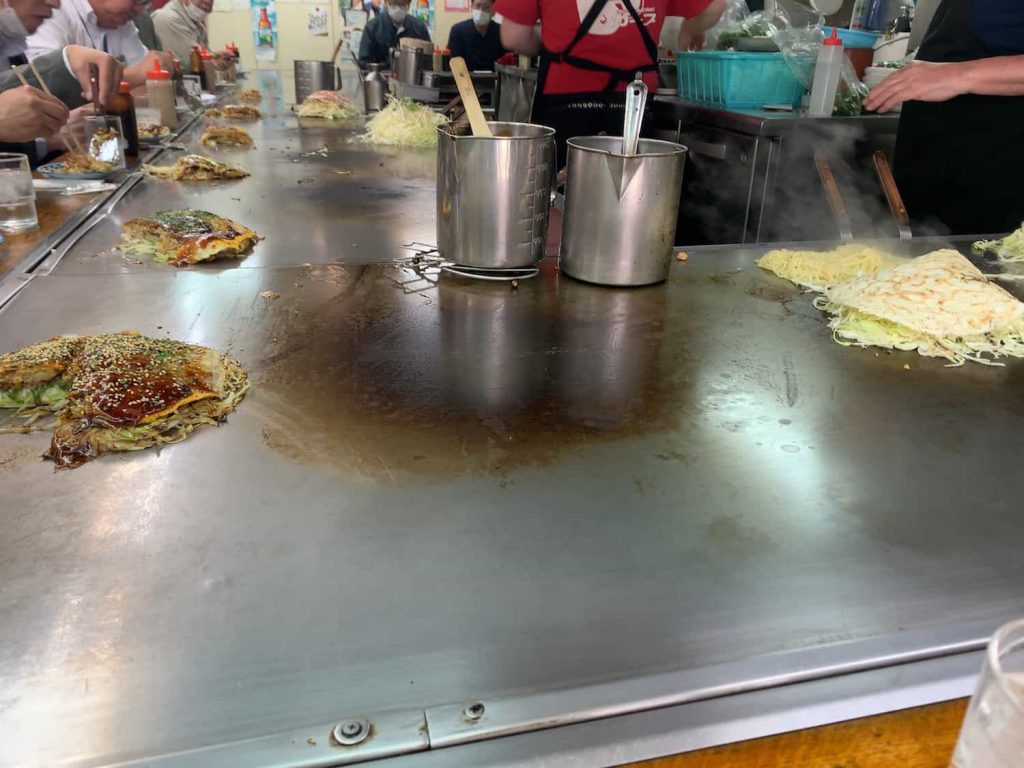 When ordering okonomiyaki, please indicate one of the following choices: Yasai-iri (vegetable), Soba-iri, Udon-iri, Double (a double portion of either soba or udon), or Zenbu-iri (shrimp and squid with a choice of either soba or udon). For an extra 100 yen, you can increase the amount of soba by 1.5 times; but, be aware, it will be an extra-large size. The most popular menu item is the Zenbu-iri which means "everything".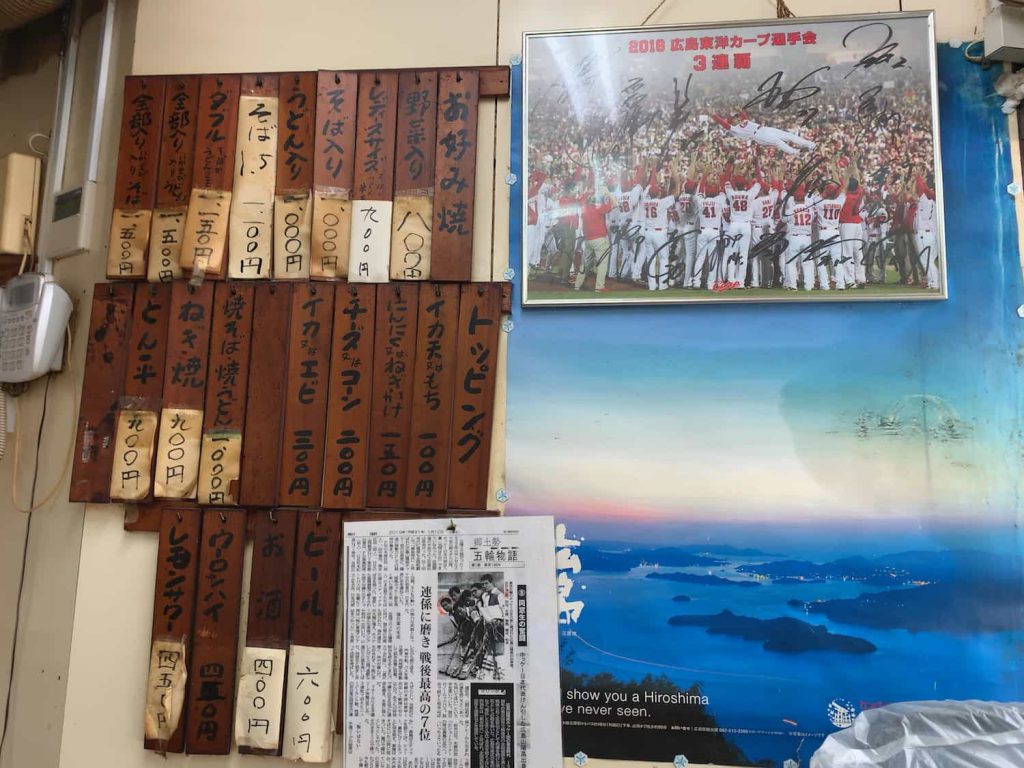 Hiroshima-style okonomiyaki is characterized by its thin layer of dough covered with loads of shredded cabbage, yakisoba, and fried egg topped off with a thicker layer of dough. Thick and sweet Otafuku Sauce, unique to Hiroshima-style, is poured on top.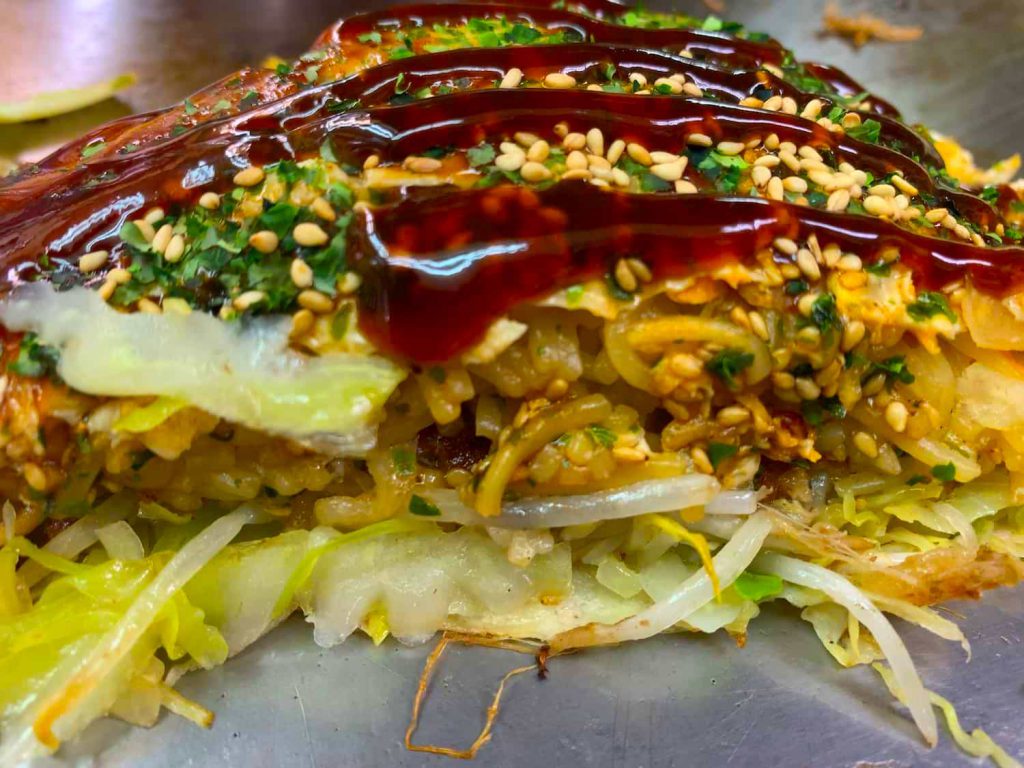 Hiroshima people traditionally use a spatula called a "hera" (a flat metal utensil used for flipping over) to cut and eat okonomiyaki.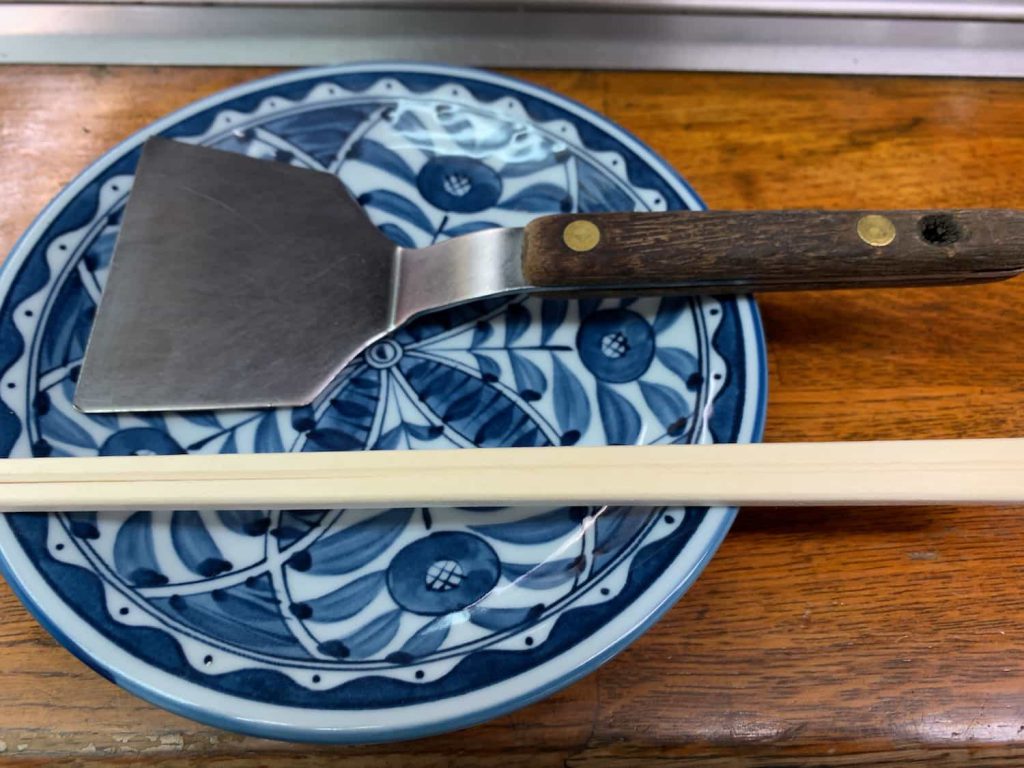 Yakisoba noodles are also available on the menu, so, if you have more than two people to share, why not order one serving on the side.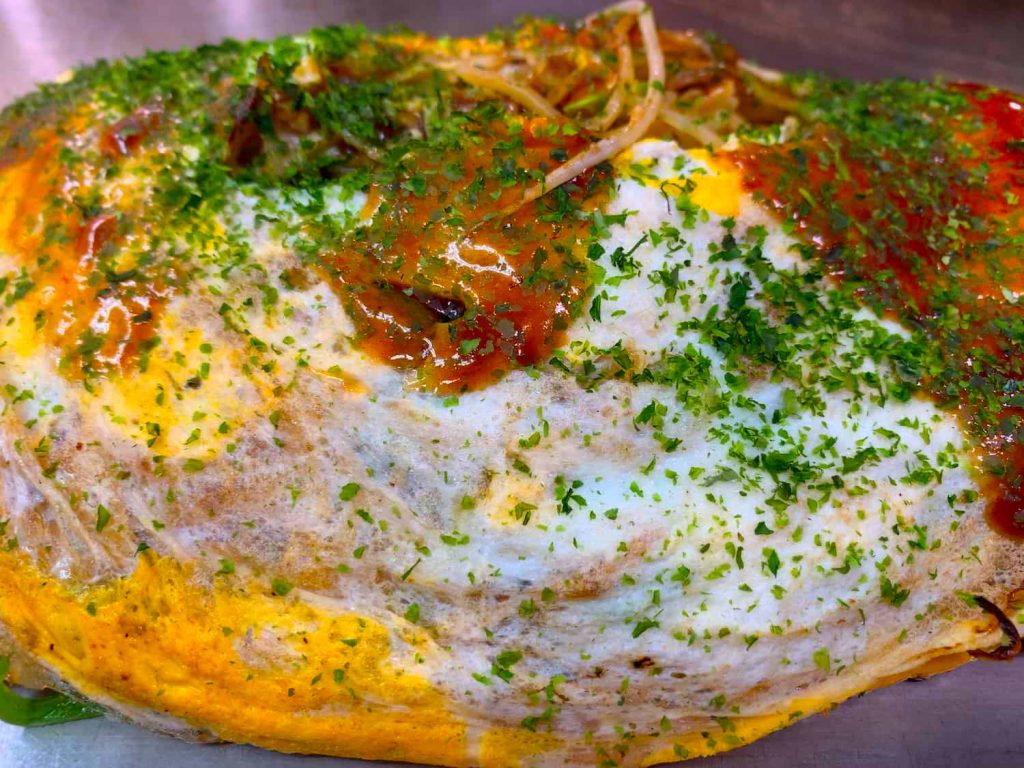 Name: Okonomiyaki Carp Tokyo
Address: 3-5 Kanda Kajicho, Chiyoda-ku, Tokyo
Phone: +81-(0)3-5296-0080
Hours: 11:00 – 22:00 (Tuesday to Friday) / 11:00 – 21:00 (Saturday)
Closed On: Sundays, Mondays and National Holidays
Number of Seats: 20
Budget: Lunch: – JPY2,000 / Dinner: – JPY2,000
Payment Options: Cash Only